12 May 2016
Newsletter Articles
Athletics Carnival
Thursday 19th of May
Head St Oval 8:45am and 2.30pm
The students will travel to and from the destination on charter buses and will be accompanied by all staff members.
Students will need to be in their school sports shirt or dressed in House colours and ensure they have suitable footwear, a water bottle, hat, sunscreen and food for the day. There will also be a barbecue for those that bring money.
You will find a permission slip at the bottom of this form, please fill in and return the slip to give consent for your child to leave from Head St Oval at 2.30pm. If the slip is not returned the student will be returning to CMS by 3pm.
Should you have any queries, please do not hesitate to contact Ryan McGhie on 8950 2500 or ryan.mcghie@ntschools.net
Year 8 Camp
November 2016
Year 8 students will have the opportunity to participate in a nine day camp to Darwin and the Batchelor Outdoor Education Centre from Sunday 6th to Monday 14th November 2016.
Please click on link for full details.
There will be many opportunities to help fundraise over the next few months. Keep Saturday 28th May free for the Chalk and Talk and Car Boot Sale
For more information please contact annie.thompson1@ntschools.net or 0889502500.
Year 8 Fundraiser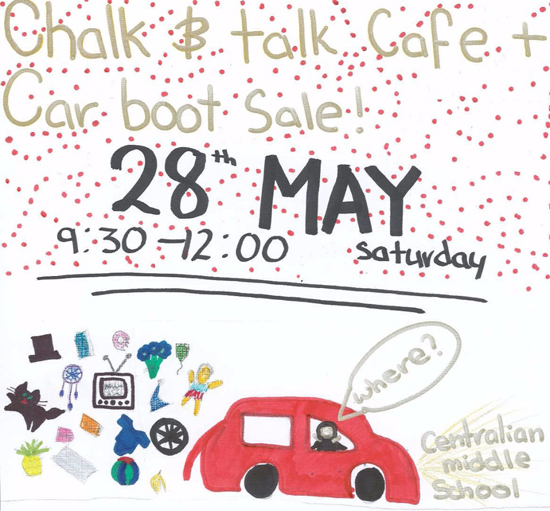 Young Achiever of the Year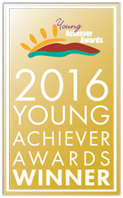 Each year the Channel 9 Young Achiever of the Year is announced and becomes an ambassador for all young people across Northern Territory. This year, it is our very own Kate Axten. Ms Axten also won Young Indigenous Education 2016.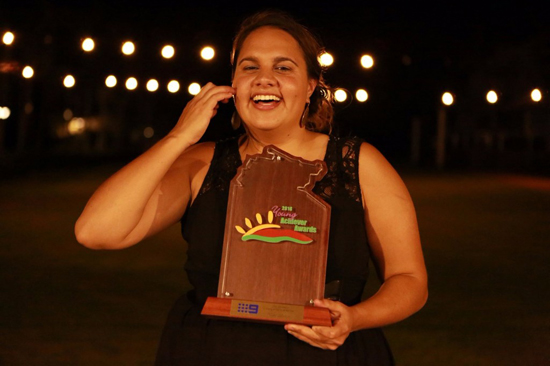 Ms Axten is a young, inspiring and passionate Indigenous educator. She embodies a sense of community in both her personal and professional life. Ms Axten is employed at Centralian Middle School as a graduate teacher- teaching English, SOSE and pastoral care to Year 7 students. She is an active sporting community member playing women's AFL, Soccer and Volleyball.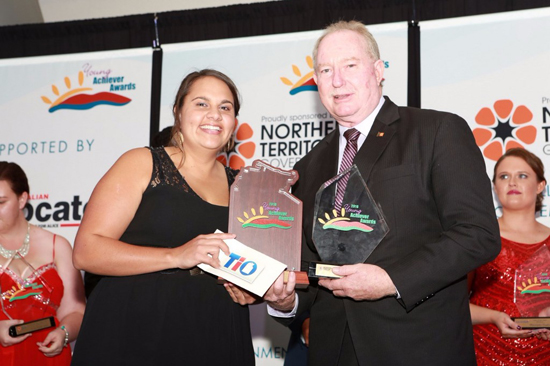 Ms Axten's response to her award: "Since January 2014 I have been working as a Year 7 teacher at Centralian Middle School in Alice Springs. My goal in life is to have a positive impact on Indigenous Education especially in my home town of Alice Springs. Over the past twelve months I have been working hard to develop a leadership program for our student leaders at Centralian Middle School. I have also had the privilege and opportunity to participate in the Classic Wallabies Exchange in South Africa where I worked with 10 other deadly Indigenous Australians to build an Eco village and refurbish a classroom. I hope that through my involvement in such programs I can not only inspire the kids in my care to aspire to see the world and make a difference but the children I teach as well."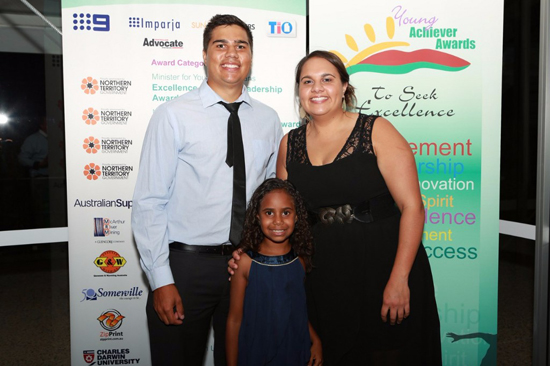 Centralian Middle School Youth Expo
On Friday 15th April during Youth Week, CMS held a Health and Wellbeing Expo. The theme this year was "To Celebrate & Recognise the Value of Young Australians to their Community" CMS would like to thank the NT Government for their support and providing a grant to assist in the running of the Expo.
Approximately 430 students attended the event. In the first session, Year 6 students from the local Primary schools were invited as part of the transition program, along with CMS Year 7 students. Students from Bradshaw, Larapinta, Braitling, Gillen, Ross Park, and Acacia Hill Satellite attended. Year 8, Year 9 and SGC students attended the second session. All students received a colourful expo bag that contained sunglasses, novelty gifts, Youth Week pens and a Yellow Brick Road competition sheet.
Seventeen agencies represented on the day and they set up information stalls in our canteen area. Unfortunately due to staff shortages 5 agencies had to decline the invitation to attend. This year we had lovely weather that made the day more enjoyable. Agencies who attended were;
Oral Health, Human Services, Congress Youth Outreach, Congress Research Service, Bush Mob, Girls Academy, Clontarf, NT Police Youth Community Engagement, Community Health Centre, Headspace, Child Youth & Mental Health Services, Rheumatic Heart Disease, Public Health, Healthy Living NT, DASA Outreach Team and NT Hearing.
All stalls were attractive to the students as they had plenty of information handouts and interesting displays or activities, e.g. cow's heart, bubble blowing, and many more. The information collected by the students from the stalls was interesting and hopefully the families will got the information when they took their Expo bags home
With the Yellow Brick Road competition there was a question for each stall that the students had to find the answer to. This year we again received a large number of entries into the Yellow Brick Road competition with 122 from Primary Schools and 63 from CMS
All in all it was a very successful event and we thank the NT Government, the agencies who attended, Year 8 students who welcomed the primary schools and assisted with the expo bag handout and our Year 9 students who assisted in setting up, welcoming the agencies and their support on the day.
Would appreciate students complete the survey below:
https://www.surveymonkey.com/r/TBSX2JS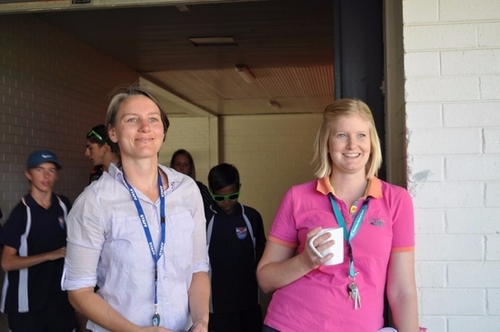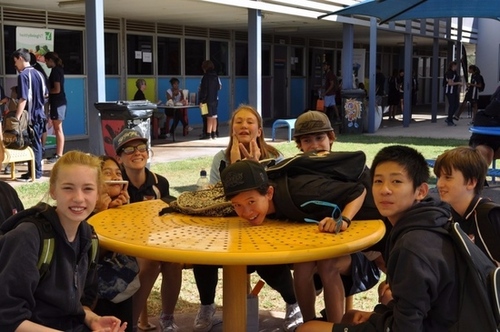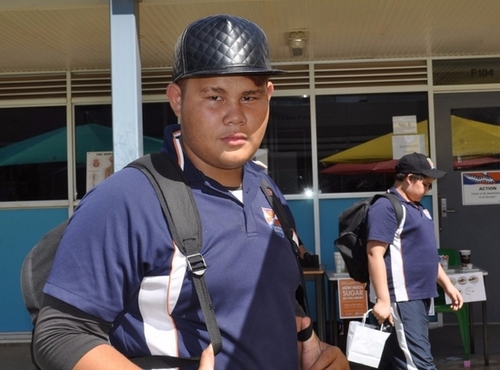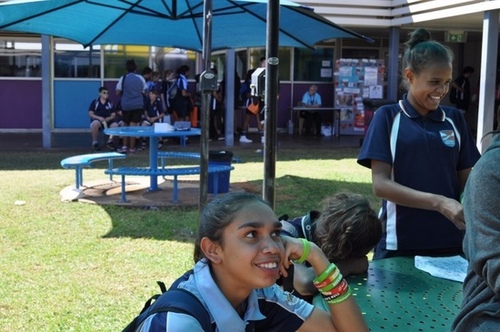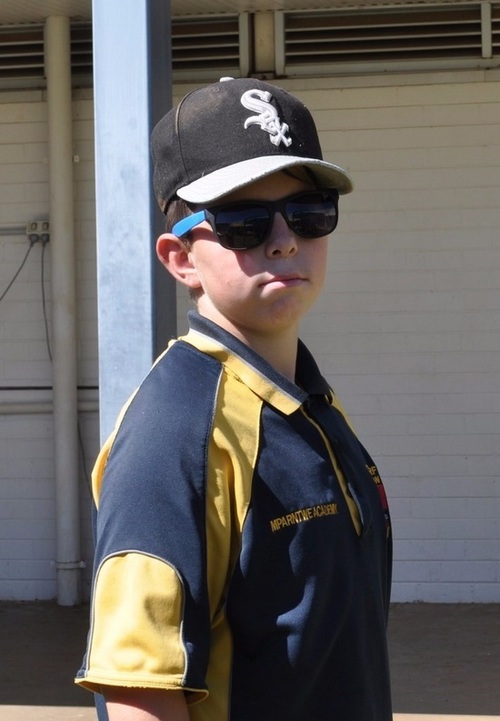 Science News
On Wednesday the 27th of April we opened Curie Lab doors in Science to our students and teachers.
Two of our Year 8 classes were able to utilise the wonderful new and improved Curie lab. They had a fantastic time using dry ice and detergent for an Observing Sublimation Experiment. Sublimation is when a solid (dry ice) changes into a gas (carbon dioxide).
The students are very proud of their new science lab and can't wait for the other labs to be refurbished to the same standard.
Thank you to everyone involved in getting this project under way and finalised. Our students' education will benefit significantly from this refurbishment.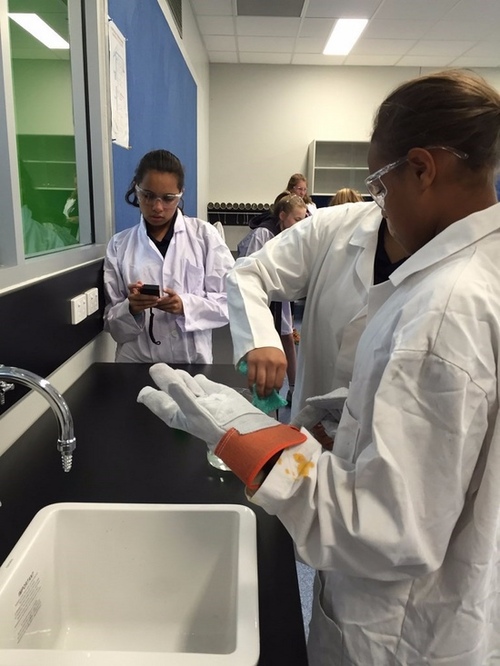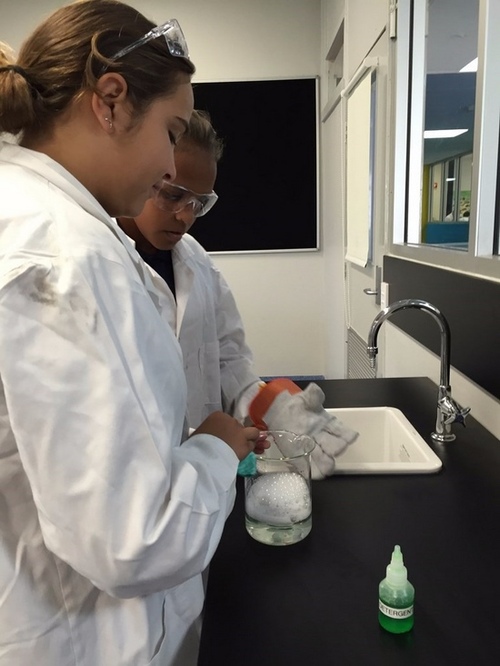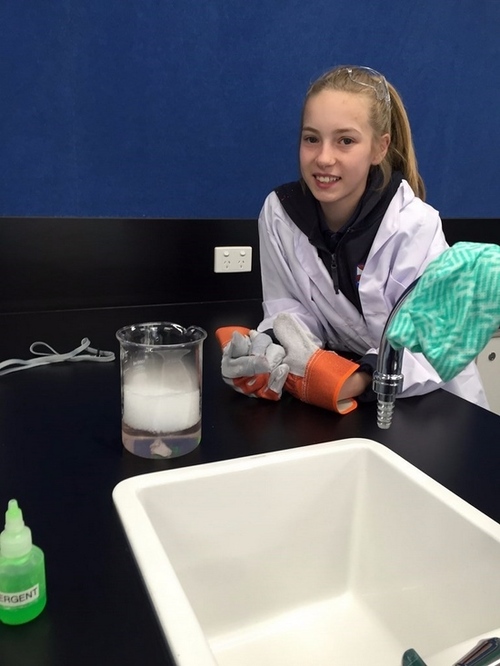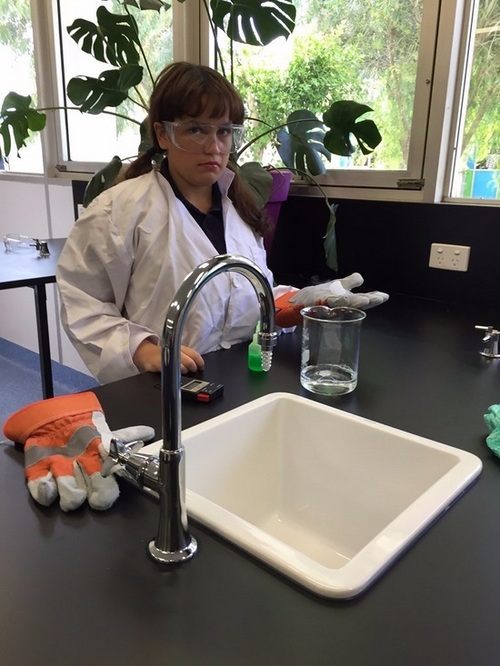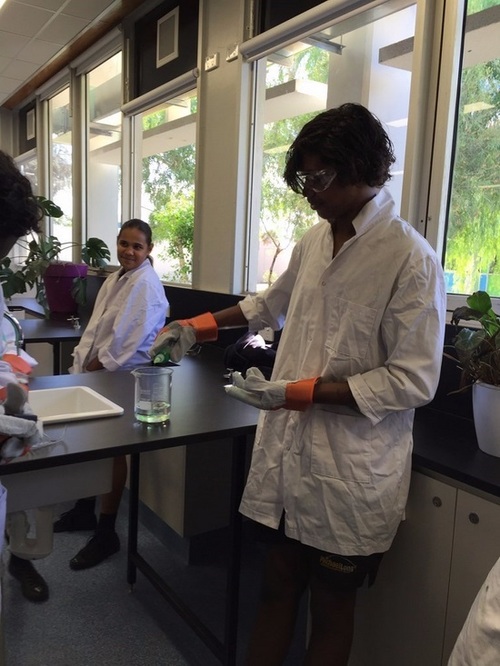 Carolyn Bindle
Lab Technician

Bonnie Chapman
Science Teacher

Eddie Fabijan
Principal
ASLC Japanese Educational Study Tour
During Weeks 2 and 3 this term, students studying Japanese at Centralian Senior College and Centralian Middle School had the opportunity to participate in an overseas educational study tour to Japan. The group of 21 students travelled to Tokyo, Osaka, Hiroshima and Kyoto. Students were encouraged to put their language skills to the test for everyday activities such as purchasing subway tickets, ordering meals and navigating the cities of Japan. It was great to see the students actively using their Japanese language skills.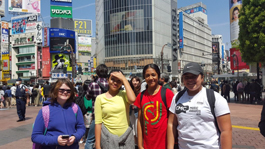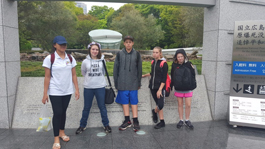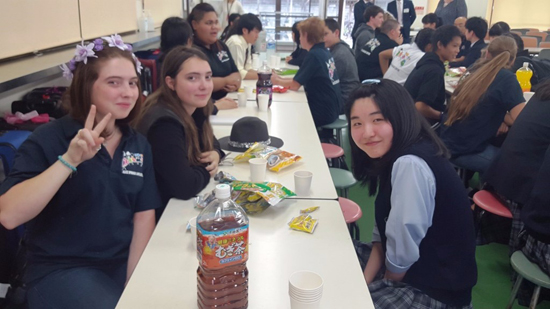 The highlight of the study tour was the visits made to two schools, Kaetsu High School and Tsukinoki Senior High School. During the day at Kaetsu High School, our students were given the chance to socialise with their Japanese peers whilst enjoying activities such Shodo (calligraphy), cooking classes, origami and English classes where the students practiced their Japanese and helped Japanese students with their English.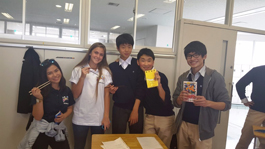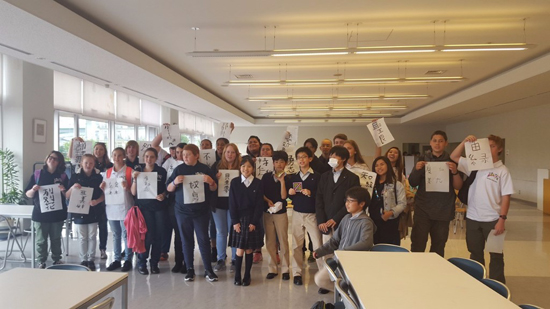 In Osaka students finally met their pen pals and experienced home stays with Japanese families. For most students this was the highlight of the trip. Friendships were formed and Japanese families were overwhelmed that Australian students wanted to get to know them and learn their language.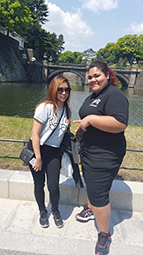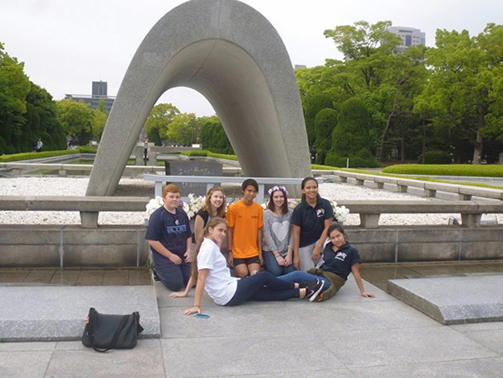 Spending time at the Hiroshima Peace Memorial Park & Museum was an eye opener for our students. The experience was powerful and extremely moving.
Some other highlights were visiting the Golden Temple and Zen Gardens in Kyoto and of course the karaoke night in Tokyo before heading back home was a blast.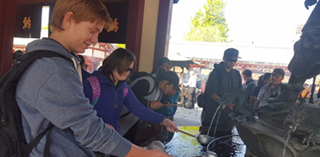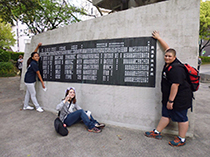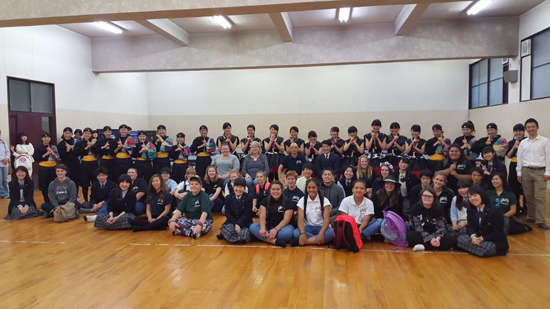 Overall the trip was a huge success and enormously valuable for language students to practice their language skills and to immerse themselves into the culture of Japan.
Clontarf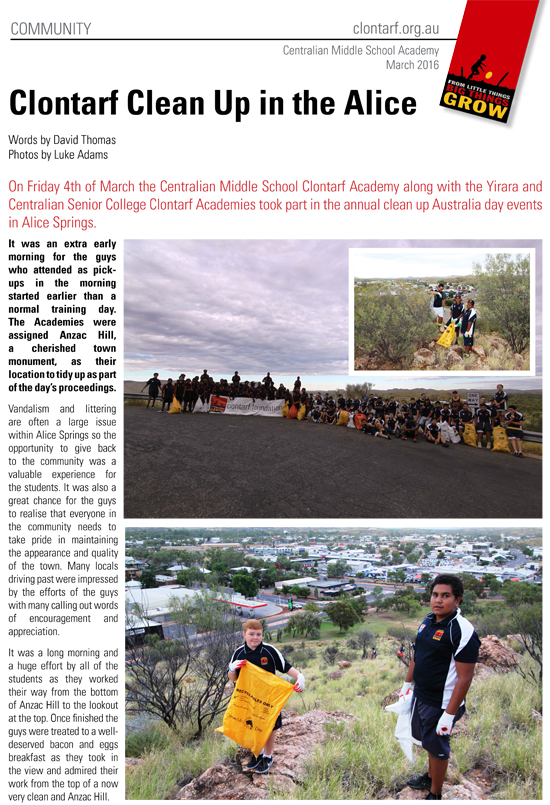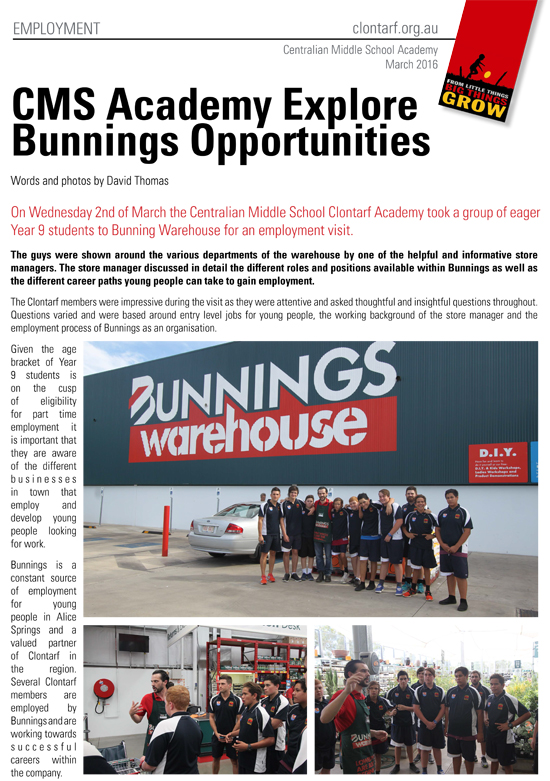 Girls Academy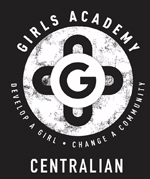 Our Objective:
The focus of the Girls Academy is to work with the school to build Indigenous girls engagement in schooling, complete their education and reach their full potential. The Girls Academy is funded to make educational, social, wellbeing and cultural difference for Indigenous girls. On all educational measures of achievement Indigenous girls are below levels achieved by the non-Indigenous Australian population.
The Girls Academy program works to build attendance, encourage student engagement, and support students to achieve their potential. The program does this through a range of programs and activities. With designated Academy Sessions Girls Academy can focus on supporting the Indigenous students to achieve these outcomes.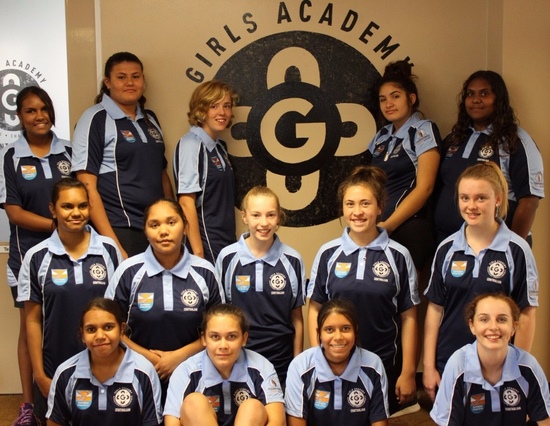 The Centralian Middle School Girls Academy currently has 80 Indigenous girls and a total of 142 girls enrolled in the program. Over the course of Term 1 the Academy re-located to a new Academy Room, successfully managed the transition of many new girls into the program, and delivered a range of engagement programs. The start of Term 2 has seen some minor timetable changes to ensure that the Girls Academy continues to work effectively to meet the needs of students.
As you will note from the number of girls enrolled in the program the Academy also works to meet the needs of non-Indigenous students. All students have access to Academy Staff support, use of the Academy Room, and are provided opportunities to engage in programs including sport and extra-curricular activities.
We encourage families to come and visit our Academy room, check out this great space all our girls get to share. It would be an opportunity to have a cuppa, meet and talk to our Academy staff, and we can share the great things all our girls are doing.
Should you have any questions about the program please contact the Program Manager, Samarra Schwarz.
Kind Regards,
Alice Springs School Sport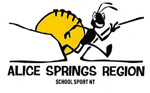 Useful Information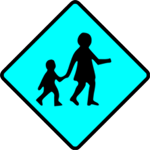 Student Arrivals
Please ensure your child's safety by using the allocated Student Drop Off Area which is located at the South entrance (across from the Gillen Club). The Staff Carpark is out of bound to students this includes drop offs.
Immunisations Dates for Term 2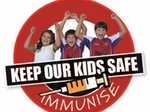 The second round of immunisations for 2016 will be held at CMS on the following dates. Year 7 Gardasil Tuesday 17th June 2016 and Year 8 Boostrix and Varicella - Wednesday 18th June 2016. If your child did not bring any consent forms home, please contact me and I can send them out to you ready for the commencement of the next round.
If you have any questions please contact Barbara Glover, Health Promoting School Nurse on 89502513
Peanut Allergies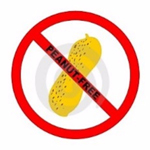 There are a number of students attending CMS who are allergic to peanuts and carry their EpiPens with them. This allergy can be life threatening to them if they come in contact with peanut products. Parents are advised that we are trying to support these students by not having any peanut products on the school campus. This can be in the form of paste, food cooked with peanut oil or spray, health bars with peanuts etc. Please support us in this matter and contact Barbara Glover, Health Promoting School Nurse on 89502513 if you have any questions
Student Mobile Phone and Personal Devices Policy

Onsite Programs

Community Announcements
Steiner School Fair
Saturday 21 May from 9am – 1pm