12 August 2016
Newsletter Articles
WELCOME TO TERM 3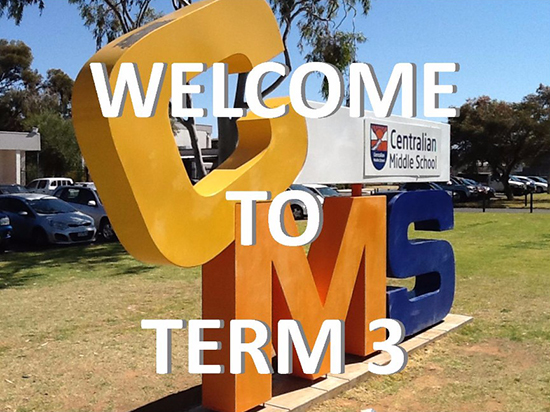 Welcome back, we hope families enjoyed the holidays!
We would like to thank all the parents who attended the Parent Teacher Evening this week and we look forward to the next event to share the success of our students.
Key Dates
9th & 11th August: Girls Academy After School Activity
11th August : Clontarf Camp
12th August : Inter-School Cross Country Carnival
21st -26th August: Girls Academy Showcase, Perth WA
25th -26th August: Clontarf Year 7 Camp
6th & 7th September: Final Immunisations
What's on
Army Cadets in Alice Springs
Recruiting now
"Hello students!
Learn First Aid, Leadership Skills, Camouflage, weapons safety and much much more in a military type setting. Joining is free!
The Australian Army Cadets are now recruiting in Alice Springs. Teens between the ages of 13 to 16 are invited to attend an open night.
Tuesday August 23rd from 7pm to 8:10pm
Norforce Depot 15 George Crescent Alice Springs
Learn more at our website.
http://www.armycadets.gov.au/about/
School Photos
MSP Photography will be here on Tuesday 11th of October, Week 1 of Term 4.

We would really like every student to have their photograph taken. We use this opportunity to obtain professional photos for your student ID, year book photos, Year 9 Graduation and Presentation Night. Please make sure you attend on the day, even if you will not be purchasing photos.
Envelopes will be sent home in the next few weeks. Photo packs will range from $30 -$45. Sibling photos are also available.
Payment options:
Pay online with a credit card – Your child's envelope will have a code and information how to pay online.
Return child's envelope (ensure you have completed the details) on photo day with correct cash in envelope.
For information on photo options click on the link below.
http://www.msp.com.au/Products/high-school
Immunisation Dates for Term 3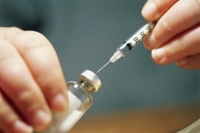 The final round of immunisations for 2015 will be held at CMS on the following dates. These immunisations are for years 7 and 8.
Tuesday 6th September
Wednesday 7th September
If you have any questions please contact Kathryn Howit, Health Promoting School Nurse on 89502504.
CMS Presentation Night 2016
Book the date in your diary.
The 2016 CMS Presentation Night will be held at the Convention Centre on Thursday 1st of December 2016 commencing at 6 pm. Awards will be presented and we will farewell our Year 9 students so please keep this date free.
Around the School
NAIDOC Week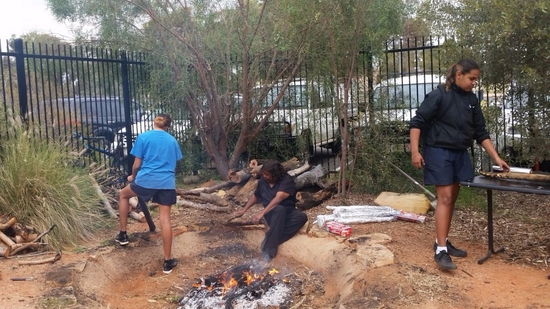 As NAIDOC Week falls during the school holidays, at CMS we wanted to make a special effort to celebrate the week during Week 1 of Term 3. We began the week with a special assembly and Welcome to Country by Patricia Ansell Dodds, followed by a free BBQ lunch of burgers and kangaroo tail for students. Throughout the week students participated in a daily quiz around the themes of NAIDOC, Aboriginal sporting personalities, Indigenous Firsts and Local Knowledge.
It was a great week to celebrate and acknowledge the importance of Aboriginal and Torres Strait Islander peoples within Australia.
Kirsten Wilson, School Counsellor
Year Level Camps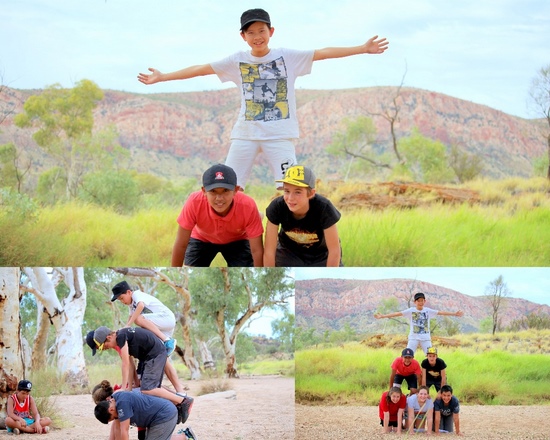 Year 7
13th to 16th September will be camping at the Glen Helen Homestead
Please contact Ben Balmer for more information ben.balmer@ntschools.net.
Year 8
5th to 12th November will be visiting the Top End Adventure Camp
Please contact Annie Thompson for more information annie.thompson1@ntschools.net.
Year 9
6th to 11th November will be visiting Adelaide
Please note that the cost of this camp has reduced from $1050 to $600 due to fundraising, payment for Year 9 camp needs to be received by the end of September. For more information please contact Wellington Pasi on wellington.pasi@ntschools.net.
Cross Country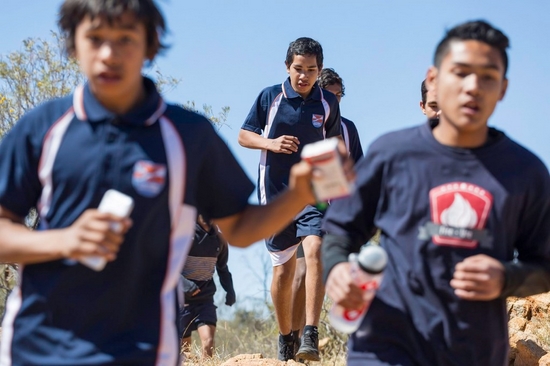 Term 3, Week 2
Our annual Cross Country Carnival was held at the Telegraph Station. The Year 8 Team put on a fundraiser BBQ to raise money for their upcoming Camp. The student put in a great effort making it a fun and enjoyable day for everyone.
House Points
Air- 296
Water- 261
Fire- 233
Earth- 211
Year 7 Champions
Year 7 Male - Patrick Findlay - R/U Tyrhys Reid Miller
Year 7 Female - Liesha Bosel-Cross - R/U Aaliya Dhu
Year 8 Champions
Year 8 Male - Sean Xiao - R/U Jayden Bray
Year 8 Female - Taylor Moldrich - R/U Jarita Robertson
Year 9 Champions
Year 9 male- Francis Bruce R/U Tyrell Woodbury
Year 9 Female – Raveena Campbell-Cooley R/U Erin Geraghty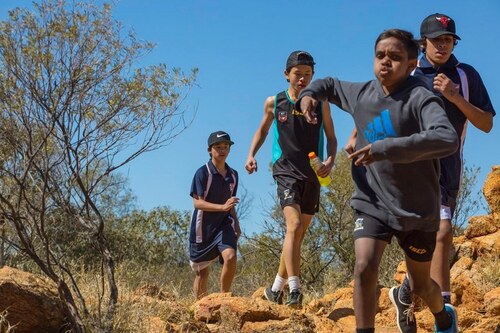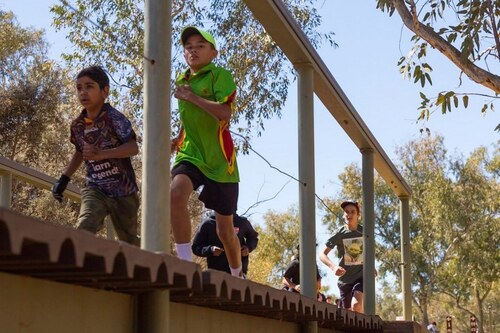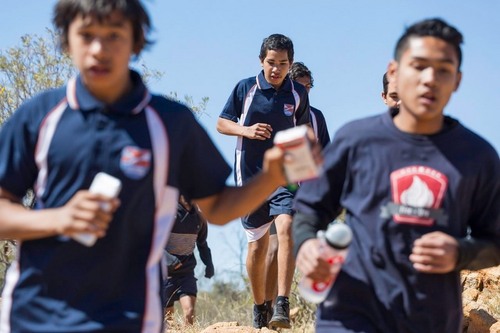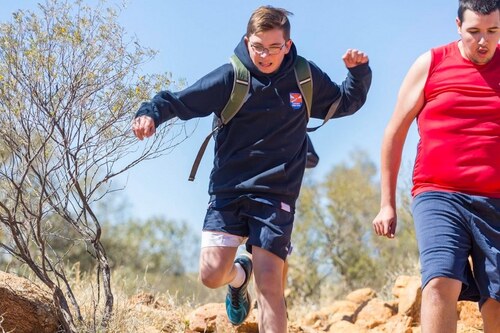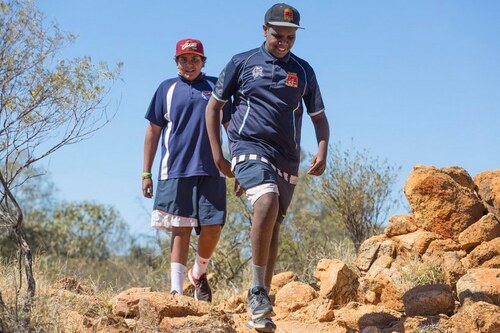 Champions For Change Youth Day by The Butterfly Foundation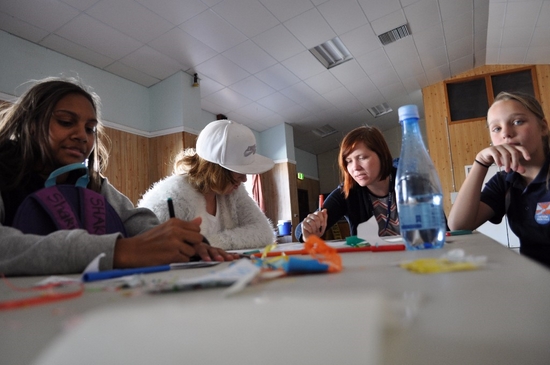 It was a long day filled with a lot of content and activities that they had to be switched on for and participate in. Each of the students contributed well and engaged in conversations. As a school they stuck together and supported each other through the day. I am really proud of each of them in how they represented their own views as well as the schools. They did a fantastic job.
At the end of the day they had to pick something that impacted on students ability to have positive body esteem and wellbeing. The area they chose to look at was fighting. They were able to identify how fighting within the school environment impacts on students ability to feel good about themselves and others. They talked about how being kind to someone helps that person to feel good, but also makes you feel better about yourself. As you can imagine it was hard to come up with ideas about how we can shift this within our school, though they thought that the things that might help are supportive friendships, good relationships (amongst everyone, including teachers), and less rumours. They thought if this was achieved that attendance would pick up, maybe even enrolments too as the school might have a better reputation in town and overall students would be happier and feel safer.
Kirsten Wilson, School Counsellor
Students who attended:
Elise Palmer, Eddie Campbell, Liam Badenoch , Tazman Hume, Mallee Pietsch, Carlee Imhof, Tony Nguyen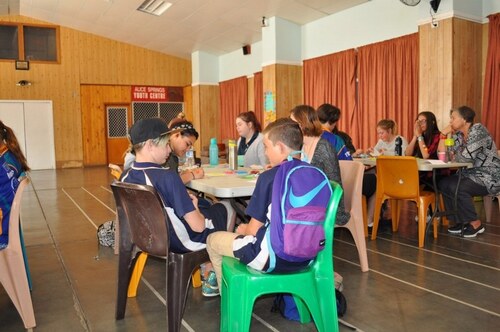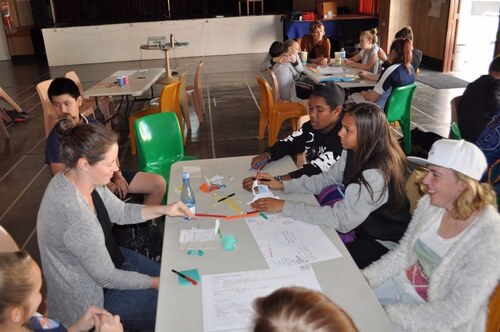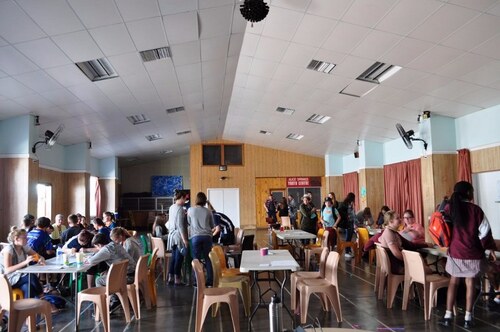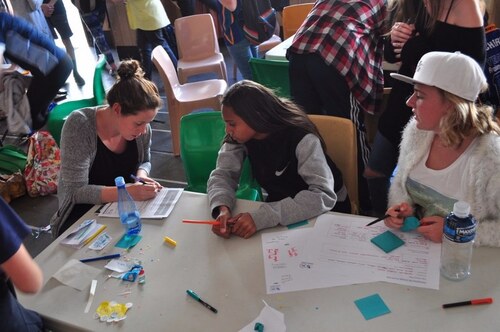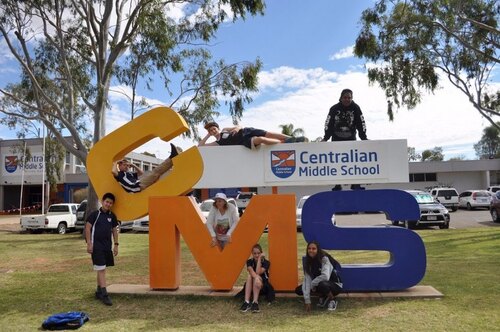 Centralian Girls Academy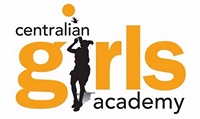 Girls Academy would like to welcome back our students from the mid-year break. We hope you enjoyed your break and feel energized and ready to tackle Term 3. After school activities will continue to run on Tuesday and Thursdays this term.
We are looking forward to a great term with all our girls.
Clontarf Academy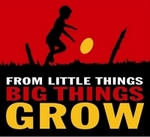 Clontarf recently hosted a lunch to welcome in the new term, food was prepared by the fellas and enjoyed by everyone. Clontarf staff would like to invite staff to join in with our Tuesday and Thursday morning trainings, whether it is joining in with the drills or just having breakfast with the fellas.
UPCOMING EVENTS
Every Wednesday: 9-aside footy, participants welcome to join in.
Week 4 Friday Fight Football- Everyone is welcome to join us in the academy room to watch Friday Night Footy
Term 3 Welcome Lunch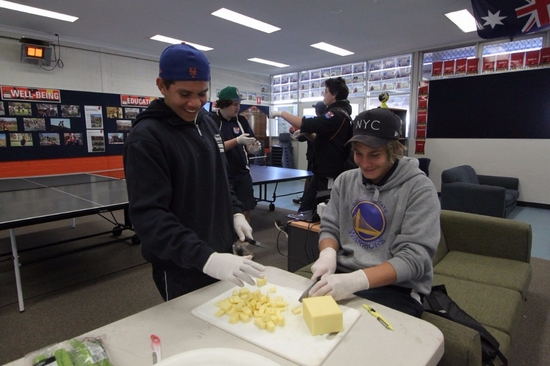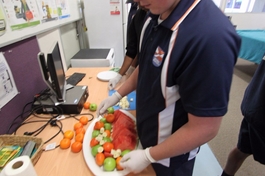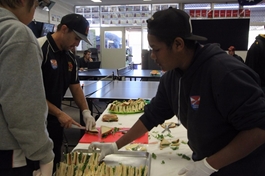 Community News
desertSMART EcoFair
Join us at the Bean Tree Cafe Courtyard, for the 783 ABC Outside Broadcast as part of desertSMART EcoFair. Guest speakers include Costa Georgiadis (Gardening Australia), and Larissa Baldwin (Seed) , plus some great prizes are up for grabs in the inaugural Great Science Quiz. This is a free family event.
Date: Friday, 12 August, 4pm
Event location: Olive Pink- Bean Tree Café
FREE
CBCA Children's Book Week High Tea
It's the annual CBCA Children's Book Week Short List High Tea! You're invited to join in the celebrations of spectacular children's books that have been shortlisted this year for awards
Come along to the Library in the lead-up to Children's Book Week, where we'll have the short-listed books on display.
High Tea tickets are strictly limited, so get your tickets early! Call or visit the Library for tickets and any other information.
Date 13th Aug 2016 (2:00pm to 4:30pm)
Cost $20 Adults | $15 Children (8+)
Event location: Alice Springs Public Library