19 September 2016
Newsletter Articles
Key Dates:
16th September - Interschool Cross Country
28th September - Year 8 Fundraiser Trivia Night
5 - 12th November – Year 8 Camp to Top End Adventure Camp
6 - 11th November – Year 9 Camp to Adelaide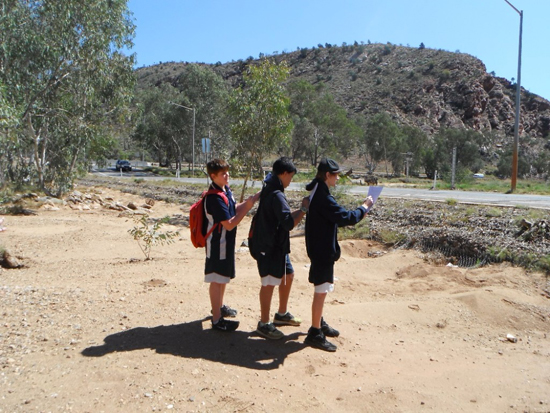 Year 9 Update
What we are doing with year 9 students
I am happy to report that our class changes are working well. The students are busy in their various classes and interesting thing have been happening. In English, the Year 9 students are doing a Poetry Unit. In this the students are learning essential skills of Identifying poetic devices, analysing how these poetic devices are used and their effectiveness. More to this, students are writing their own poems using poetic devices learnt in class.
HASS excursion to the Desert Park
The year 9 students went to the Desert Park on Wednesday 31st August 2016 as part of their HASS, Science and English studies. The students gained a lot of knowledge on the Desert Biome and how it functions .At the end of the 2 hour tour, the teachers and the students had a deeper understanding of the biome they live in including the flora and fauna. The nocturnal house was the favourite of many students, with others expressing great interest in the Dingo's lifestyle.
Major Assignment in HASS
The major assignment given to the students is to write a Research report on the Desert biome using the notes from the desert Park excursion.
Over 90% of the students have completed their assignments. I encourage parents to ask their students if they have completed all their assessment tasks in English and HASS. Students who would not have submitted any assignment will be asked to stay in during lunch time so they can do so.
Adelaide Camp
Students who are on the list have until 15th of October to pay the full fee of $600 so that we can finalise the bookings. Most students have paid half of this and l thank the parents for their support in this matter.
Parents contacting students during school hours
Parents are advised if they need to get in touch with a student, contact must be made through the front office. This is part of our duty of care.
Healthy sleeping hours
Research has proved that human beings need at least 8 hours of sleep. As a parent myself and an educator, l advise that we encourage our children to make sure they have enough sleep so that they are in the right frame of mind when they come to school.
Punctuality and attendance
It is a year 9 expectation and indeed a whole school expectation that students attend all classes and are on time so that they do not miss critical parts of a lesson which help them do well in their assignments.
Use of mobile devices
The school policy discourages the use of mobile phones, earphones at school. Failure to abide by this expectation will see the student being asked to surrender their device at the front office. If this happens three times, we will ask the parent to come and collect the phone.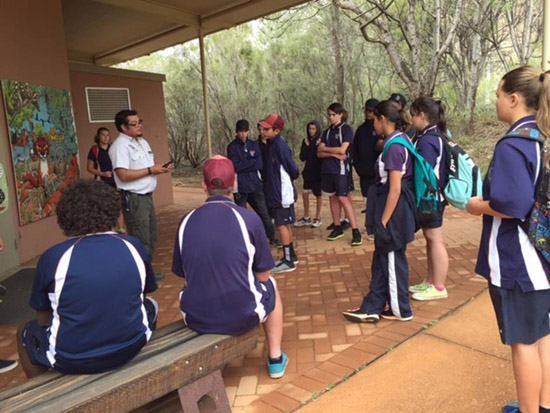 Regards, Wellington Pasi
Yr 9 Coordinator
King of the Mountian
Congratulations Sean Xiao and Bradley Swan-Clark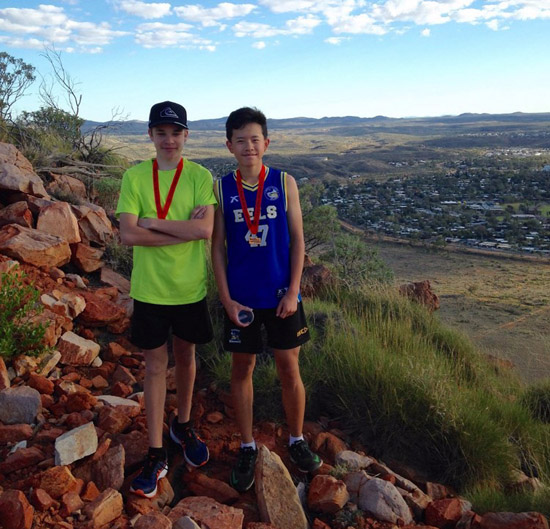 Sean Xiao and Bradley Swan-Clark participated in the 8km King of the Mountain event on Sunday which saw them battle to the top of Mt Gillen. Both students ran the race in under 40 minutes which is incredible to see. Congratulations to both students.
Inter-school Athletics
Congratulations Taylor Moldrich
Taylor Moldrich took out the Junior Girls Champion at the Interschool Athletics Carnival last Friday. Taylor's performance was outstanding in all of the running events. Well done Taylor!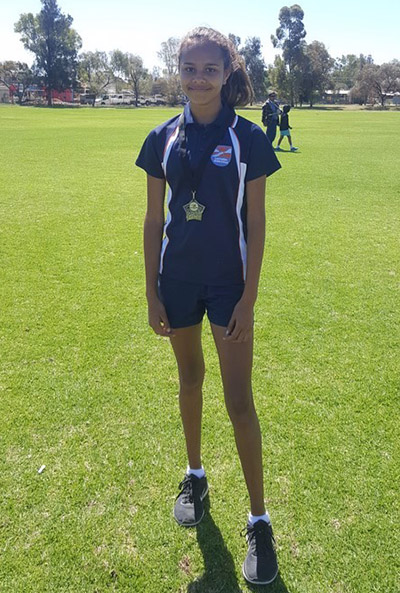 Congratulations Bradley Swan-Clark
Bradley Swan-Clark took home the Junior Boys Champion at the recent interschool Cross country Carnival last Friday. Well done to Bradley and to all the students who represented CMS.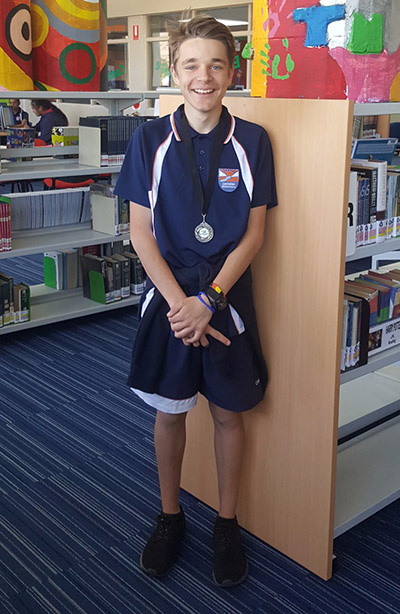 CMS takes out Third Place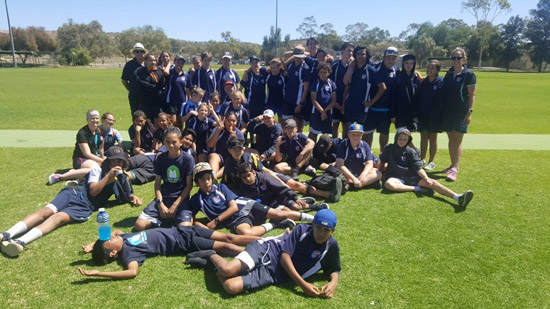 Last Friday selected students participated in the Interschool Athletics Carnival where we placed 3rd overall. We are extremely proud of the students participation and achievement on the day, as well as their support for each other. A great day was had by all.
New Library Management System
Action Required to Update Student Details
The Library is updating our management system to something much simpler and user-friendly that will allow students better access to educational resources, flexible account management and the ability to search our catalogue from any internet connected device.
Our new management system called OCLC Worldshare is located outside of the Northern Territory therefore, we require your consent to transfer and store your child's information in this new system.
To allow your child to continue to use library follow the link below and fill in the online form.
http://www.cms.nt.edu.au/library
School Photos
MSP Photography will be here on Tuesday 11th of October, Week 1 of Term 4.

We would really like every student to have their photograph taken. We use this opportunity to obtain professional photos for your student ID, year book photos, Year 9 Graduation and Presentation Night. Please make sure you attend on the day, even if you will not be purchasing photos.
Envelopes will be sent home in the next few weeks. Photo packs will range from $30 -$45. Sibling photos are also available.
Payment options:
Pay online with a credit card – Your child's envelope will have a code and information how to pay online.
Return child's envelope (ensure you have completed the details) on photo day with correct cash in envelope.
http://www.msp.com.au/Products/high-school
Chalk & Talk
Successful Fundraiser, Thank You!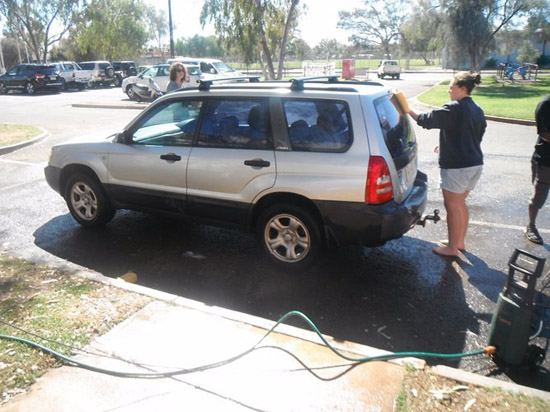 Come down to Centralian Middle School and support our Year 8 and 9 students by enjoying a barista made coffee and cake or a delicious breakfast at our vibrant school café. Our students have also created art work that will be available to purchase. All sales go towards sending our students to camp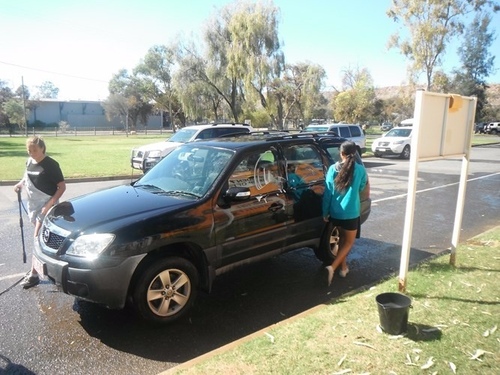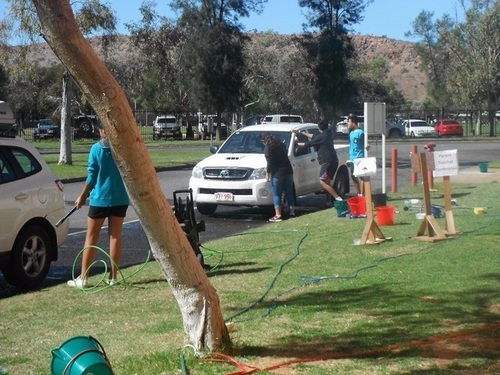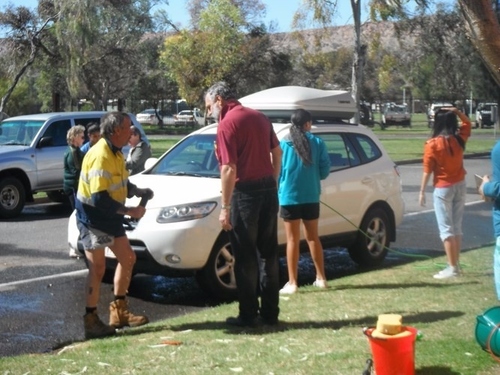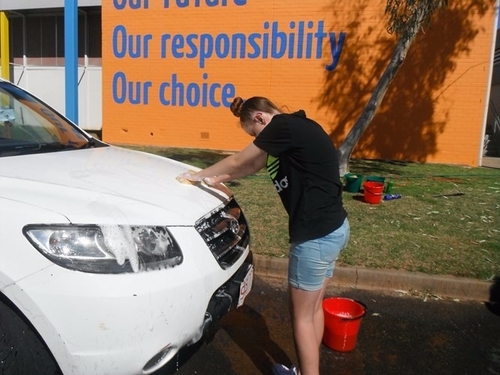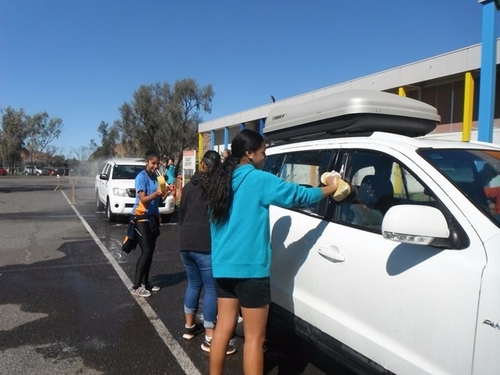 Year 8 Geography Inquiry
Todd River Excursion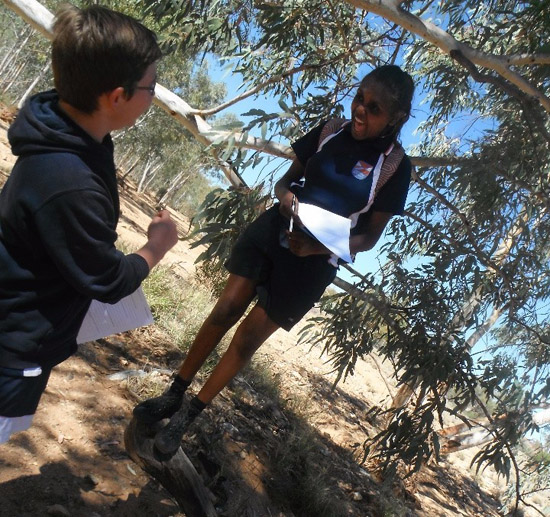 On Tuesday September 6 8.1 and 8.4 went into the field for their Geography Inquiry. Armed with worksheets, cameras and pens they examined anthropogenic (ask Year 8's) and nature's impact on the Todd. They came up with some intriguing ways to gather information. Here are some pictures of their team work in action.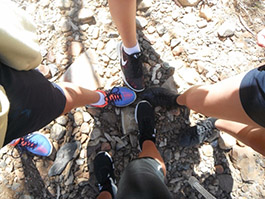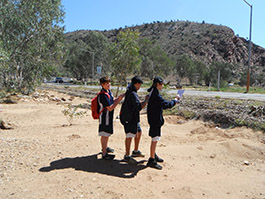 Cybersafety
Online Resources for Parents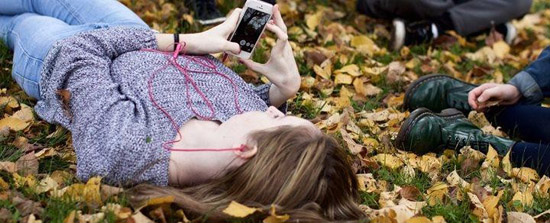 Cybersafety is an important issue that effects the lives of young people in the Northern Territory, the Commission for the Safety of Children has a great website full of resources and information on how to keep our children safe from issues like cyberbullying.
On the website you can find guidance for using safety settings on your family's web-connected devices, tips for choosing movies and games and strategies for keeping young people safe online.
https://www.esafety.gov.au/
Year 8 Camp
5 - 12th November
Students will be visiting the Top End Adventure Camp. A Trivia Night fundraiser will be happening on Wednesday 28th of September from 7pm.
Please contact Annie Thompson for more information annie.thompson1@ntschools.net.
Year 9 Camp
6 - 11th November
Students will be visiting Adelaide. Please note that the cost of this camp has reduced from $1050 to $600 due to fundraising, payment for Year 9 camp needs to be received by the end of September. For more information please contact Wellington Pasi on wellington.pasi@ntschools.net.
Clontarf
The Fellas have been busy, check out some of the highlights from the last week.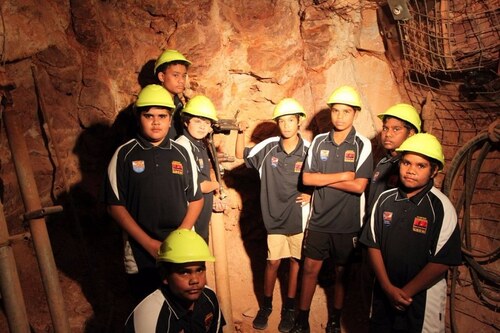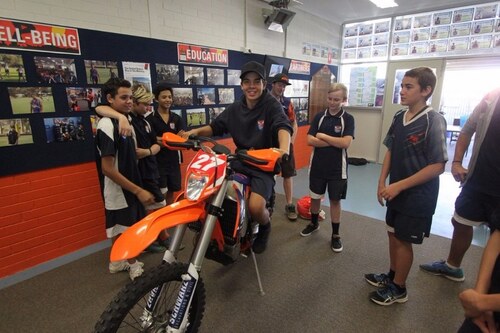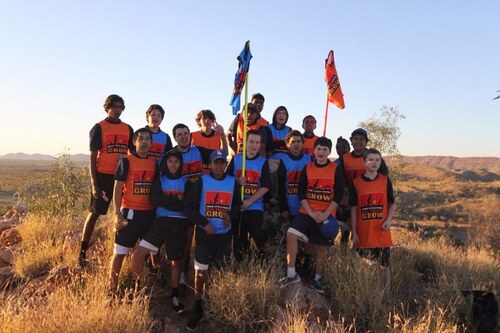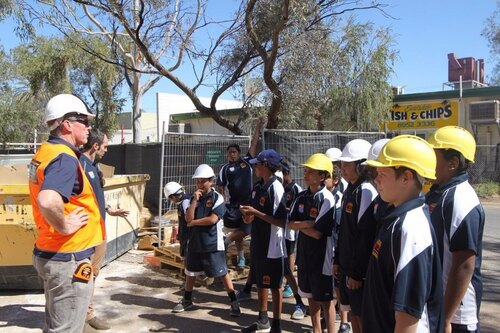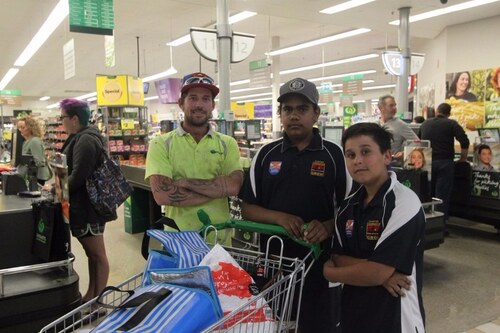 Girls Academy
News from Girls Academy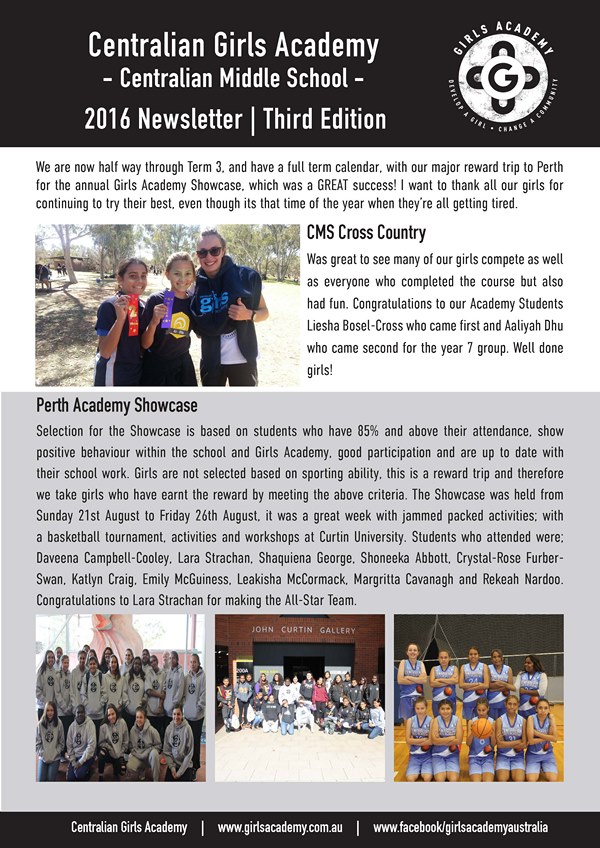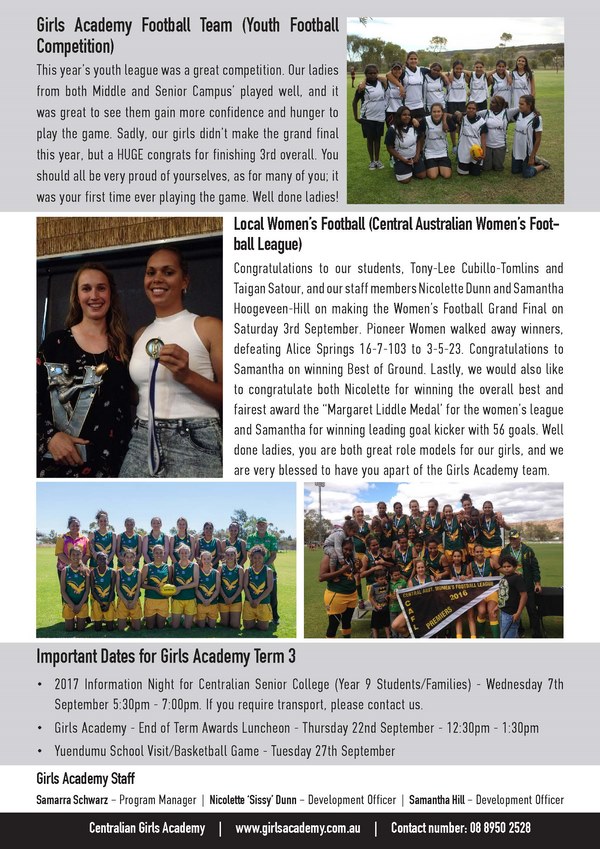 Community News
Sport and Wellbeing Expo
The 2nd 'Sport and Wellbeing Expo' will be held on Friday 23 September 2016 from 5-8pm at St Philip's College, and will again be a community event, a 'one stop shop' where families and individuals
St Philip's College
YAM Fest 2016
The Alice Springs Town Council Youth Action Group brings you the tastiest of festivals... YAM Fest 2016 (Youth Arts & Music Festival).
# Live Music:
- The Oh Balters
Date 24 Sep
Time 4:00pm to 8:00pm
Event location Todd Mall North & Parsons Street
AFL Northern Territory School Holiday Program
These school holidays, AFLNT will be hosting a School Holiday Program for both boys and girls between the ages of 5 and 12 years old.
The program incorporates skill development, fun activities, minor games and modified games for various abilities.
Providing a fun, inclusive and safe environment for participants to learn and develop their AFL skills whilst interacting with others.
WHERE: Albrecht Oval
WHEN: Monday, 3 October from 9:00AM
COST: $60.00 per participant