9 November 2016
Newsletter Articles
Key Dates:
1st December Presentation Night
School Captains
Applications CLOSED
The process for nominations has now close, students are now preparing their speech to present to the student body next week
SRC
Nominations OPEN on MONDAY
Nominations for the Student Representat ive Council will open on Monday 14th of November and will close on Friday 18th of November.
House Captains
Nomination open MONDAY
Nominations for House Captains open on Monday 14th of November and Close on Friday 18th of November.
New Bus Interchange
Now Operating!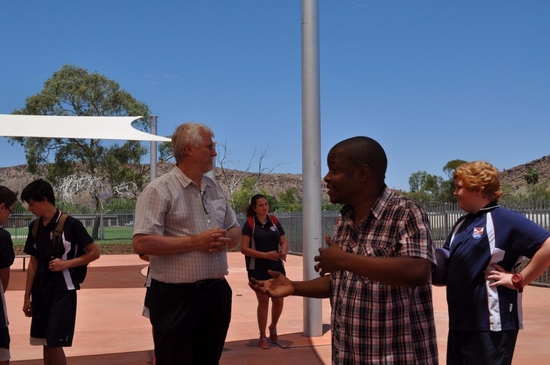 CMS is pleased that the new bus interchange has begun operation. A new bus timetable has been created, please see the downloads page on the website to get a copy.
If you have any questions or concerns please contact us.
http://cms.nt.edu.au/downloads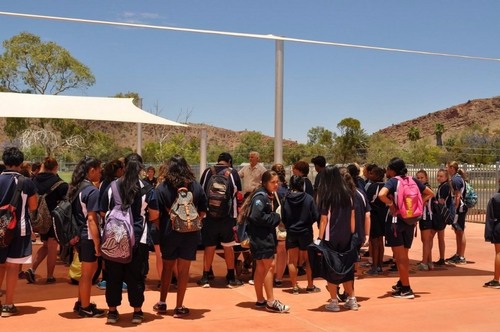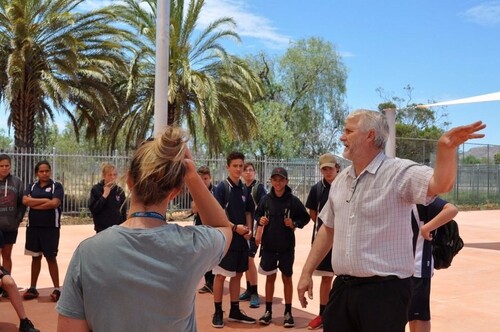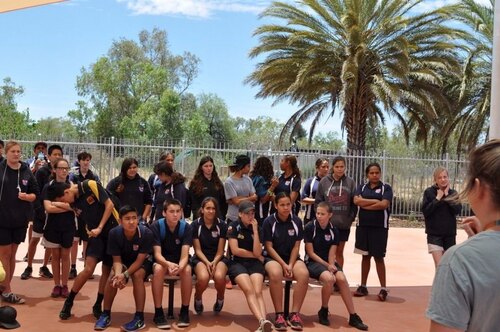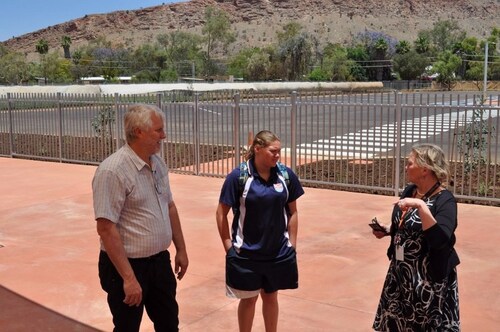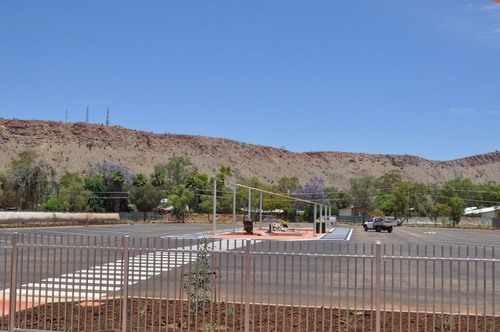 NT Middle Years Teacher of the Year
Mr Wellington Pasi
CMS Teacher Mr Wellington Pasi was awarded the Northern Territory Middle Years Teacher of the Year award at a function on Friday 28th of October at the Alice Springs Convention Centre.
Congratulations Mr Pasi!
Presentation Night
Save the date : Thursday 1st December, 2016
2016 Presentation Night will be a special evening for our graduating students. Please save the date and keep an eye on information in the mail. We look forward to sharing this important evening with the school community
Wearable Arts Awards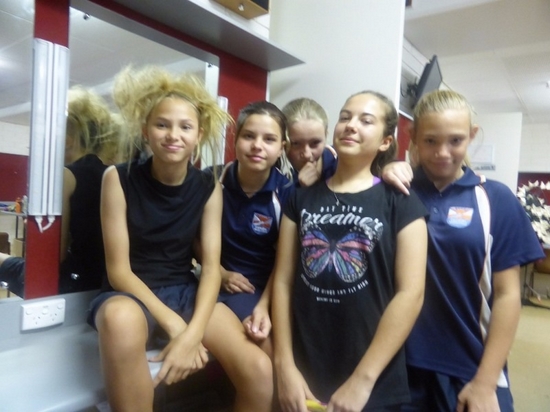 CMS Students Excel at Launch
CMS Students showcased their artistic skills to the crowd at Araluen on Saturday night. The students worked in groups to design, create and model their wearable artwork.
CMS Looks forward to the 2017 wearable arts competition!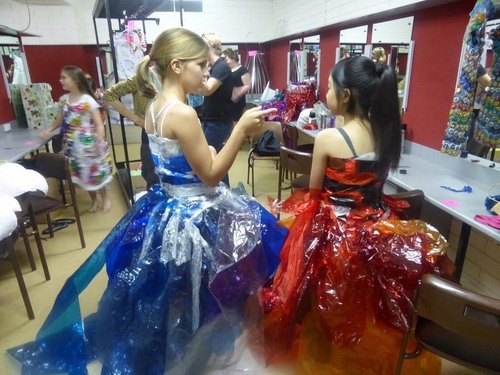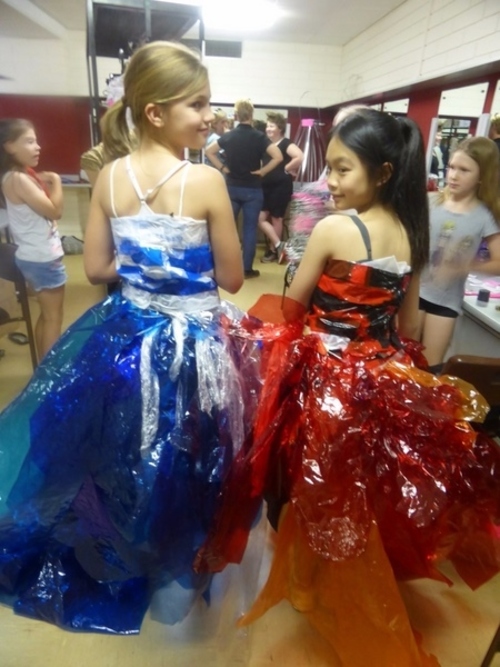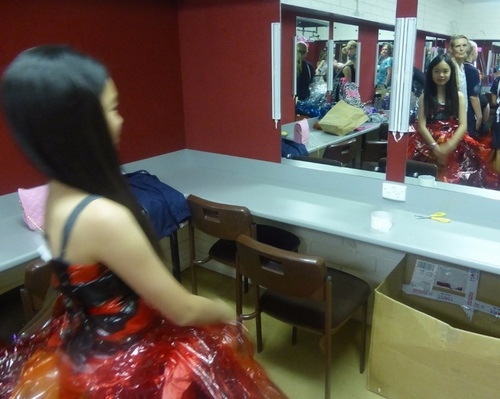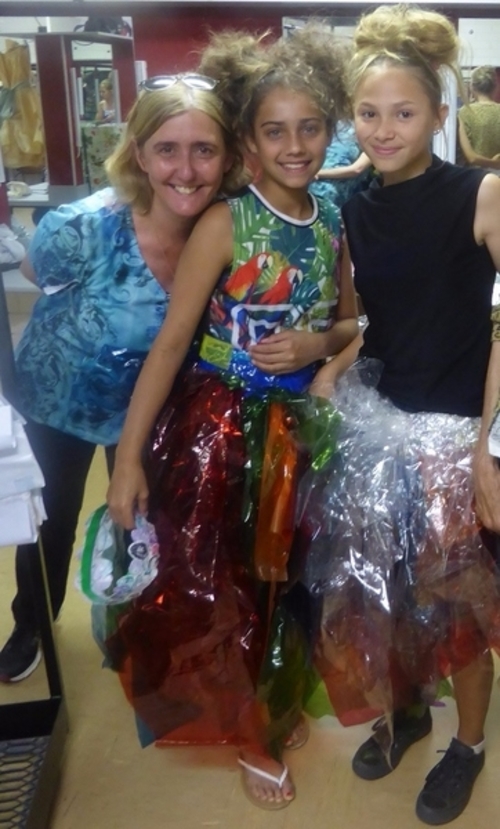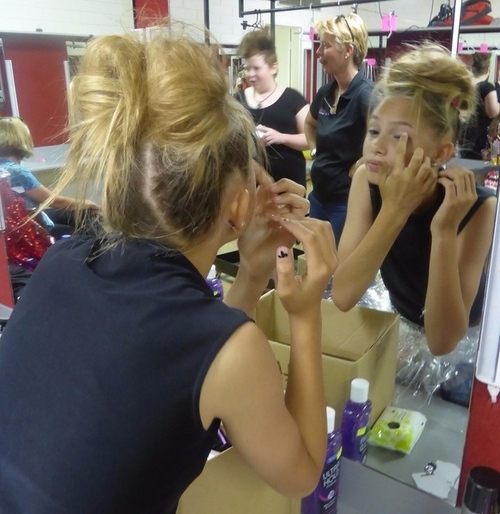 New Library Management System
Action Required to Update Student Details
The Library is updating our management system to something much simpler and user-friendly that will allow students better access to educational resources, flexible account management and the ability to search our catalogue from any internet connected device.
Our new management system called OCLC Worldshare is located outside of the Northern Territory therefore, we require your consent to transfer and store your child's information in this new system.
To allow your child to continue to use library follow the link below and fill in the online form.
http://www.cms.nt.edu.au/library
News from Clontarf
Term Three Update
Community News
Alice Springs Night Market - 10th November
The last Night Market before the ASTC Christmas Carnival so come down and start browsing or even purchasing for those Christmas presents. Todd Mall, Alice Springs
Spring/Summer 2016/17 Fashion Show
Before you run from the Desert to coastal sandy beaches, glamorous swimming pools and forests, where balmy nights dictate fashion decisions, come to our fashion show.
11 Nov
6:30pm to 9:30pm
Star Of Alice Function Centre
National Recycling Week FREE BBQ
Celebrate National Recycling Week with a FREE BBQ at the Rediscovery Centre.
12 Nov
10:00am to 2:00pm
Rediscovery Centre
Blended Family Survival Strategies
This seminar is for parents in blended families who wish to learn more about how they can support their children and themselves through the journey of combining families.
15 Nov
6:00pm to 9:00pm
Relationships Australia, 4/11 Railway Tce, Alice Springs
The Young Writers Club - Fantasy Writing Exercises
Term 4's theme is "Fantasy".
16 Nov
3:30pm to 5:00pm
Alice Springs Public Library