2 December 2016
Newsletter Articles
Key Dates:
1st December- Presentation Night
12th December – Year 9 Formal
14th December – Colour Splash Fun Run
Year 9 Formal
12th December, 6pm Star of Alice
We are coming to the end of the year and sadly we will be saying farewell our Year 9 students. The year 9 team are planning on holding a formal on 12-12-2016 to celebrate the wonderful time we have had at CMS. It will be nice if your child is part of this exciting event.
For this event, students are expected to be in formal dress. I am looking forward to our students looking awesome. Parents are welcome to see their children arrive and have photos taken.
Students cannot bring partners to this event
Consumption of alcohol will not be allowed
Students who come intoxicated or under the influence of any substance will be asked to leave
This event will be held at The Star of Alice 31 Palm Circuit Ross Highway, off the Airport Road.
The event will start at 6.00pm and finish at 8.30pm
Parents and carers are requested to be at the venue by 8.20pm to pick up their children
To cover the costs, each participant is required to pay $40 by Friday 9th December 2016. This money can be paid at the front office or you can make a bank deposit in the following account: Centralian Middle School BSB: 065 900 ACC# 10513523
It is important to retain a receipt or email bank deposit detail as proof of payment
When making bank deposit or payment at front office, please put description& name
Eg Wellington Pasi Year 9 Formal.
For any queries contact Wellington Pasi on the school phone numbers.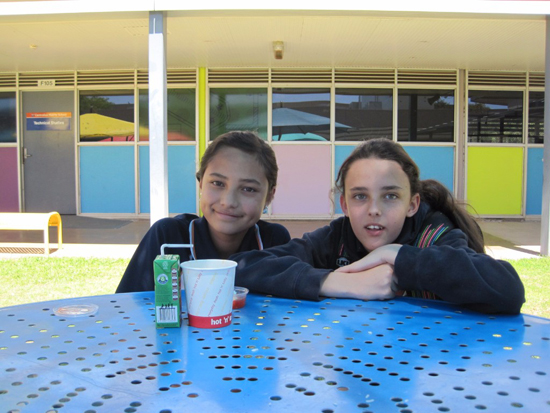 Canteen Open Mornings
Serving Breakfast
BACON AND EGG TOASTY $2.50
TOASTED HAM AND CHEESE SANDWICH $2.50
HASH BROWNS $2.50
BACON AND EGG ROLL $4.00
UP AND GO WEETBIX DRINK $2.00
Year 8 Camp
Fun filled trip at the top end
The Year 8 class had a BALL on camp in the top end. Visiting Batchelor Outdoor Education Camp the 7 day camp road trip also stopped off in Tenant Creek and Katherine. The teacher and staff would like to thank the year 8 students for their leadership and responsible behaviour throughout the trip. Thanks to all the people involved!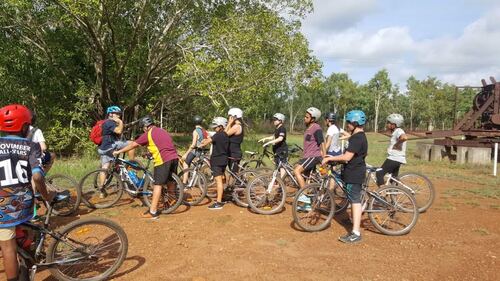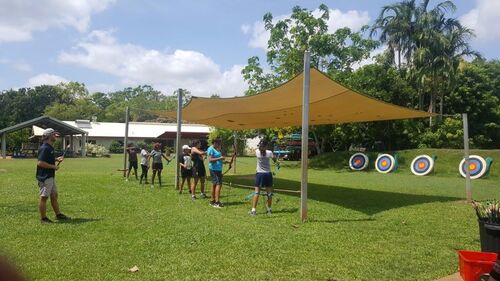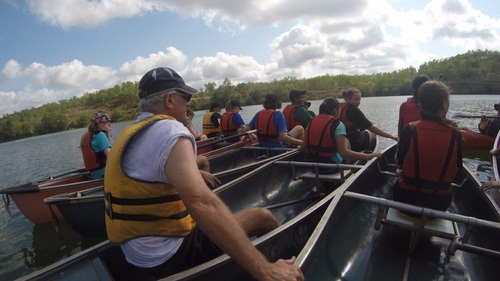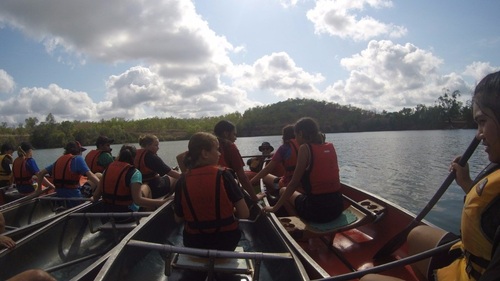 Student Leadership
School Captain Speeches
On Tuesday the 15th of November, with nervous anticipation 12 (one absent) Year 8 students took to the stage to present to the rest of the CMS student body why they should be the 2017 School Captain.
The speeches were a huge success and there was a great sense of relief for many of the applicants once they had completed the task. Students discussed not only why they felt they would be a good leader, but also what they would hope to achieve for CMS in 2017. In addition to presenting a speech each of these students have completed a written application and attended an interview with a panel of interviewees. This year's application process for the 2017 School Captain and Vice-Captain has been a close one and we look forward to sharing the results with you at Presentation Night on Thursday 1st of December.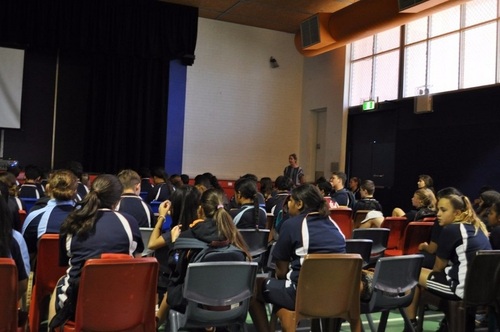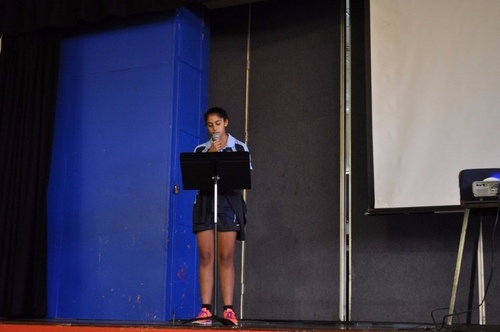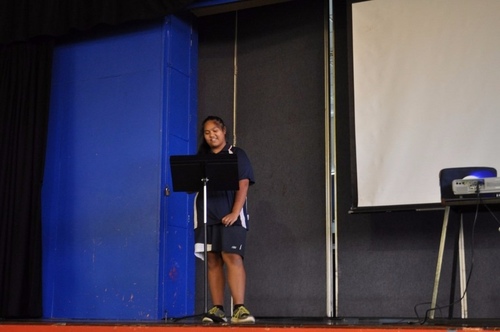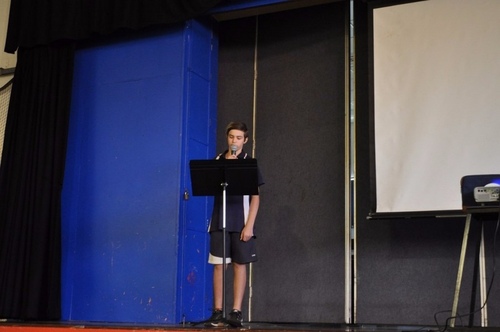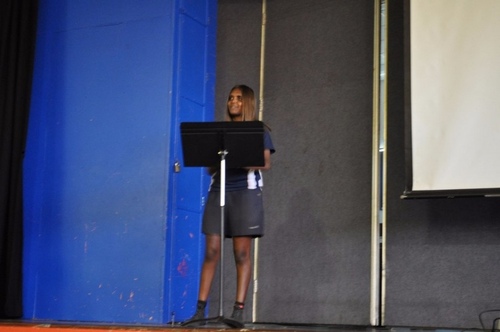 Inter-School Netball
A great day out!
This week we had a team of year 8 and 9 girls represent the school at the interschool netball competition held at St Phillips college. The girls played great as a team and kept their spirits high throughout the carnival. The girls also versed an elite team from Perth and did very well!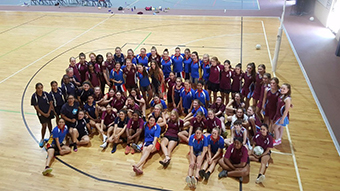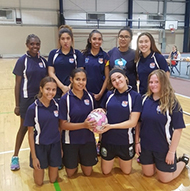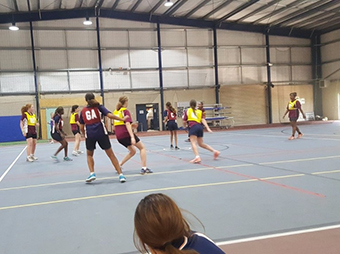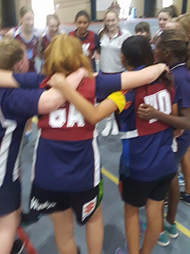 Consul General of United States Visits CMS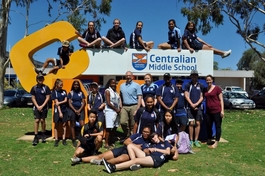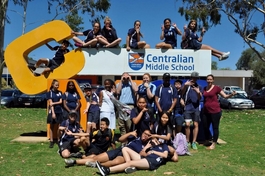 On the 15th of November CMS SRC students welcomed Frankie A. Reed, the Consul General of the United States of America and William J. Furnish the Public Affairs Officer to the US Consul General.
Students spoke with the pair about leadership experiences, what makes a strong and committed leader and about international work opportunities. SRC students enjoyed hearing about the travel involved with such a role and eagerly discussed their own leadership aspiration.
News From Clontarf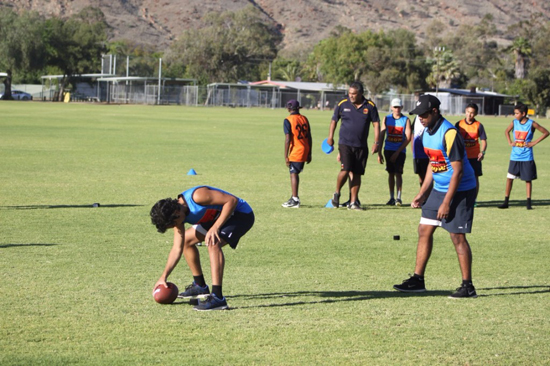 Week 8 is upon us and with it comes a mammoth week in the CMS Clontarf Academy starting with a huge rugby carnival tonight at ANZAC Oval from 6:00pm onwards, if you're free and looking for something to do tonight come down and cheers on the lads against the Yirara boys. Tuesday we have our Central Region Clontarf Awards Night which is being held at the CSC auditorium from 6:00pm. It is a great way to show off the boys and all the hard work they've done over the year and dinner will be provided for anyone who comes along. Thursday we have a super training in the morning with a visiting NSW Clontarf Academy and will be running from ANZAC Oval to the Telegraph Station and Thursday afternoon we are also back out at Yirara College to play in a footy comp.
Massive week for the fellas especially considering we are off to Melbourne this Sunday as well!! Get around the fellas and support them through what's sure t be a very exciting week for the CMS Clontarf Academy.
Community News
Bradshaw Primary School – Hall Dedication