10 March 2017
Newsletter Articles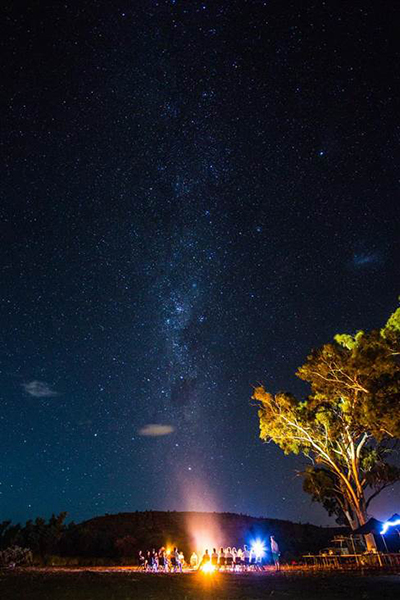 Clontarf Boys Camping Trip
Important dates
5pm Tuesday 14 March – School Council Annual General Meeting
Tuesday 21 March – Harmony Day
Mon-Fri 20-24 March – Year 9 VET Intensive program
28 &29 March- Immunisations for Year 7 & 8 students
Friday 31 March – CMS Youth Week Health Expo
Friday 7 April – Last day of Term 1
Tuesday 18 April – First day of Term 2
From the Principal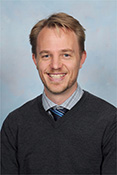 Paul Van Holsteyn
It has been another few busy weeks at CMS!
We held our first whole school assembly for the year this week. This was a great opportunity to celebrate some of the achievements of the first half of the term. Our first Values Awards were presented and you can find a list of recipients later in the newsletter. These students were recognised by staff for consistently demonstrating that they are respectful, responsible and/or fair. They are role models within our school and they should be proud of their achievements!
Last week staff completed a day of professional learning. This was a tremendous opportunity to come together and focus on what the research tells us makes the biggest impact on student learning. The focus for our day was Relationship based Learning, which is a framework that pulls together the work that we have previously undertaken on Visible Learning and School Wide Positive Behaviour Support with a focus on high expectation relationships and the creation of the optimum family like environment in our classes and our school. We worked with an internationally recognised facilitator from New Zealand called Laurayne Tafa. When implemented with fidelity, the research indicates that the Relationships based Learning framework has a tripling effect – that is that students can achieve three years of learning growth for one year of attendance. This is the beginning of a big and ongoing piece of work for our staff. You'll certainly be hearing more about Relationship based Learning over the next 12 months and beyond! Thank you for making arrangements for your young person so that we could have this day of learning together.
Following up from the staff learning day last week, this week our Senior Teachers and a few other staff participated in workshops to develop their coaching skills. Just like in sporting endeavours, coaching is an important strategy to support our teachers to be the best they can be. Our teachers are continually improving their practices through collaboration and feedback.
Next week we are holding our School Council Annual General Meeting. The purpose of our School Council is to provide governance and set the strategic direction for the school. We are looking for new parent members to join the council to ensure a diversity of views are maintained. Joining School Council is not a major undertaking; meetings are held monthly and typically last 1 to 1½ hours. Unlike in primary schools, there is not a significant focus on fundraising. Please join us for the AGM and consider joining the council. The meeting is on Tuesday (14 March) at 5pm.
Harmony Day is coming up in a fortnight's time. The theme of this event is 'Everyone Belongs', which could not align more strongly with what we are trying to achieve at CMS. We will be holding a whole school event on Thursday 23 March alongside our next assembly to recognise the day.
We celebrated International Women's Day this week. This day has been celebrated for almost 100 years, after 15,000 women marched for voting rights, shorter working hours and fair pay in New York on 8 March 1908. Much has been achieved over this time, although there is much still to be achieved. In Australia there is still a gender pay gap of 16% and internationally twice as many girls as boys will never have the opportunity to start school. Our Girls Academy joined with the Centralian Senior College Girls Academy to recognise the day and it was also a focus of our assembly and within each homegroup.
As some of you may know, Ms Annie Thompson is currently on leave. Ms Kate Axten is filling the Year 9 Team Leader role until Ms Thompson returns.
In Week 8 our Year 9 students will be based for the week at Centralian Senior College undertaking VET courses. This is an exciting opportunity for our students to experience what it is like to undertake vocational training as well as experience what it is like to be based at Centralian Senior College. Students will be expected to make their own way to and from Centralian Senior College. Our staff will accompany the group and work alongside the students in the VET programs.
I hope you enjoy reading this newsletter and hope that you can join us at the School Council Annual General Meeting on Tuesday. Please note our next newsletter will be coming out a little late – on Monday 27 March rather than the Friday before. This will coincide with the relaunch of our Facebook page.
School Council Annual General Meeting
New members needed for 2017
Centralian Middle School AGM will be held on Tuesday 14th March at 5 pm in the CMS staffroom.
All parents are encouraged to attend the AGM. CMS is also looking for new members for 2017, please consider helping our school achieve the best results for our students. If you are interested in joining or would like to find out more please phone Carol Watson on ph: 89 502 509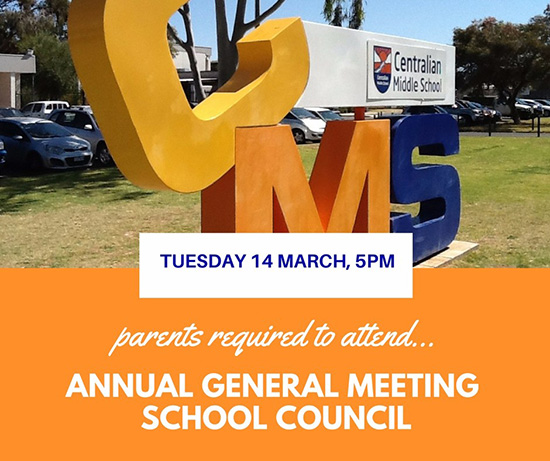 Facebook
After a brief hiatus, CMS will be relaunching the school Facebook page at the end of March. The page will be moderated daily by CMS staff and will feature learning achievements, sporting successes, the creative endeavours of our wonderful students and school announcements.
Most families have signed the Media and Intellectual Property Consent Form as a part of the enrolment process. This form provides consent for the school to post images of students, their names and their work on Facebook. We understand that some families may feel less comfortable with their student's image on Facebook compared with the newsletter so if you would like us not to post an image of your child on Facebook please phone the school on 8950 2500.
We will be monitoring our page closely to ensure comments reflect the positive school culture and the expectations that we have. We have developed 'Terms of Engagement' so that everyone can be clear on our expectations. We will remove content, bar users and at times moderate or lock all comments on the page if users are not engaging in a positive way.
In particular, please understand that Facebook is not an appropriate medium to express or resolve concerns that you may have. If you have concerns please contact the school directly so that we can work together to resolve those concerns.
CMS Facebook Terms of Engagement
The Centralian Middle School (CMS) Facebook page aims to support and promote our students' learning and achievements with the broader community. While we endeavour to check and to respond to posts regularly, please contact the school directly on (08) 8950 2500 if you have an urgent enquiry.
We encourage members to like and share our posts however we will not tolerate content that is considered to be spam, defamatory, sexist, bullying, racist or otherwise offensive. We will delete and remove comments that breach our Terms of Engagement and we will block users who do so. Please help us to maintain a positive learning environment for our students and families by abiding by the guidelines listed below. If you have any questions or concerns relating to any content on this page please call the school office on (08) 8950 2500.
Facebook is not an appropriate medium to express or resolve concerns that you may have. If you have concerns please contact the school directly so that we can work together to resolve those concerns.
Do not:
Post anything that could be considered prejudicial, off-topic, inflammatory, repetitive, vexatious, offensive or otherwise inappropriate.
Use inappropriate language. We want everyone to be comfortable visiting here to get the important information we try to provide.
Harass or make personal attacks against others. Please be respectful of others and their opinions.
Reveal any personal or sensitive information about others or make claims about individuals.
Repost anything that could be considered spam.
https://www.facebook.com/CentMS/
Merit Cards and Values Awards
Congratulations to the following students who have completed 5 Merit Cards:
Nikita Badenoch
Monica Ellis
Tusiga Salei
Clifford Karpa
Congratulations to the following students who were recognised in assembly this week for demonstrating our values of Respect, Responsibility and Fairness:
Caleb Cole
Dolly Bohra
Jorja Van Der Akker
Kingsley Tilmouth
Blake Yodgee
Tony Nguyen
Jessie Woolford
Alyssa Mason
Neisha Korman
Monica Ellis
Reggie Gallagher
Natasha Ellis
Samantha Hay
Gavin Green
Selina Balzer
Keanu Blue
NAPLAN
Over one million students will sit NAPLAN tests in 2017. The dates this year will be May the 9th to the 11th which is Week 4 of Term 2. Students in Year 7 & 9 will take the tests. Being familiar with the tests is important but there is no need for drilling and excessive practice. NAPLAN is made up of tests in the four areas (or 'domains') of: reading, writing, language conventions (spelling, grammar and punctuation) and numeracy. Reports on individual student performance are provided to all students and parents/carers.
We sent home a NAPLAN information booklet with our last newsletter with students in Year 7 and Year 9. If you didn't get this, please contact the school for another copy.
Tips for Student/Parents/Carers
Prepare them for the day – a good sleep and a good breakfast will help your child concentrate
Take cues from your child – be positive and teach helpful thinking
Help them to relax - let them know it is ok to feel nervous, using simple techniques like breathing and re-reading can be useful.
Encourage them to do their best and try hard!
If you would like specific advice – contact your child's teacher
Useful Websites:
https://www.nap.edu.au/naplan/the-tests
http://www.acara.edu.au/assessment/naplan-2008-2011-test-papers
Alignment between Centralian Middle School and Centralian Senior College
There was some discussion in the community last year about a potential merger between Centralian Middle School and Centralian Senior College. Eva Lawler, the Minister for Education, communicated with both schools recently about this and assured us that there was no requirement on the two schools to merge.
We consider that there is much to be gained through greater alignment between the middle and senior school, just as there is through greater alignment with the primary schools that feed in to Centralian Middle School. We want students to experience one continuous educational pathway as this will help them to transition across sites. Ms Lyndsay Thomas, who was one of our Assistant Principals last year, is employed this year to streamline the learning pathway for students from Year 5 to Year 10. We can realise the benefits of aligning our work without formally merging. As Minister Lawler stated in her letter, "I think it is important for your schools to continue working together for the smooth transition of students between the schools and to provide continuous learning pathways for students to be successful. I believe this can be achieved without formally merging the two schools."
An example of how we are doing this is introducing an exposure to VET education for all of our Year 9 students. They will be based at Centralian Senior College and Charles Darwin University in Week 8 of this and subsequent terms.
Parental Contributions and School Fees
Reminder
CMS appreciates parental support of the school through the payment of the following.
Voluntary Parental Contribution $50.00
Material fees $150.00 this cover materials for Food Tech, Art, D&T, PE entry fees
Swimming fee $20.00
Total $220.00 for the year
Payments can be made either at the school or through direct bank deposit to
BSB: 065-900
Account: 1051 3523
Please include your child's name with the payment so that we can identify who has paid.
Thanks you to those who have already paid.
School Wide Positive Behaviour Support
School Wide Positive Behaviour Support (SWPBS) is a framework that we are using to ensure that the learning environment in the school is focused on creating a positive regard for learning and engagement.
I have worked at Centralian Middle School for 4 years and this year I am responsible for implementing our SWPBS framework. The framework is based on the school values of Respect, Responsibility and Fairness. The school's focus is to create a calm, consistent learning environment where all students experience success. SWPBS focuses on data and inquiry to drive continuous improvement in the school's behaviour management processes and policies.
The framework requires the establishment of school wide expectations that are developed in collaboration, explicitly taught and reinforced with all school community members. For the first few weeks of 2017, during Pastoral Care lessons all students in the school developed these expectations which are contained in a School Matrix. These expectations are modelled and taught explicitly by all staff in the school.
Supporting the School Matrix, we use our Behaviour Procedures document when problem solving behaviours that do not align with the school's values. We acknowledge positive student behaviours with our school merit system. Staff recognise students who demonstrate our three values by stamping one box on their merit card. Students work hard to get stamps from their teachers and once they have filled up 30 stamps – they receive a voucher that can be spent in the uniform shop or school canteen.
We sent home a letter and overview of our Behaviour Procedures with our last newsletter. Unfortunately it was not included in the electronic version so we have attached it to this newsletter.
SWPBS creates a climate where students can achieve the best results. I look forward to working with students and families to create a positive and enriching educational experience. If you have any questions or concerns please feel free to contact me on 89502500.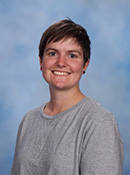 Ms. Kristi Beynon
School Wide Positive Behaviour
Support Senior Teacher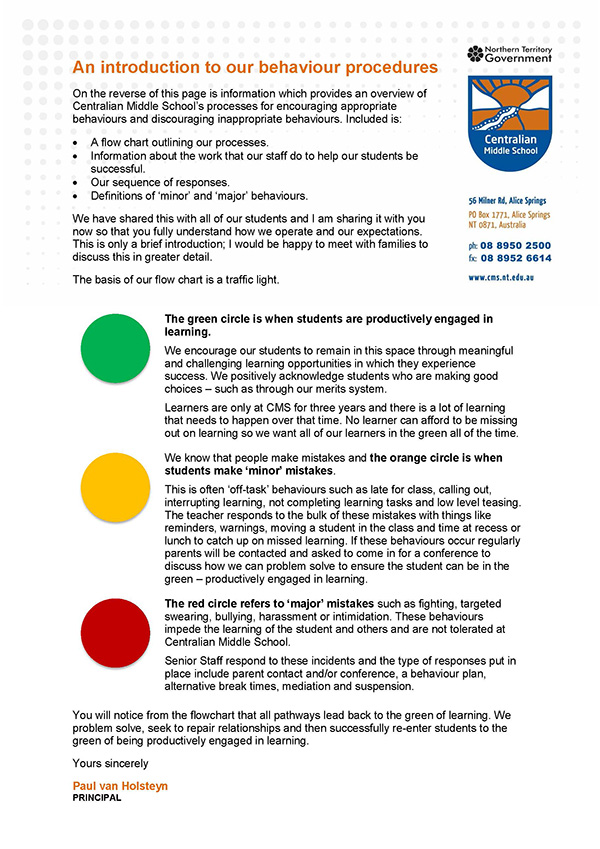 Paul Leggett Memorial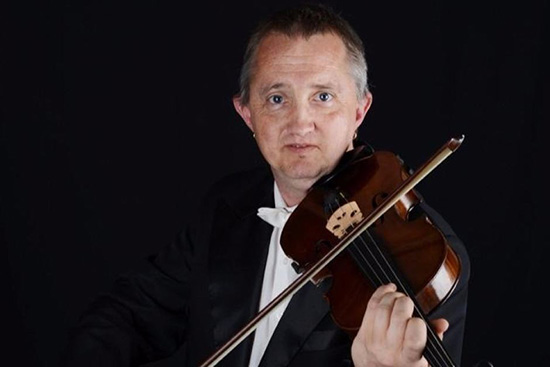 As you may be aware, Paul Leggett, one of our teachers, passed away on a school excursion at the end of last year. We held a special assembly on 1 March to remember and acknowledge the impact that Mr Leggett had on our school and on each of us individually. Some of the Year 10s from Centralian Senior College joined us for this event.
A number of people spoke and shared their memories and recollections of Mr Leggett. They talked about his love of life, his enthusiasm and the way that he always saw the positive side of a situation and helped others to see this.
Following this, we planted a plant in the garden outside the Music Centre.
This event had a significant impact on many people's lives in our community. We continue to have counselling support available for this or any other matter. If you would like your child to receive support please contact the school.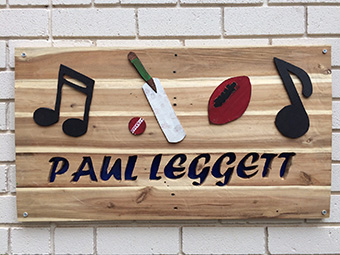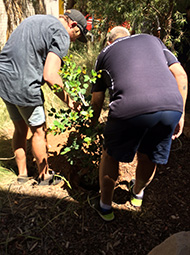 Staff Development Day
Staff spent Friday March 3rd learning about the benefits of Relationship-based learning strategies. We had a very productive day, thanks you to our facilitator,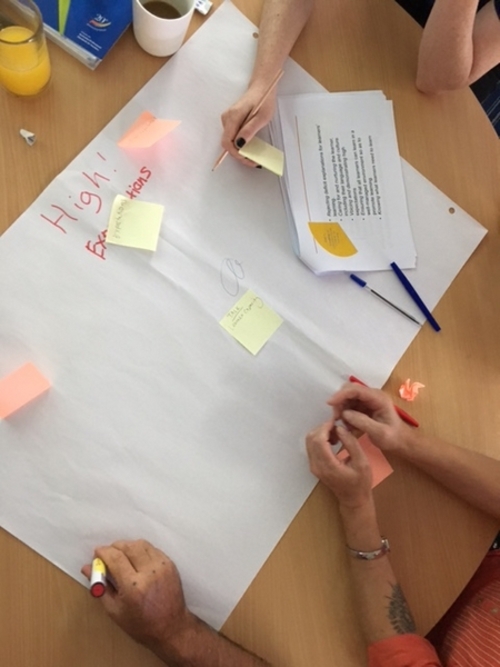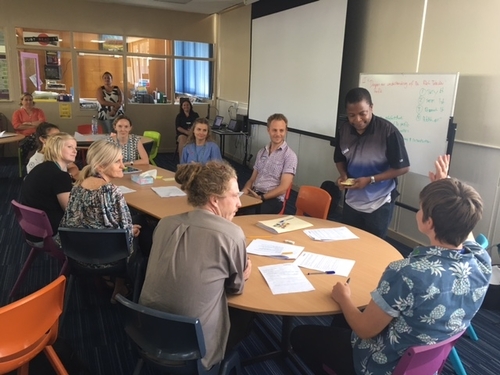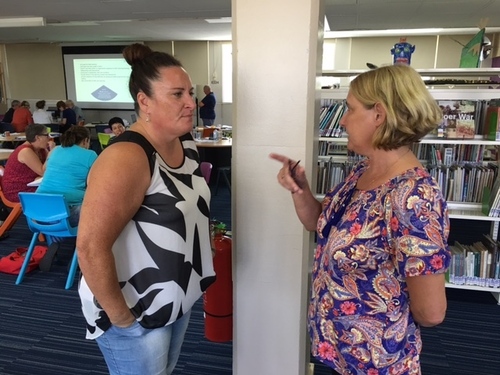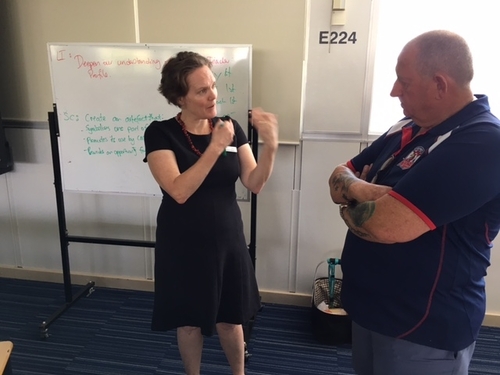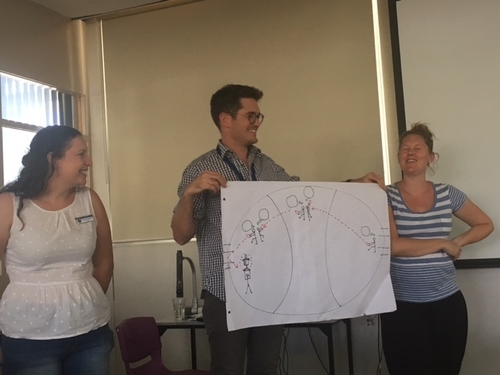 Immunisations
Immunisation consent forms were sent home to families in week 2, please return to school ASAP. If you need a replacement form, please contact Kathryn Howitt on ph: 89 502 513
https://nt.gov.au/wellbeing/healthy-living/immunisation/child-vaccinations
News from Clontarf
The CMS Clontarf academy has been bustling with activity so far this year. Last week we took each year level to KFC for an employment visit during our weekly contact time. The Boss of KFC Sam Edelman, was unbelievably generous with his time and resources. He took time out of his busy day to explain to the fellas the process behind acquiring work at KFC as well as giving them a hands on experience with breading chicken and making their own burgers.
Employment Visits are a huge part of what we do at Clontarf as we want every one of the fellas thinking about potential workplaces. This gives them a head start when considering a part time job while at school or once they've finished year 12. All the fellas had a great attitude and were willing to give everything a go. There were many keen lads who asked Sam for an application form at the completion of the visit. Glen Clarke's rendition of the viral video 'saltbae' was a highlight and Clontarf newcomer Kallym Philomac showed great work ethic and concentration while constructing his burger.
Overall it was a great 3 sessions with the guys and we hope with reinforced support and encouragement they will continue to look for employment opportunities in the near future.
Overall it was a great 3 sessions with the guys and we hope this positivity will support and encourage to look for employment opportunities in the near future.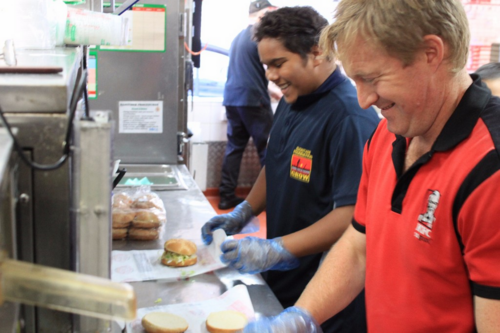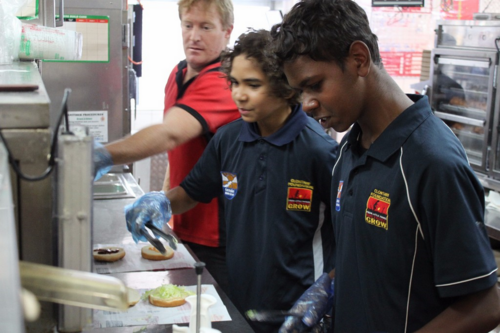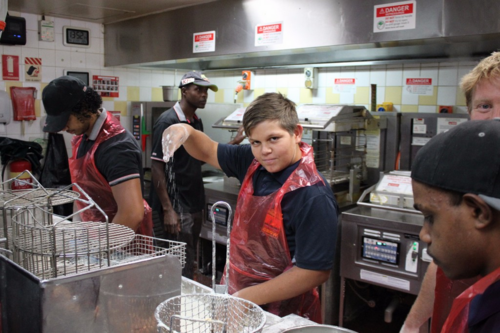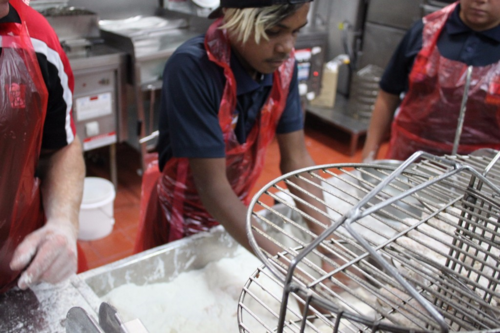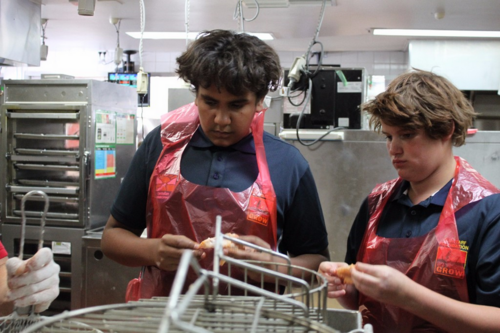 Uniforms
Please visit Student Access between 8 am – 8.30am or 3pm-3.30pm to buy uniforms. The Back to School Voucher expires on the 1st April 2016.
Year 7
Garden Elective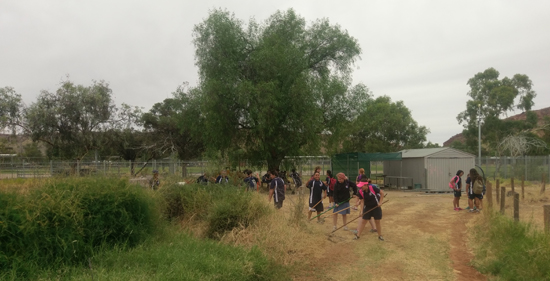 Some reminders
We need your support to ensure the school day runs smoothly:
All students have to be in full school uniform every day.
School starts at 8.30.
Students need to have books, pens and pencils to be prepared for learning. A stationery pack is available from Student Access.
Students are not to have mobile phones between 8.30 and 3.00. Students can drop them off at the office or keep them switched off on their person during the day. Please do not call or text your child during the day. If you need to urgently contact your child, please call the office.
Soft drinks and energy drinks are not appropriate drinks for at school. These will be removed from students.
Healthy drinks and food are available for purchase from the canteen on a daily basis.
Community News