31 March 2017
Newsletter Articles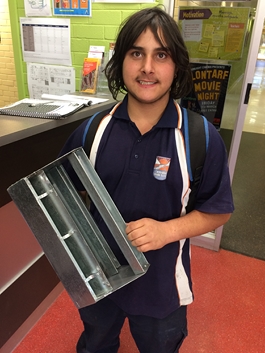 Son-J Padam working hard at VET
Important dates
31 March – Youth Week Health Expo
6.30pm 31 March – Clontarf Movie Night: 'Zootopia', Telegraph Station, all families welcome
7 April – Term 1 Progress Reports mailed home
1 April – Back to School Vouchers Expire
7 April – Last day of Term 1
10-14 - April School Holidays
14 April- Good Friday
17 April – Easter Monday
18 April – First Day of Term 2
From the Principal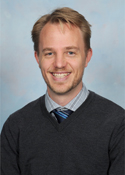 Paul Van Holsteyn
Its been another busy and productive few weeks at Centralian Middle School!
We have celebrated Harmony Day and acknowledged the National Day of Action Against Bullying and Violence. Our Year 9 students have completed their first one week intensive VET experience at Charles Darwin University. Our Polly Farmer Follow the Dream and Maths and Science Centre of Excellence programs held their Compact Signing ceremonies and dinner this week. This was an opportunity for students and families to celebrate the learning that has already occurred this year and to affirm their commitment to the program. On top of this, the Follow the Dream students had an engaging visit to Bellette Media. Our Clontarf students have enjoyed a number of visits to local workplaces to learn about employment opportunities as well as a leadership development camp to Redbank Gorge. There is information about each of these events later in the newsletter.
Today we held our Youth Week Health Expo. This involved 20 Alice Springs health and wellbeing organisations coming in to the school and holding a stall with information and give-aways for our students. The purpose of doing so is to help connect our young people with some of the organisations in our community that they may wish to access now or in the future. As well as our students accessing the expo, we had 200 Year 5 and 6 students join us from the primary schools in town. Unfortunately we don't have photos in this newsletter because it has just happened!
We have had to farewell one of our teachers. Ms Leah Carroll, a Year 9 English and Humanities teacher, has taken up a new role. Ms Carly Phillips has joined the Year 9 team. Ms Phillips is an experienced English and Humanities teacher. She has previously worked at CMS but joins us now from St Phillips. Please join me in making her feel welcome.
We are mailing home Term 1 Progress Reports next Friday. (Please ensure we have your correct mailing address.) These reports are a one page document that aims to provide you with some feedback on how your young person has started the year. We rate effort and achievement in each subject area on a rating scale of Excellent to Needs Improvement. Along with the reports, we will be providing the contact details of all of the staff so that if you choose you can get in touch with individual teachers to discuss how your young person is going and what needs to happen to sustain or improve their efforts.
Our Term 1 Progress Reports are not comprehensive A to E reports. We send A to E reports home at the end of Semester 1 and Semester 2. We will also be holding formal Learning Conferences (or three-way interviews) at the end of Semester 1, although we encourage you to contact teachers at any time. We know that students do better when home and school work closely together.
We will be launching our Facebook page today. Facebook is a valuable way of being able to keep our community informed about the many rich opportunities and experiences that are available at CMS. Head over to the page to 'like' it so that our posts come up on your feed.
In our last newsletter we included our Terms of Engagement for Facebook. These explain how we operate the page and how we expect others to interact with the page and are on our page under the 'About' tab. Essentially, we expect people to engage positively with our page and content that is posted. We will not tolerate any harassment, inappropriate language, inappropriate sharing of others' personal information or spam, and posts that breach these Terms of Engagement will be taken down and users potentially barred from the page. Our Terms of Engagement also explain that Facebook is not an appropriate medium to express or resolve concerns that you may have. If you have concerns you need to contact the school directly so that we can work together to resolve those concerns.
In our last newsletter we also provided families with the opportunity to 'opt out' of Facebook – that is, to withdraw consent for us to post an image of their young person. If you would still like to opt out, please contact our office.
As you know, the government provides a $150 Back to School payment for all students. This money needs to be spent or allocated by the end of Term 1 (next Friday 7 April) otherwise it is returned to the government. If you have not used your full allocation, please contact the school. The funds can be used to purchase stationery, uniforms or allocated towards camps and excursions that will occur later in the year.
This is our last newsletter for the term. We hope that you stay safe and enjoy your one week break as a family and that students return refreshed and ready to take on the challenges of Term 2. School resumes on Tuesday 18th April. (The Monday is a public holiday - Easter Monday.)
Warm regards
Paul van Holsteyn
Year 9 VET Program
All the Year 9 students have engaged in Vocational Education and Training at Charles Darwin University this week. They are learning about a variety of professional industries that may help guide their careers or assist in getting part time work outside of school. Students have worked on one skill set for the week, from a list including nursery assistant, landscape assistant, metal fabrication, car tire assistant, professional cooking assistant, business assistant, meat and butchers assistant and car detailing assistant. This is the first of four one-week intensive programs that our Year 9s will complete this year. They will investigate a different skill set in later weeks.
The students should be proud of the hard work and opportunities they have created this week.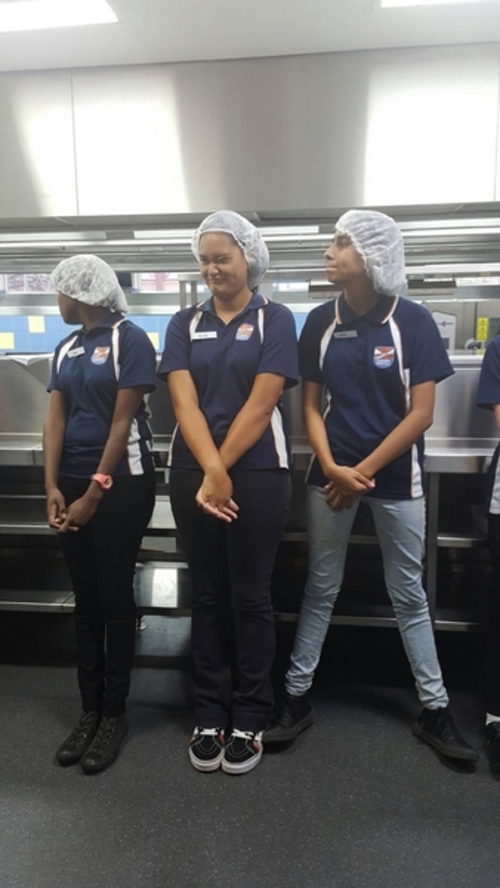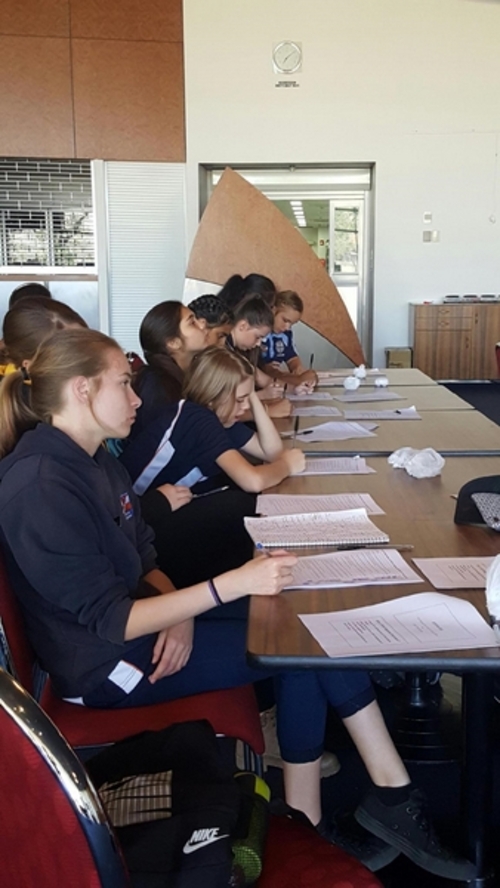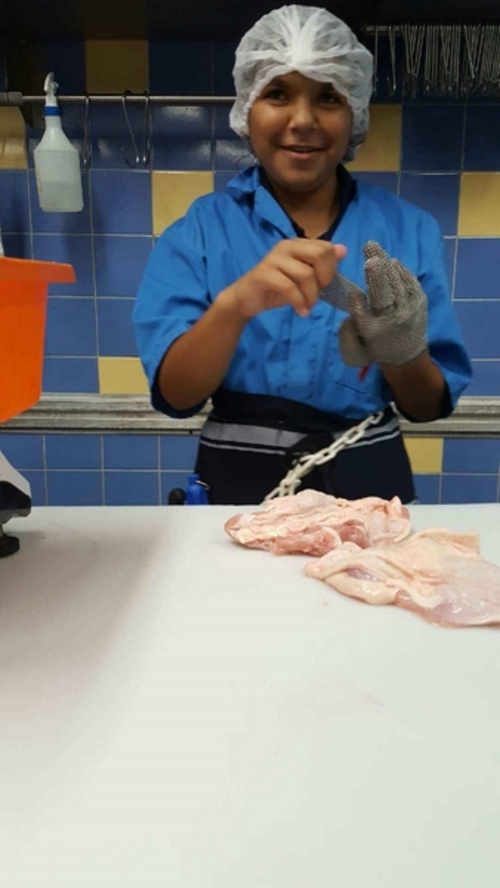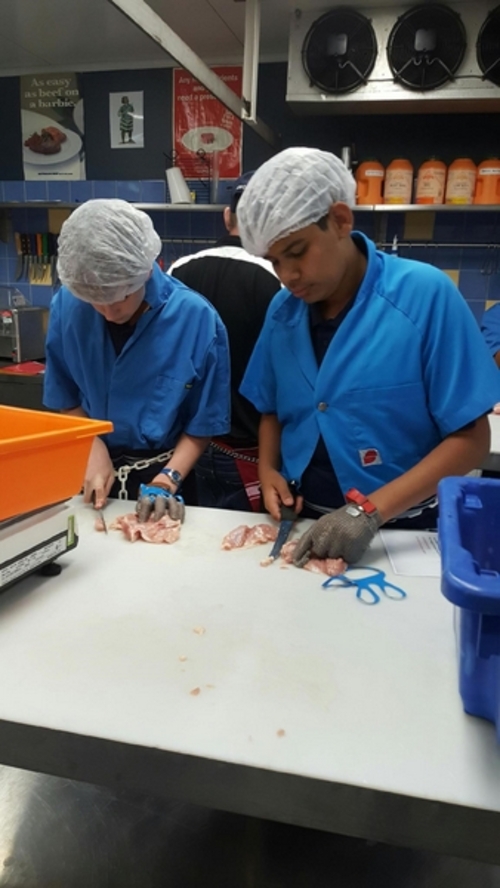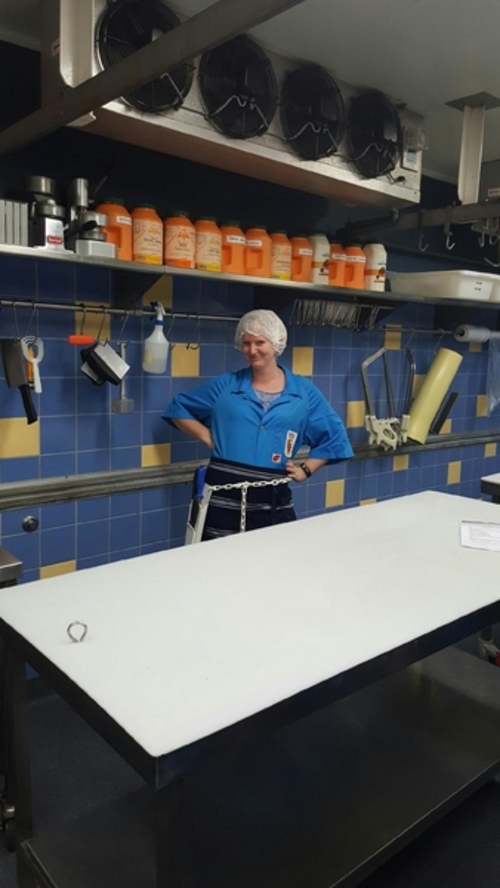 Merit Cards
Congratulations to the following students for completing 5 merit cards:
Portia Strawbridge
Jim Sgarbossa
Selina Balzer
Ariki Lowe
Harmony Day
We celebrated Harmony Day in Week 8 here at CMS and the National Day of Action Against Bullying and Violence in Week 7.
For Harmony Day, students and staff decorated a paper hand with things that reflected their identity. On the hand students represented things that are important to them in their lives, from cultural identity connected with where they are from, who they are in their families, what they enjoy or value. Through this we hoped to give our students a space to be creative and construct and express their identity in any way they wish.
We held a special assembly with this year's Harmony Day theme of 'Everyone Belongs' where students wore a piece of orange material to symbolise connection with the Australia wide Harmony day theme. Students received awards for displaying such values amongst their peers. Our assembly was concluded with a performance by the Year 7, 8 and 9 dance group.
You might have seen this covered in the Advocate – they published an article about our Harmony Day events. You also might have heard Mr Van speak on ABC Radio as a part of the National Day of Action Against Bullying. If you missed him, you can listen to the clip here.
https://soundcloud.com/user-373418138/20170315-abc-alice-springs-paul-van-holsteyn-bullying-1
Harmony Day Award Winners:
7.1 – Brooke Campbell for helping everyone.
7.2 - Alyssa Briscoe because she is willing to help anyone. Her kind and quiet nature makes her a welcoming student to all.
7.3 - Kianah Quinn for caring about others and assisting her peers when they were in trouble
7.4 - Kyendrah Dodd is an excellent worker who is willing to share her knowledge and resources with others.
7.5 – Cassius Laughton-Hill and Abraham Lennie for accepting all students in class as equal.
8.2 - May Polak for being a truly kind individual willing to help anyone
8.3 – Tusiga Salei for caring support towards her class mates
8.4 - Paniny Knight for always being supportive of her classmates and encouraging them to learn.
8.5 – Monica Ellis really values harmony, she will even forgive those students that tease or bully her. She is someone who always reaches out and is friendly with everyone.
9.1 – Jacquita Selmes for always assisting others in class
9.2 – Delia-Jade Seely for showing great care and consideration for the wellbeing of a classmate
9.3 – Sean Xiao for being a leader and helping others
9.4 Anastacia Kapeli is welcoming to all students, and extremely helpful to those around her.
9.5 Lance Norman is a thoughtful student who consistently thinks of others.
Clontarf Academy:
Glenn Clarke is always friendly and inclusive around the Academy. He is fair and polite with all students and makes the Clontarf Academy a better place to be around.
Girls Academy:
Year 7: Brooke Campbell for her generous and inclusive nature in Centralian Girls Academy
Year 8: Jemma Morick for her generous and inclusive nature in Centralian Girls Academy
Year 9: Shania Presley-Cole for her generous and inclusive nature in Centralian Girls Academy
Assistant Principal Awards:
Stephen Hoare
Declan Miller
Sean Xiao
For being active bystanders and promoting peace at Centralian Middle School.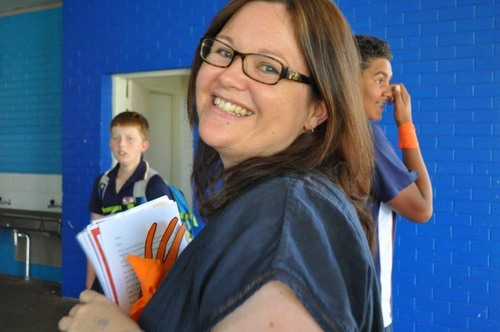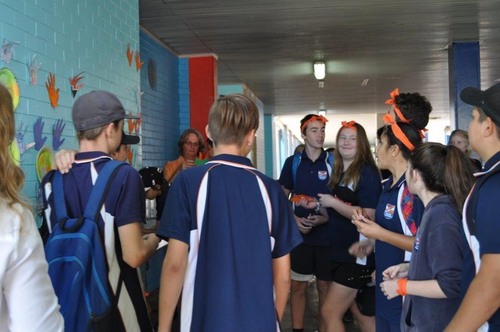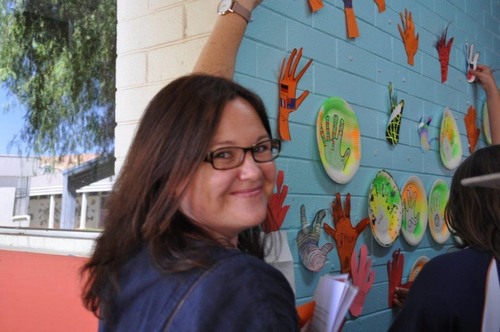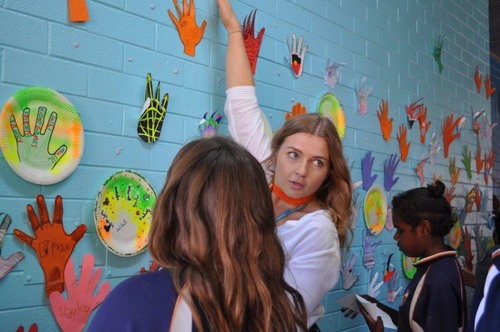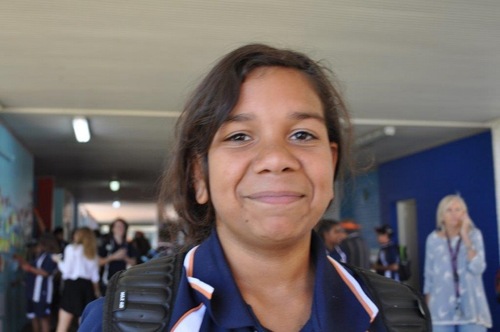 Clontarf Movie Night
On Friday the 31st of March, Clontarf are hosting a Moonlight Cinema at the Telegraph Station. We are showing the family movie Zootopia and we would like to invite everyone in the CMS community. We thought it would be a relaxing evening that would be nice for all of the family. Entry is free with a BBQ available for purchase from 6:30pm. The movie should begin about 7:00pm, so bring down your picnic blanket and settle in for a beautiful evening under the Central Australian night sky!!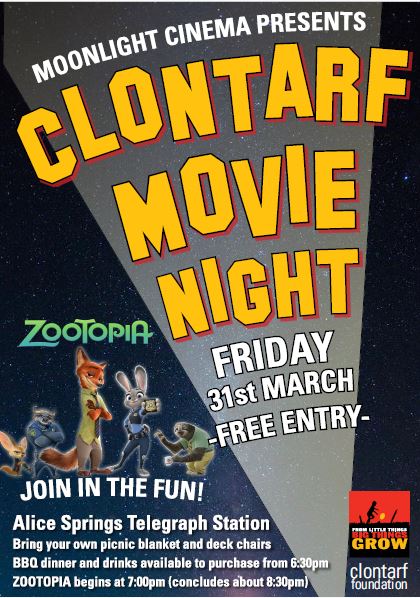 Year 7 Update
Business Expo
The Year 7 students will be hosting a mock businesses expo from work that they have created in Humanities. These are group displays and the end products will be amazing. Parents and friends are welcome to come and view the business displays at recess time on the Thursday 6th April 10:25 am until 10:50am. This event will be held in the Year 7 Area.
The Year 7s would like to thank the following businesses:
Marlie from Afghan Traders
Heaven Haven from The Flight Centre
Marlie and Heaven kindly came in to speak to the Year 7 cohort about owning a business in Alice Springs. We are truly thankful for sharing your knowledge with us!
7.5 Update
As part of 7.5 learning in History students were learning about the historical landmarks in Alice Springs by visiting some of these places. The students enjoyed going out on these Friday outings. Thank you to Miss Nola for driving the bus to take us to these places! See if you can guess some of the places we have visited.
Comments from the students:
Jayden - It was the first time I went to the Telegraph Station
Blake - I like seeing people driving around on top Anzac Hill
Cliffy - I like going to the Information Centre
7.5 is running a Easter Raffle to raise funds to help purchase classroom resources, please support 7.5 by buying a ticket to win delicious Easter Eggs!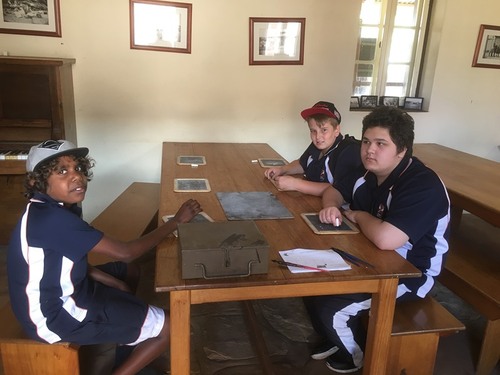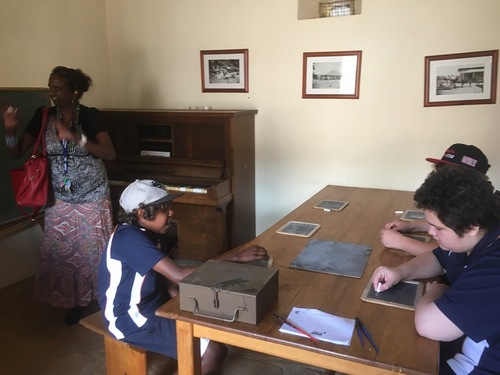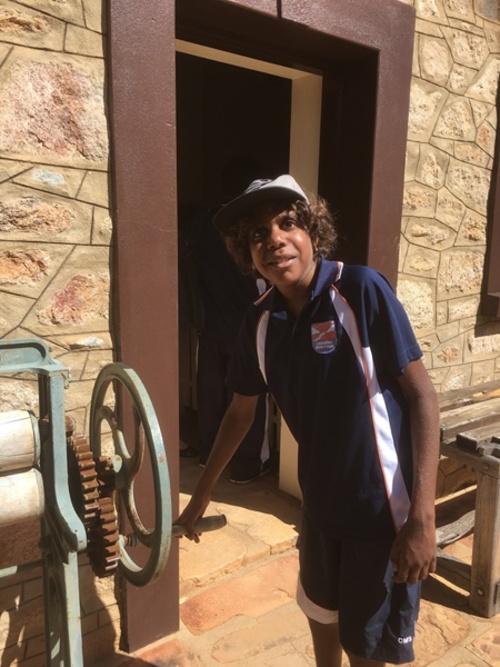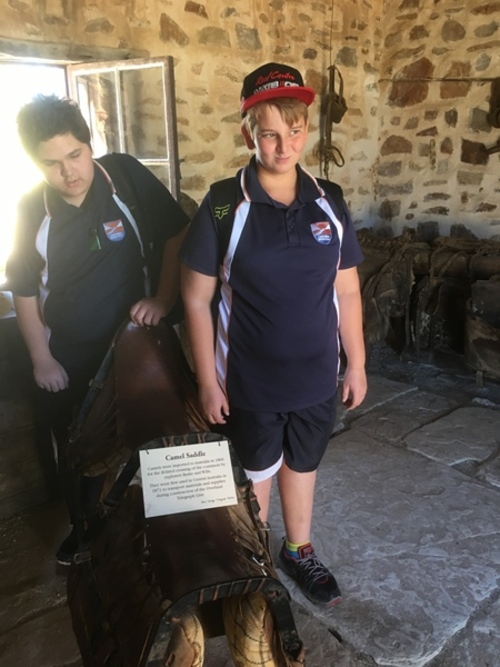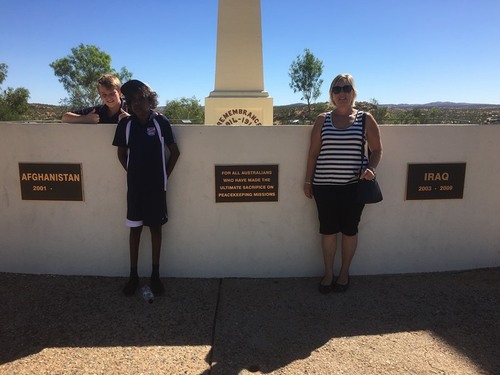 Year 8 Update
Assessments due 31 March
Please be reminded that the final English and Humanities assessment items for Year 8 students were due today. If any student and parent has concerns about this, please contact Mr Pasi.
English: Letter to the Editor
HASS: The Black Death
All Year 8 students are currently working towards in proving time management. There has also been many conversations with students around the subject of resilience.
Positive Words in Year 8.4
This week Year 8 students have taken steps towards creating a more positive classroom environment. Students are sharing appreciation posts, which are placed into their personalised envelopes. Students welcomed this idea with open arms and took on a very respectful attitude, while completing the task. A wonderful end to a great Term 1!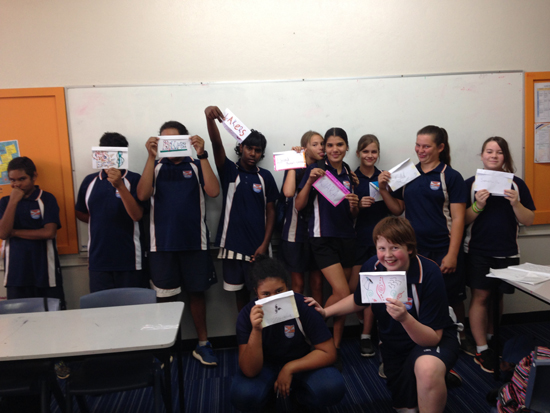 Instrumental Program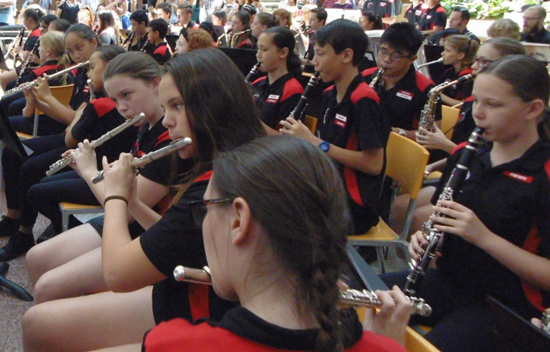 Make music a part of your child's life with the Northern Territory Music School (NTMS). Students receive weekly instrumental instruction free of charge! The annual registration fee is just $50.00.
Only students attending NT Government schools have access to the NTMS program. Lessons are offered from Year 5 upwards. Year 4's will be accepted once Year 5 and 6 students are placed. Our instrumental program includes flute, clarinet saxophone, trumpet, trombone, guitar and percussion.
Brochures can be picked up at your school's front office or visit our webpage below, click on the 'Enrolment Form' and sign your child up online. It's that simple.
If you have any questions, please contact the friendly staff at our Darwin office on 08 8963 5550 or nt.musicschool@ntschools.net. The NT Music School's vision is, "Everyone Can Play".
News from Clontarf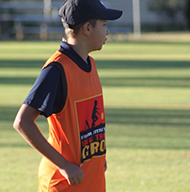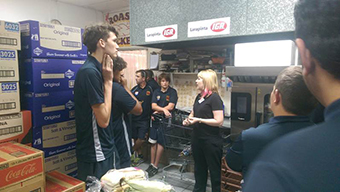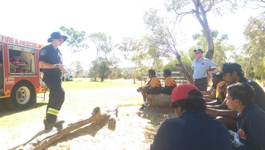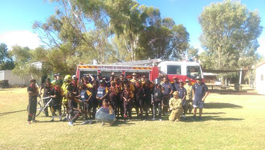 20 fellas get out of bed early for morning training last week, Brentley Austin was the trainer of the week, he worked hard in practice drills and then put his skills to perfect use during a scratch match. Unfortunately he wore a football to the nose when he tried to smother the ball! But this showed his determination and application. Nice work Brentley!
Continuing this term's contact time theme of 'Education & Employment', we have been taking our fellas around town to talk with employers. Last Friday our Year 9s went to Larapinta IGA. We saw the back end of the business and learned about the types of work available to young people in Alice Springs. Levi Thomas showed great interest and he could be serving you in the future!
On Monday and Tuesday our Year 8s and Year 7s went to our local Sportspower. The owners, Anton and Janine, spoke to the fellas about the importance of customer service skills. We all learned about the huge costs of buying the gear from suppliers and the wages being paid.
Finally, our Year 9s went to Yirara College for a Pathways Expo in Week 8. The fellas interacted with the AFP, Norforce and NT Fire & Rescue. They learned about the importance of education and training for all these employers. Hopefully our fellas think a lot about casual, part time and full time work. And we see them pick up jobs in town during the coming months and years!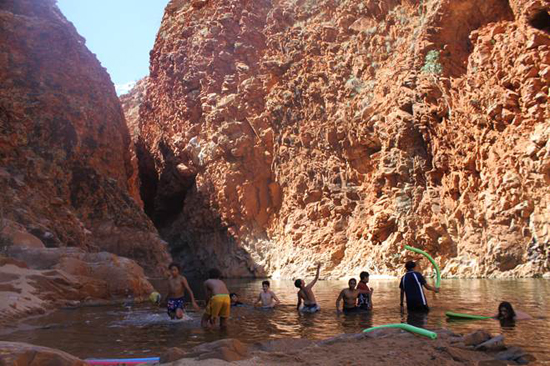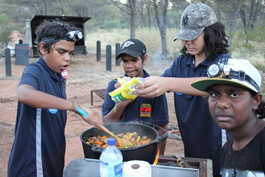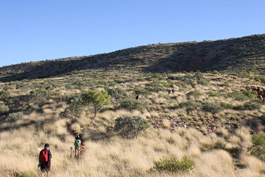 Last week, 11 Year 8 fellas braved the heat for a camp out to Redbank Gorge. The camp was designed to foster a sense of teamwork amongst the fellas, and to try and develop some leadership skills within the group. It was also important to beat the heat! So after setting up camp at Redbank, we hiked 3km into the gorge for a swim. Back at camp, everyone lent a hand as we cooked dinner and lit a fire. We spoke of the importance of contributing to the benefit of everyone.
After a good night's sleep in the swags, the fellas were up early for a 6km hike to Mt Sonder Lookout. We shared the load and carried breakfast so we could enjoy the view as we ate. It was extremely pleasing to see Elijah Doolan and Chris-Daniel Forrester proudly completing the hike.
The camp finished with a swim and lunch at Ormiston Gorge. We hope that the efforts we saw on camp are translated into school, certainly this was an important message we communicated to the fellas. If you get a chance, ask any of Bronson Bathern, Peter Braedon, Caleb Broome, Elijah Doolan, Chris-Daniel Forrester, Luke Foster, Ian McCormack, Jeremy McPherson, Kaleb Satour, Junior Wallace, or Rohan Watts about their experience.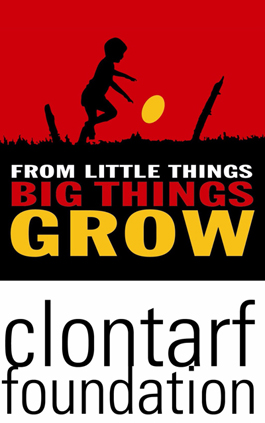 Visit to Bellette Media was a blast!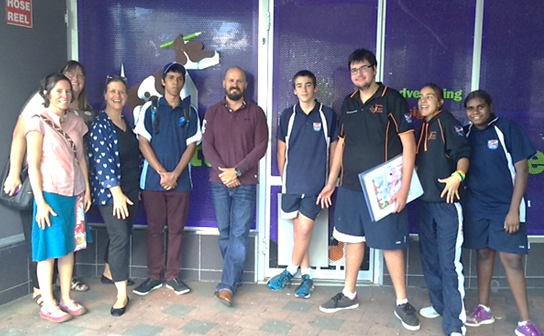 'Follow the Dream' Polly Farmer students visited the local media company, Bellette Media recently to find out about career pathways in media as well as gain an understanding of the types of work and scope of projects within the industry. Students had the opportunity to talk to a coder, graphic designer, social media strategist, project manager, filmmaker and animator as they demonstrated their work. Brad the Director told us how much the industry has changed with the ongoing uptake of social media and new technologies.
Surrounded by creatives the Polly Farmer students took the opportunity to pitch their innovative science and adventure graphic novel 'Mixed Feelings' to the designer/ illustrator and project manager for feedback. All comments were positive, encouraging and achievable.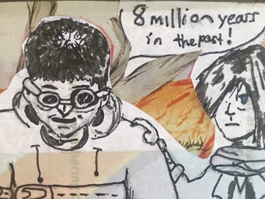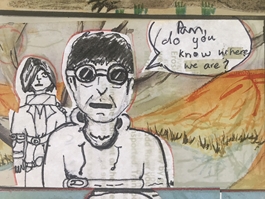 Uniforms
Back to School Voucher expires on the 7th April 2017.
Please visit Student Access between 8 am – 8.30am or 3pm-3.30pm to buy uniforms.
Facebook
We are relaunching our Facebook page very soon. Head on over to 'like' it to keep in touch with school news, highlights and achievements of our wonderful students. We encourage people to like and share our posts. Please read the terms of engagement before posting comments.
https://www.facebook.com/CentMS/
Some reminders
We need your support to ensure the school day runs smoothly:
All students have to be in full school uniform every day.
School starts at 8.30.
Students need to have books, pens and pencils to be prepared for learning. A stationery pack is available from Student Access.
Students are not to have mobile phones between 8.30 and 3.00. Students can drop them off at the office or keep them switched off on their person during the day. Please do not call or text your child during the day. If you need to urgently contact your child, please call the office.
Soft drinks and energy drinks are not appropriate drinks for at school. These will be removed from students.
Healthy drinks and food are available for purchase from the canteen on a daily basis.
Community News