9 June 2017
Newsletter Articles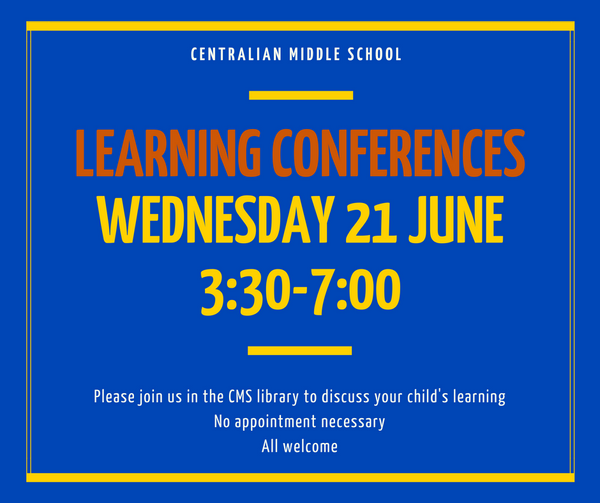 Important dates
12 June – Queens Birthday Public Holiday
15 June – School Council Meeting
13-16 June – Year 9 VET program
17 June – 9.00am-12.00pm Chalk and Talk Cafe
21 June – 3.30-7.00pm Learning conferences, reports provided
23 June – Last day of Term 2
From the Principal
We have had a fantastic two weeks with our Athletics Day last week being a highlight of the term so far. It was the closest carnival we have ever had, with only 22 points separating the first and last house. (That is the same as 3 first places or 22 participations.) Water took the day and the House Captains proudly held aloft the house shield in yesterday's assembly. Today we have approximately 40 students representing the school at Interschool Athletics and we are sure that they are challenging themselves to do their best and represent the school proudly.
Teachers have been working hard over the last few weeks to develop end of Semester Progress Reports for families. These reports will form the basis of the conversation at our Learning Conferences which will be held from 3.30-7.00pm on Wednesday 21st June. Please arrange to attend our Learning Conferences. They are a tremendously important opportunity for you to meet with your child and their teacher to discuss their learning achievements over Semester 1 and plan learning goals for Semester 2. You don't need to book an appointment – just turn up. Semester 1 Reports will be available to pick-up in this session. Reports that are not picked up will be posted home after the Learning Conferences.
Nominations are now open for the 2017 Teacher Excellence Awards. These awards are an opportunity to recognise the excellent work that our teachers, support staff and leaders undertake day in day out to help our students be the best that they can be. You can make a nomination below. It only takes 5 minutes!
http://web.ntschools.net/w/awards/teachingexcellenceawards/Pages/Nominations-Form.aspx
Next Saturday (17/6) from 9am-12pm we are holding our first Chalk and Talk Café for the year. This is a great opportunity for families and community members to come together at school and enjoy breakfast or morning tea. It is also a fundraiser for our Year 9 interstate camp.
Many families will be camping out this weekend watching the Finke Race. Yesterday we had Regina Sellar and Axel Greening visit the school with an ambulance and Finke buggy to talk to us about safety. Please make sure that you look after yourselves, your family and the other people out there while you are enjoying yourself! And if your car ends up dirty, we are running a car wash on Monday at school from 10-2 as a fundraiser for our Year 9 Camp.
Warm regards
Paul van Holsteyn
Athletics Carnival
On Friday 2nd of June all CMS students participated in the annual Athletics Carnival held at Head Street oval. The day was packed with events and school spirit! It was great to see so many students participate and support each other. The student leadership students did an amazing job of feeding the whole school while raising money for their upcoming enrichment programs.
Stay tuned for age group champions and the winning house.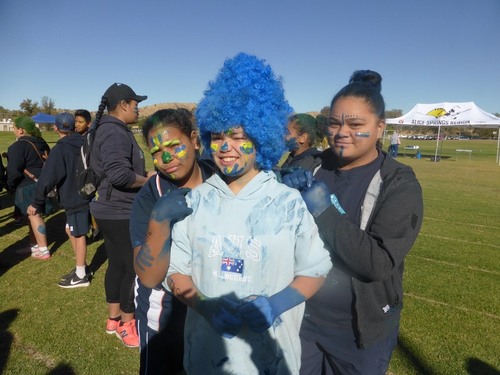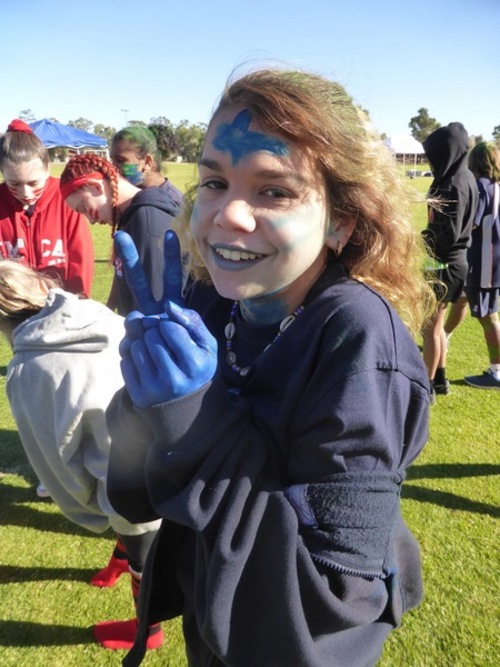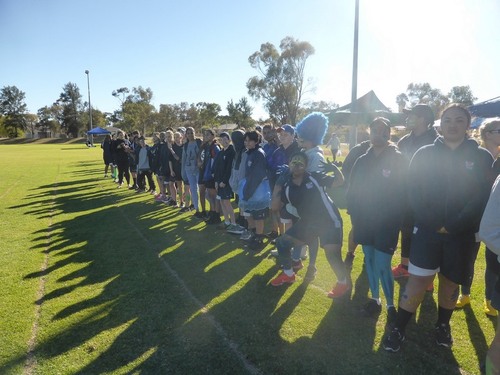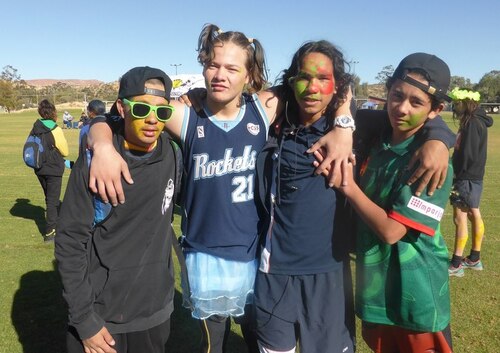 Teaching in the Territory – Award Nominations Open
Nominations are open for the annual Teaching in the Territory Excellence Awards. The awards recognise the outstanding achievements of principals, teachers, and support staff in Northern Territory Government schools.
Email enquiries: TeacherAwards@nt.gov.au
This is a great way of acknowledging the work of our educators.
http://web.ntschools.net/w/awards/teachingexcellenceawards/Pages/Nominations-Form.aspx
Year 7 Update
Last week our outstanding year 7 students were given free tickets to the AFL to acknowledge their ongoing dedication to their studies. We would like to thank Flight Centre, Alice Springs for donating the tickets!
Well done everyone!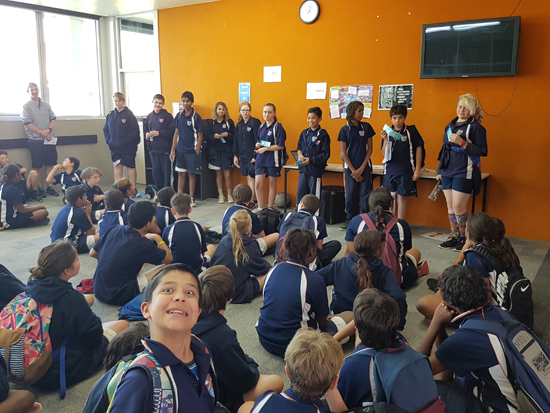 Teamwork, Persistence, Creativity
Pastoral Care in 8.1 was a lively place to be, students spent the lesson creating towers from marshmallows and spaghetti! The challenge set was to create the largest and sturdiest tower using limited resources. Students had a ball building their teamwork, persistence and creativity.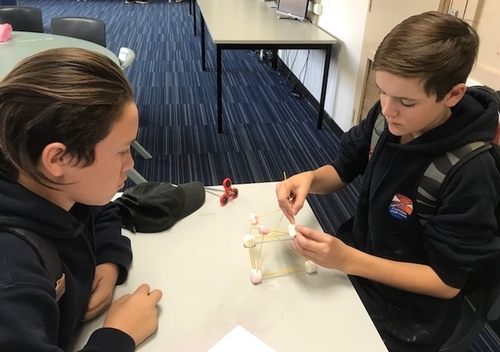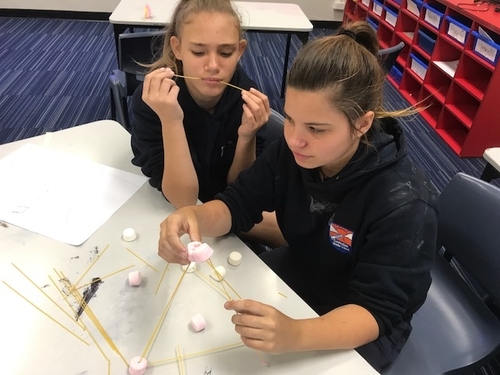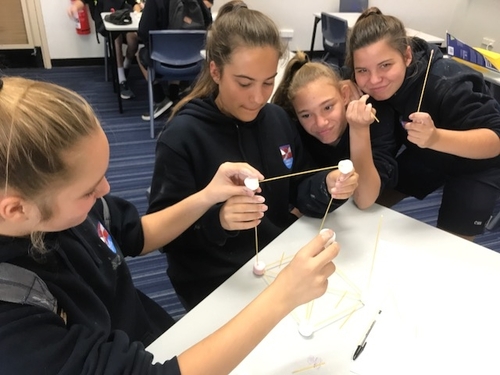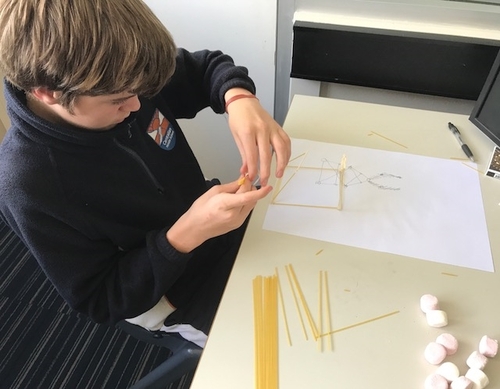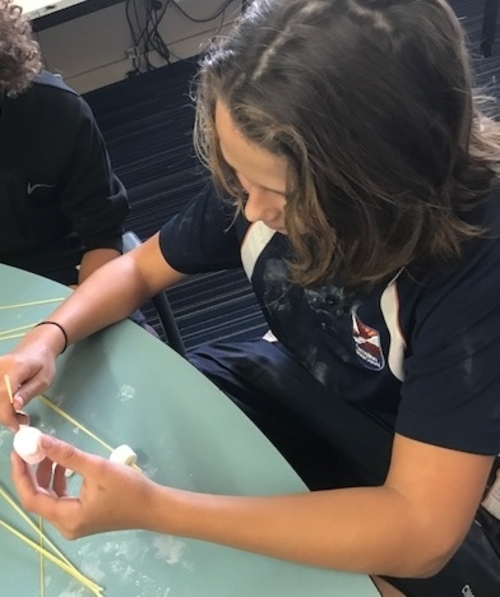 Year 9 Update
Chalk and Talk Café 17th of June
Please bring your friends and family along to the upcoming Chalk and Talk Café Fundraiser on Saturday 17th of June from 9am -12noon at the CMS canteen. The café will be serving egg and bacon rolls, barista coffee and a huge variety of homemade cakes. All money raised will go towards Year 9 Camp, so please spread the word and join us for a bite to eat and show support to our Year 9 students.
Car Wash- Monday 12th June
The Year 9 students are running a car wash to raise money for the upcoming camp, bring down your car, 4x4, caravan, bus, truck or anything on wheels!
Polly Farmer- Follow the Dream Program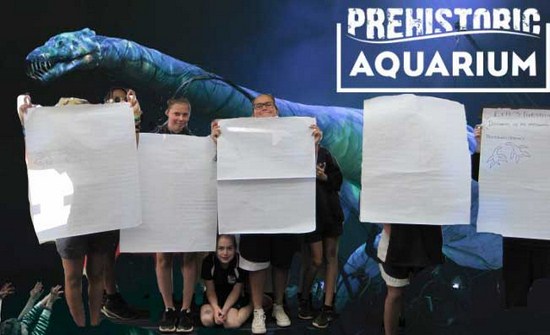 Follow the Dream students dived into the action of a prehistoric aquatic world when they attended the Erth's Prehistoric Aquarium theatre performance at Araluen Theatrette.
After they swam up close to a number of ancient marine retiles students worked as science journalists to capture what they are learnt about this extinct underwater universe. Primeval swimwear was not required!
Watch out for the Follow the Dream student science column in the next newsletter.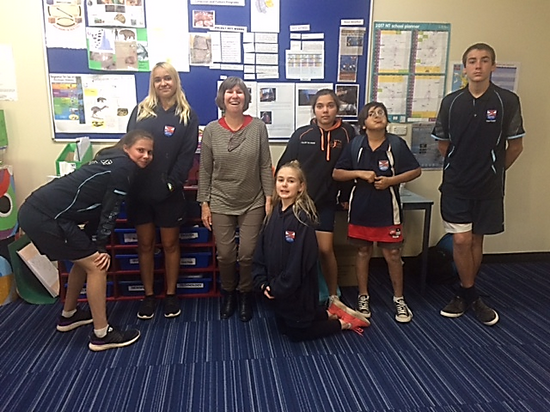 Taking the ouch out of public speaking
In preparation for the student hosted 10th Birthday celebration of Polly Farmer Programs in Alice Springs Follow the Dream students are making incredible steps in becoming strong and confident public speakers.
Ruth Jones, Toast Master ran a number of challenging and enjoyable public speaking sessions where all students learnt valuable public speaking skills in order to stand up and give a short speech.
News from Clontarf
Year 9 fellas in Mr Talbot's class recently produced some really impressive work. We have proudly displayed everything in our room under our 'Education' pillar. The work looks great hanging up in the Academy room and will hopefully be a good source of role modelling for the other lads we have coming through the room each day. We welcome everyone to come and take a look, well done fellas.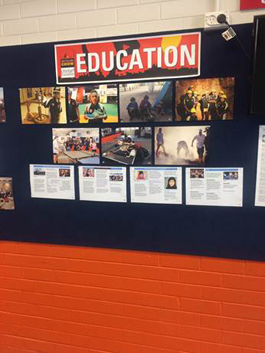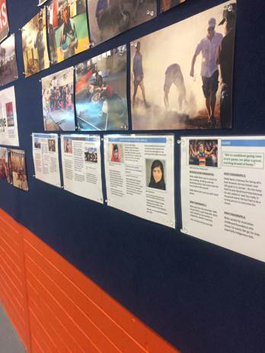 We've kicked off last week in in brilliant fashion with an excellent training sessions, followed up by a feast of bacon and egg rolls, cooked to perfection by Quinny, Mallee and Declan. It was great to see so many of the lads up and eager to get into it on such a freezing morning. We will continue our work on the billy karts for next week's derby out at Yirara, stay tuned for details!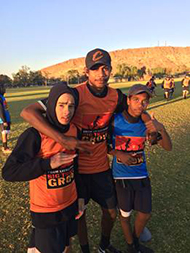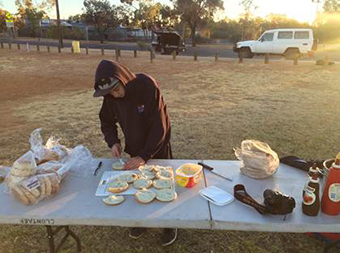 Facebook
We are now LIVE!
Head on over to 'like' it to keep in touch with school news, highlights and achievements of our wonderful students. We encourage people to like and share our posts.
Please read the terms of engagement before posting comments.
https://www.facebook.com/CentMS/
Some reminders
We need your support to ensure the school day runs smoothly:
All students have to be in full school uniform every day. This includes a CMS jumper. Students will be required to remove non-school jumpers. Students can wear a plain white or navy long sleave top under their school shirt
School starts at 8.30.
Students need to have books, pens and pencils to be prepared for learning. A stationery pack is available from Student Access.
Students are not to have mobile phones between 8.30 and 3.00. Students can drop them off at the office or keep them switched off on their person during the day. Please do not call or text your child during the day. If you need to urgently contact your child, please call the office.
Soft drinks and energy drinks are not appropriate drinks for at school. These will be removed from students.
Healthy drinks and food are available for purchase from the canteen on a daily basis.
Community Notice Board
School Holiday Program
http://www.youth.nt.gov.au/