23 June 2017
Newsletter Articles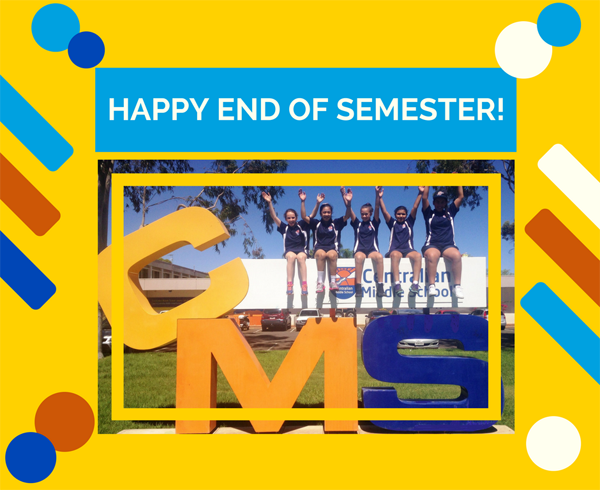 Important dates
23 June – Last day of Term 2
25th July – First Day of Term 3
27th July - School Council Meeting
7th August- Picnic Day Public Holiday
From the Principal
Dear families
Thanks to everyone who came to our Learning Conferences evening on Wednesday. We distributed reports there which then allowed families to have the detailed conversations about the student's learning and set goals for the second part of the year. If you didn't attend, your young person's report has been sent in the mail.
It has been a pleasure to read over student reports and to reflect on the achievements that our students have made over the semester. Sometimes we lose sight of how things were six months ago because change is incremental, and reports help to remind us of progress and achievement.
We are farewelling a number of staff today. Ms Sherri Bryers is returning to her permanent position in Darwin. Mr Dave Douglass is returning to family in Bendigo. Ms Annie Thompson is exploring her next pathway, possibly as a student again, and returning home to Ballarat. Ms Naomi Brennan is staying in Alice but exploring new career pathways. We are also farewelling Mr Hans Westermann and Mr Joe Breen temporarily – they are both accessing leave for Semester 2. These staff have made a tremendous contribution to our school and we wish them all the best with their next endeavours.
We have recruited new staff to fill all positions and I will introduce these staff in our first newsletter next term.
We have been having some difficulties with students coming late to the bus area after school because they are going to the shops. Some students have also missed the bus. The interchange is designed to work that all students are waiting to get on their bus at the same time and the movement between buses is very quick. If our students are not waiting in the bus area when the gates open, they slow the whole process and the buses leave late. From next semester, students will need to be in our bus waiting area before the gate opens to allow them on to buses. The gate from the school to the bus waiting area will close before the gate to the buses opens. This is typically between 15 and 20 minutes after school finishes. We will communicate this to students as well. If students miss the bus we will support them to ring you to come and pick them up.
We will also again be cracking down on non-uniform jumpers and tops. Students can wear a school jumper or a plain navy blue jumper with no logo. Students will be required to remove all other items and it will still be cold so I suggest you ensure your student has appropriate attire.
We now have a four week break from school. This will be the last time that we have a four week mid-year break; next year it will be a three week break and the additional week will move to between Terms 3 and 4 when we will have a two week break. We hope that you enjoy the increased time that you have together and that your young person has plenty of time to rest, play, take up a new hobby, possibly travel or whatever is in store. School resumes for students on Tuesday 25th July and everyone needs to be back on this day.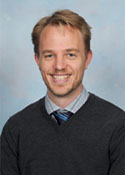 Warm regards
Paul van Holsteyn
Year 7 Update
Last week 7.5 went to the Rediscovery Centre & Envirobank as part of our Geography unit of work that we learnt this term. Students learnt about the different methods of recycling and the processes involved in operating a large scale recycling centre. Thanks to Elizabeth from Envirobank and Hayley from the Rediscovery Centre for showing the students their workplaces.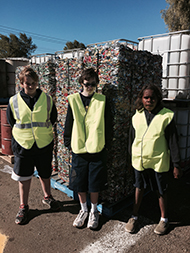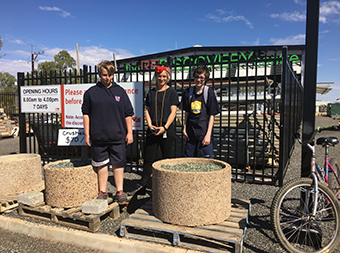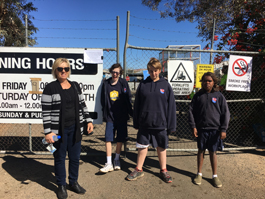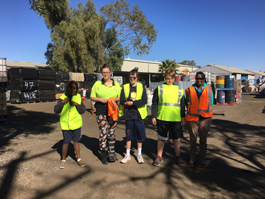 Year 8 Update
Thank you to the teachers, tutors and all the Year 8 students for your hard work during Semester 1. I would also like to say a big thank you to all Year 8 parents for working with the Year 8 staff. I cannot thank you enough for your support. As we look forward to the next semester, I look forward to our partnership.
On behalf of the Year 8 team, I would also like to salute the gallant efforts of two members of our team (Naomi Brennan and David Douglass) who are leaving. Your efforts have made a huge difference to the team.
Year 8 students are slowly evolving into a group of focused, respectful students who are a pleasure to work with. This is reflected by the number of full merit cards this semester. Some Year 8 students are participating in the Robotics Competitions. I would like to thank Ms McCord and Mr Ryan for making time to work with these students. From this, CMS could be on the way to producing the best Robotics Engineers in Australia!
I would like to encourage families to reflect on the students' results and help students reflect on their achievements. It is also an opportunity to look at how these results can be made better. I strongly believe that if we do not 'digest' and reflect on our performance this semester, we will fail to plan for next semester. Failure to plan is planning to fail.
We are making a few changes to our Year 8 classes. This is to make sure we have a good gender balance, spread abilities across the classes and create productive combinations which will increase the learning outcomes. The students affected by these changes have been informed. I have also sent letters to the affected students' parents/guardians. If you do not get a letter from me, it means your child is staying in their current class. I would also like to stress that as the Year 8 team we compose our classes not on the basis of friendship groups. We look at where we feel your child will get the best education that CMS can offer.
Once again I would like to thank the teachers, students, parents and school leadership for your support this semester.
"Education is the passport to the future, for tomorrow belongs to those who prepare for it today" (Malcom X)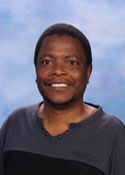 Warm regards
Wellington Pasi
News from Clontarf
Clontarf hosted the All Star Smash last week, it was a massive hit with the fellas!
The highlights were aplenty and it was great to see our special guests Sam Edelman (Manager of KFC) and Nicole Walsh (Advertisement Director of Yeperenye) have a hit and see check out the Academy Room.
It was a great comp and ultimately came down to a Grand Final Showdown between Rohan Watts and Tony Nguyen with Rohan ultimately coming out on top in an epic encounter. We are looking forward to the next All Star Smash and to see if Rohan can defend his crown or if a new champion will emerge.
Huge thanks the Stef Farr, Alex Ross, Damo Curtis and Bonnie Chapman for coming along as well, the fellas mentioned that it was good to see you in the room having a laugh with them.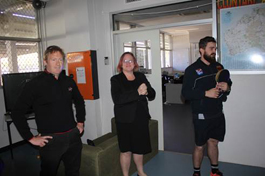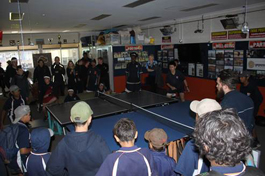 After a long term the Clontarf fellas were rewarded for all their hard work by going on a camp to Uluru!
Well done fellas on achieving good results this semester!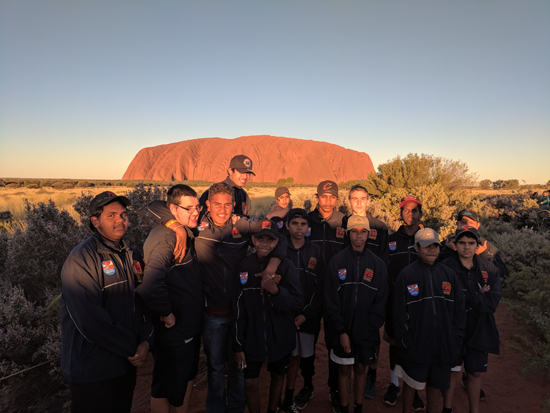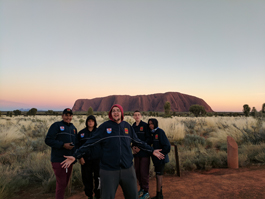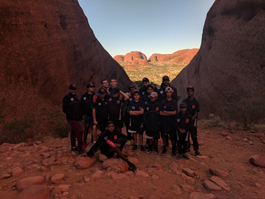 Robo Cup Junior Alice Springs
A selection of CMS students participated in the NT Junior Robo Cup. Our students excelled by winning the soccer and dance categories as well as coming third in the rescue category, well done everyone!
http://www.robocupjunior.org.au/NT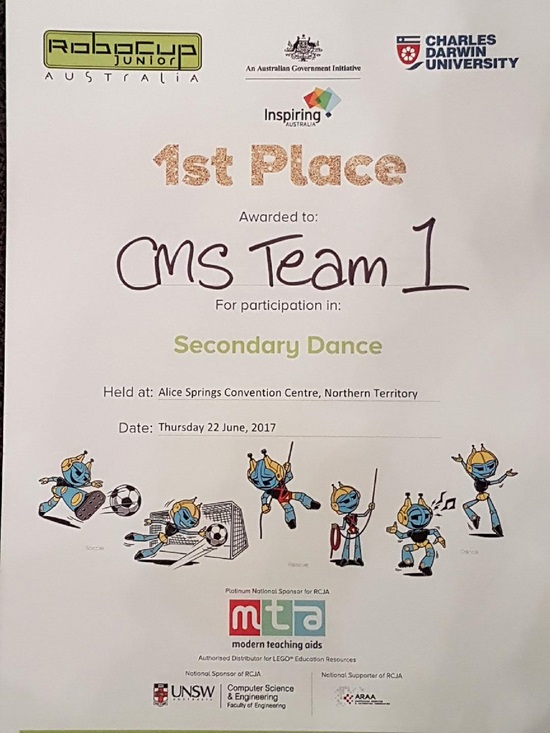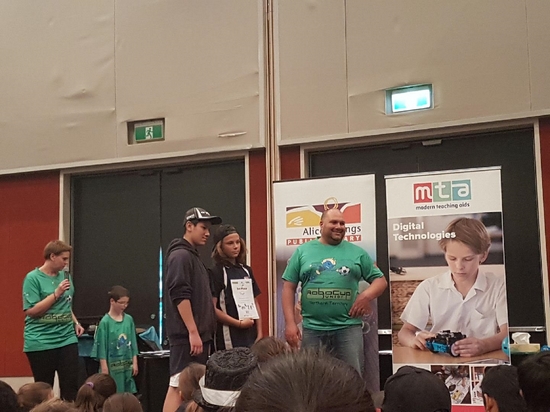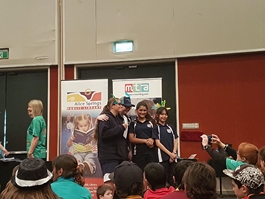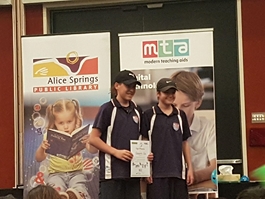 Congratulations!
Christa Ziem has been selected to represent the Northern Territory in Netball! Congratulations Christa, we look forward to hearing all about your adventures!
Transition to Senior College
Our students have been visiting the Senior College to get a glimpse into life beyond Middle School. The Girls Academy accommodated our female students and gave them a sneak peek into some of the interesting activities they get up to.
Thanks to Year 12's, Briar Roach and Kiara Russell for assisting with the school tours and Centralian Senior College.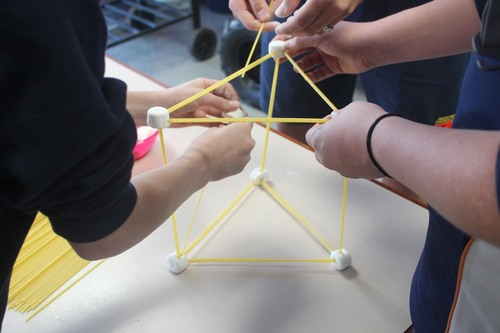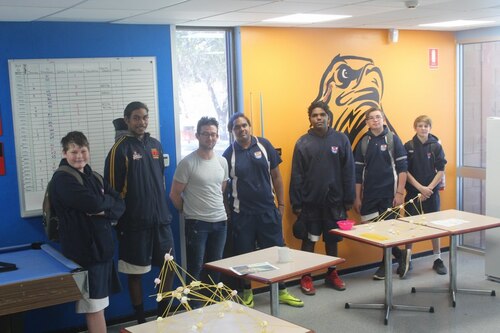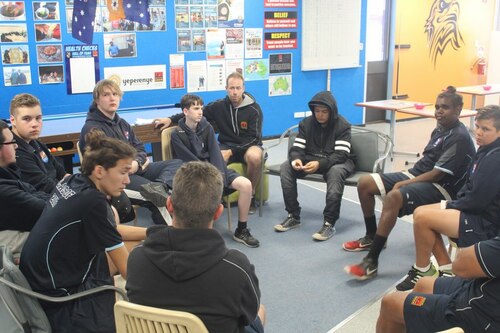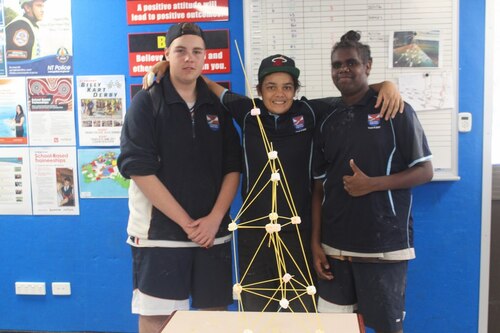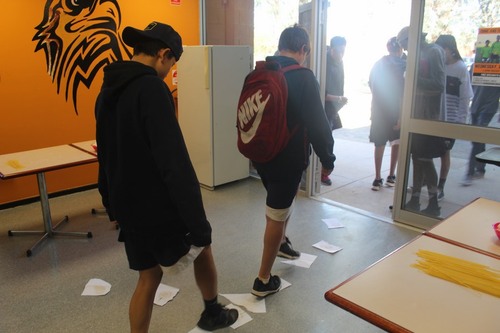 Facebook
We are now LIVE!
Head on over to 'like' it to keep in touch with school news, highlights and achievements of our wonderful students. We encourage people to like and share our posts.
Please read the terms of engagement before posting comments.
https://www.facebook.com/CentMS/
Some reminders
We need your support to ensure the school day runs smoothly:
All students have to be in full school uniform every day. This includes a CMS jumper. Students will be required to remove non-school jumpers. Students can wear a plain white or navy long sleave top under their school shirt
School starts at 8.30.
Students need to have books, pens and pencils to be prepared for learning. A stationery pack is available from Student Access.
Students are not to have mobile phones between 8.30 and 3.00. Students can drop them off at the office or keep them switched off on their person during the day. Please do not call or text your child during the day. If you need to urgently contact your child, please call the office.
Soft drinks and energy drinks are not appropriate drinks for at school. These will be removed from students.
Healthy drinks and food are available for purchase from the canteen on a daily basis.
Community Notice Board
School Holiday Programs
http://www.youth.nt.gov.au/