20 October 2017
Newsletter Articles
Important dates
25th -27th October – Year 8 Camp
27th October – World Teachers Day
30th October – 3rd November – Year 9 Camp
1st November – E Safety Workshop, CMS Library
6-11 November – Polly Farmer Follow the Dream Camp
8th November – Girls Academy Presentation Night
17th November – Swimming Carnival
20 – 24th of November – Year 9 VET
30th November – Presentation Night
From the Principal
Dear families
Welcome to Term 4! The term has kicked off quickly with a strong focus on assessing learning. All students are currently completing PAT tests in reading and numeracy which allows for a comparison with their achievement in Term 1. After completing each of the tests students conference with their teacher to identify growth and areas that they still have to develop. We can then also look at class and year wide trends to refine how we are delivering the curriculum and provide an extra focus on areas students are finding difficult.
At the end of last term we had a large number of students participate in the Alice Can Dance performance. This was a big commitment and the performance was the culmination of 7 weeks of rehearsals. I congratulate our students, who not only performed superbly but consistently demonstrated our values of respect, responsibility and fairness while preparing and while backstage on the night.
Our Year 8 and 9 camps are over the next two weeks – next week our Year 8s are heading out to Ross River for 3 days and the following week our Year 9s are heading to Uluru, Kata Tjuta and Kings Canyon for the week. Camps are a great opportunity for students to reconnect with each other and staff in new ways as well as experiencing our spectacular Centralian landscape. I thank the teachers that have been organising these opportunities for students because there is a lot involved.
Next week we are celebrating World Teachers Day with lunch being provided to staff. We also have a number of teachers nominated for Teacher Excellence Awards, including: Al Dunbar, Stef Farr, Laryssa Montgomery, Stephen Ryan and former teacher Sherri Bryers. The awards ceremony is Friday night and we wish each of these teachers all the best.
You will recall in Term 3 that we sought feedback from parents, students and staff on what as a school we were doing well and what we have to refocus on. I am pleased to report that we had increased numbers of people in each category provide us with feedback. Families and students identified our strengths as that teachers expect students to do their best and that we look for ways to improve. Staff identified that they have the knowledge and skills to perform their role at the school and that the school has a clear vision and direction for improvement which they contribute to developing. Our biggest area of weakness from parents and students is that we need to continue to improve how we manage inappropriate behaviours in the school. A big theme from students and parents in the open ended questions was about homework – the students and families who responded to the survey wanted homework more regularly. We are commencing our planning processes for 2018 and this feedback is one of the data sources that we will use to focus our efforts.
Our Presentation Night is close to the end of the term. The night is to allow us to celebrate our students' achievements across the year. The night is on 30th November – please mark this in your diary so that you can join us for the night.
Warm regards
Paul van Holsteyn
Principal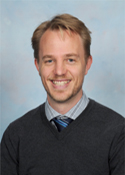 Mr Paul Van Holsteyn
Alice Can Dance
This year's Alice Can Dance performance at Araluen was once again a sold out event. Our students delivered a powerful and energetic performance. A big thank you to all our staff who supported this event. We would also like to acknowledge the hard work of the Alice Can Dance chorographers and helpers for making the night so special.
Well done everyone involved, we look forward to next year!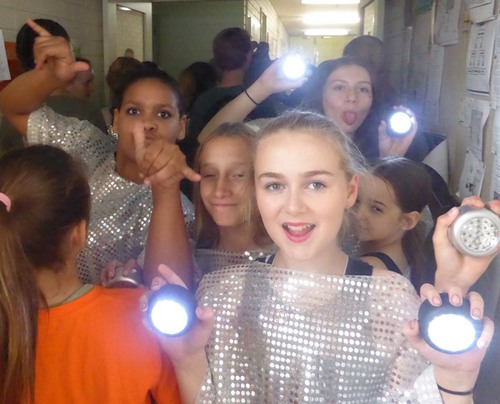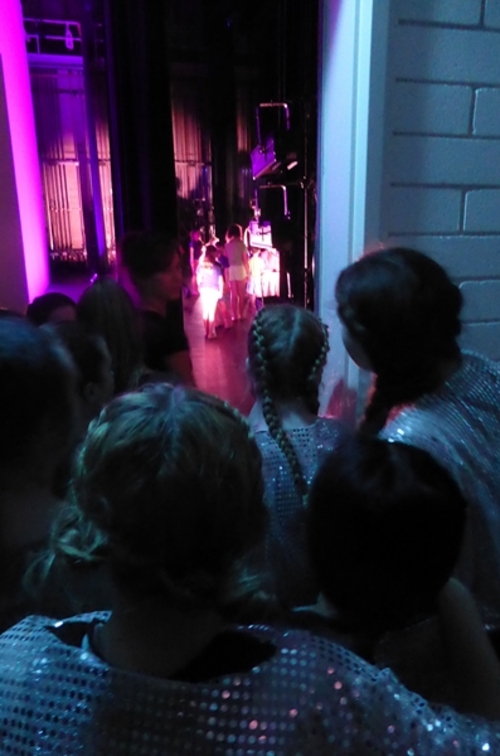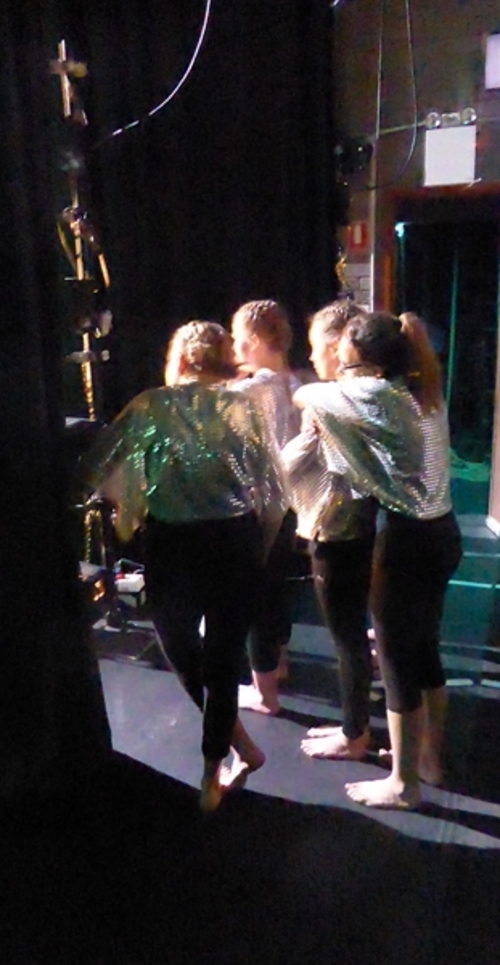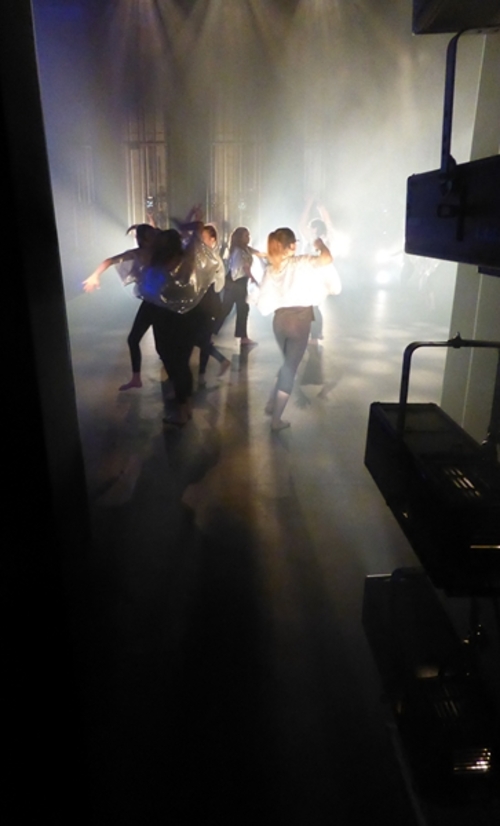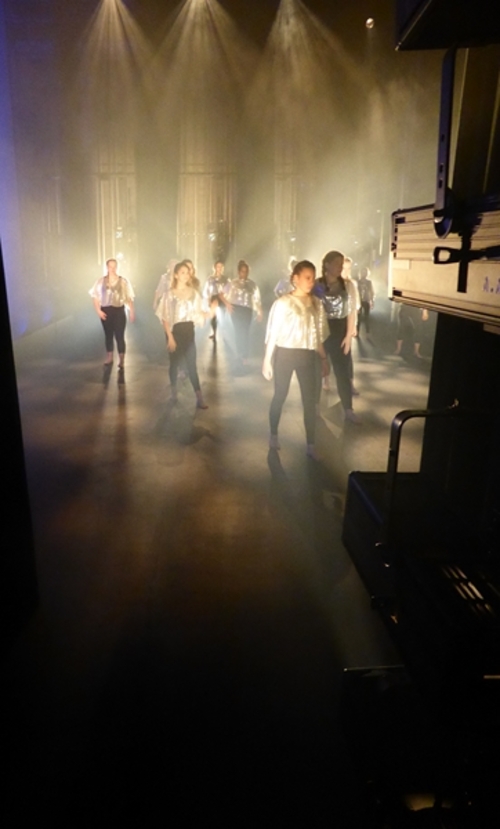 Transition Day at Centralian Senior College
On Wednesday Year 9 students spent the day at Centralian Senior College to get familiarise themselves with the campus, teachers and students. The day included a variety of classes and activities.
We hope our graduating Year 9 students will have a smooth transition to Senior school and we look forward to seeing how they progress.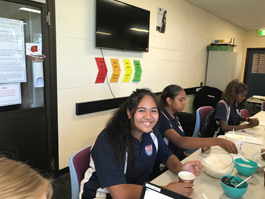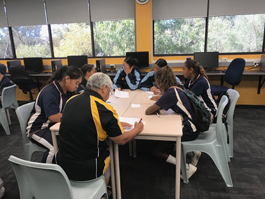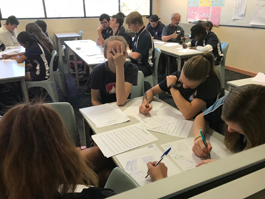 Overdue Library Books
Students are reminded that all overdue library books must be returned to CMS library as soon as possible. If returned books cannot be located families will be sent an invoice for replacement.
If you have any questions or concerns please contact the front office.
Polly Farmer- Follow the Dream
Earth Sanctuary
A recent excursion to the Earth Sanctuary allowed Polly Farmer students from Follow the Dream (CMS and CSC) to meet and share an experience at the Earth Sanctuary with visiting Muswellbrook Polly Farmer students. Students undertook a short tour of the site to view and consider various sustainable living designs and renewable energy options, including wind turbines and solar panels. A damper cook-off was followed by an enjoyable meal and a fantastic opportunity to observe star constellations and the magnificent Milky Way (our solar system), including a telescopic view of Saturn!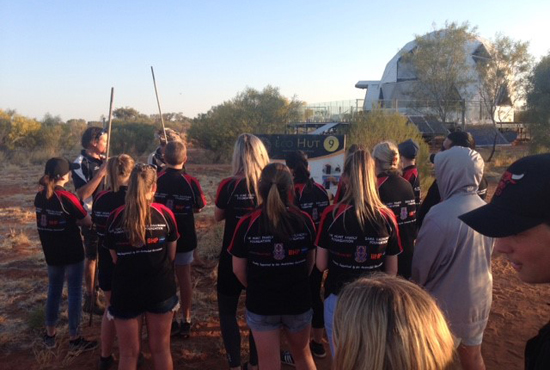 Sustainable Living – arid style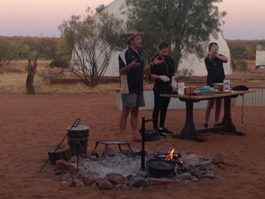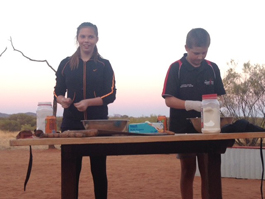 Damper cook-off
Quilting the Maths
Through an integrated project, 'Quilting the Maths', students have demonstrated team work, problem solving and hands-on approach to calculating maths problems. Beginning with a 'jelly roll quilt race', students worked in teams using sewing machines to race the clock and join strips of material together including 45⁰ folds, to make one whole strip. A process of sewing, folding and cutting continued (maintaining the same area throughout), which led to the construction of three amazing quilts. Through this project students practiced their problem solving skills through applying mathematical concepts and calculations (angles, fractions, area, percent, budget, tessellations) to construct the wonderful quilts!
One of the quilts and the maths that went into its construction is on display in the CMS foyer. Have a look when you are next visiting. You will be impressed!
| | |
| --- | --- |
| The 'jelly roll quilt' race is on! | The quilt construction |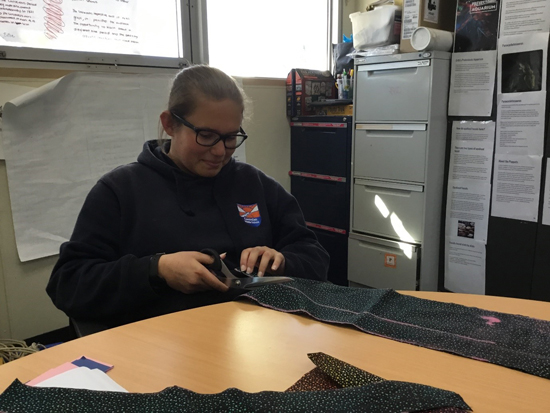 It's all about exact measuring and cutting!
Working out the tessellations

CMS foyer is ablaze with colour.
Check out this impressive work
on your next visit.
Western Australian Debaters League (WADL) Visit CMS
In Week 2, three dynamic and highly experienced debaters spent a week in CMS and on the Polly Farmer Program to work with students to develop their confidence and skills in public speaking on issues important to their lives in Central Australia.
Across all subject areas students are asked to research topics, develop argument and present these to their peers and, at times to a wider audience. The sessions gave students valuable opportunities to hone these skills. Well done to all for getting up and having a go!
"We feel so privileged to have spent the week working with the amazing students at CMS. The students were extremely engaged and it was great to see them speak about issues they are passionate about. It's been incredible to spend our afternoons with the students in the Polly Farmer Program, too. Seeing so much growth and transformation in just a week makes us excited to see how far the students will go with debating and public speaking for the rest of the year. Thank you for having us CMS and we can't wait to return!"
Katie McAllister
Regional Officer
Western Australian Debating League
Creating a web of connected ideas

Debate preparation - jotting
down relevant issues
Facebook
Keep up to date with all our news and updates
Head on over to 'like' it to keep in touch with school news, highlights and achievements of our wonderful students. We encourage people to like and share our posts.
Please read the terms of engagement before posting comments.
https://www.facebook.com/CentMS/
Some reminders
We need your support to ensure the school day runs smoothly:
All students have to be in full school uniform every day. This includes a CMS jumper. Students will be required to remove non-school jumpers. Students can wear a plain white or navy long sleave top under their school shirt
School starts at 8.30.
Students need to have books, pens and pencils to be prepared for learning. A stationery pack is available from Student Access.
Students are not to have mobile phones between 8.30 and 3.00. Students can drop them off at the office or keep them switched off on their person during the day. Please do not call or text your child during the day. If you need to urgently contact your child, please call the office.
Soft drinks and energy drinks are not appropriate drinks for at school. These will be removed from students.
Healthy drinks and food are available for purchase from the canteen on a daily basis.
Community Notice Board