2 March 2018
Newsletter Articles
Important dates
Thursday 6th March – Immunisations for Years 7-9
10:30-11:00 Thursday 12th April – Year 7 Business Expo
Thursday 15th to Friday 16th March – Clontarf Year 8 Camp to Rainbow Valley
Tuesday 20th to Wednesday 21st March – Clontarf Year 9 Camp
Monday 26th to Thursday 29th March – Year 9 VET program
Friday 13th April – Health and Wellbeing Expo
Friday 13th April – Last day of Term 1
From the Principal
Dear families
It's been another full week at CMS. We had the Queen's Baton from the Commonwealth Games come through the school on its whistle-stop tour across Alice Springs. We were also privileged to welcome Adam Goodes and Alan Joyce to the school. They were in town because QANTAS' new Dreamliner flew direct to Alice Springs from Seattle. Adam Goodes was hugely generous with his time and spent a few hours in the Clontarf Academy, hearing from our students about their learning and inspiring them by telling his story and sharing his insights.
This week we also had a school review, with three reviewers coming in to the school to provide us with feedback to help us keep improving. I will share this feedback with the school community when we receive it so that you can understand the work we are focusing on. As part of the review, we had a community session to obtain feedback from our parents and families. Thank you to all of the family members who attended that session.
As I mentioned in our last newsletter, one of our priorities this year is to continue to ensure the maximum time is available for learning through continuing to implement our SWPBS framework. This is how we work to ensure an orderly learning environment. I have included an overview of SWPBS later in this newsletter. Please take some time to read this and call the school if you have any questions.
We have our School Council Annual General Meeting at 5.00pm on Thursday 15th March. The School Council is the body which sets the direction and provides the governance for the school. We are looking for new members to join the Council. It is not a big commitment and you don't need any special skills, apart from a commitment to help make this school as good as it can be. There are evening meetings once a month. Unlike primary school councils, we do not do any fundraising. Please come along to the AGM to find out more.
Warm regards
Paul van Holsteyn
Principal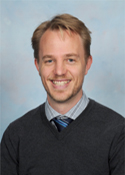 Mr Paul Van Holsteyn
School Council AGM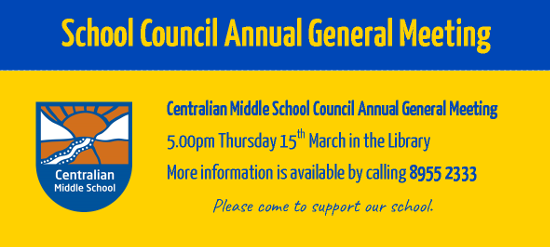 Positive Behaviours at CMS
As mentioned in last fortnight's newsletter, increasing the time available for learning through School Wide Positive Behaviour Support (SWPBS) is something the school is focusing on this year. We have developed a fact sheet to help you understand what SWPBS is and how we manage behaviour at CMS. Please have a read!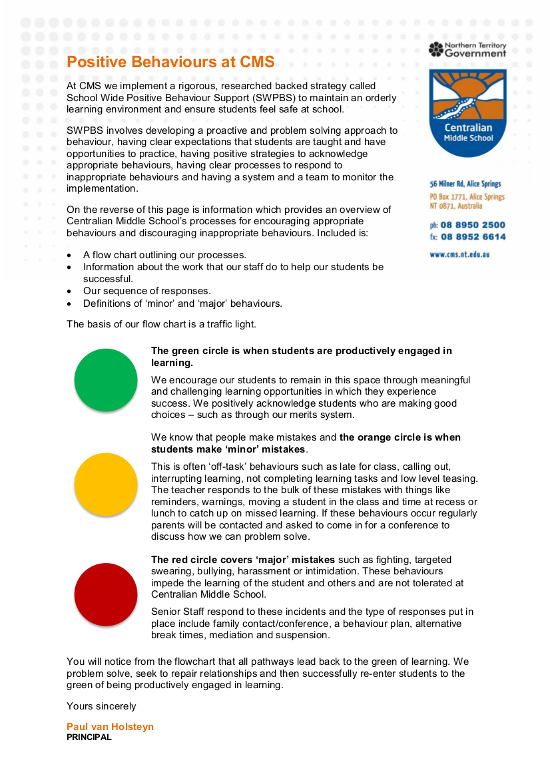 Notifications
Yapa Styles 2018
The Yapa Styles 2018 Fashion Festival will be holding an information session on Sunday, 4th March from 10am-12pm at Snow Kenna Park. Anyone interested in dancing, modelling or helping out back stage please refer to the document below.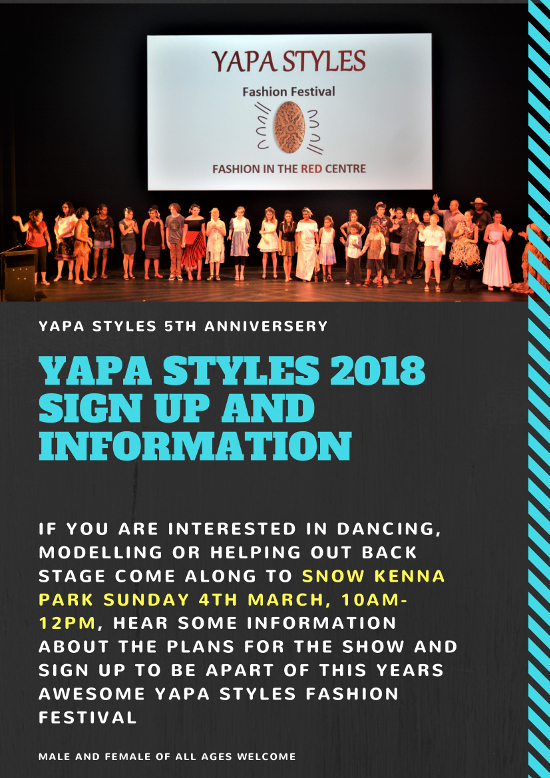 Maths Enrichment
Join members of the NT Maths community led by Rebekah Clark from Living Waters Lutheran Primary School on Thursday, 8th March at Centralian Senior College. Enjoy working on some interesting and challenging maths problems in a fun and friendly atmosphere. See the flyer below for further details.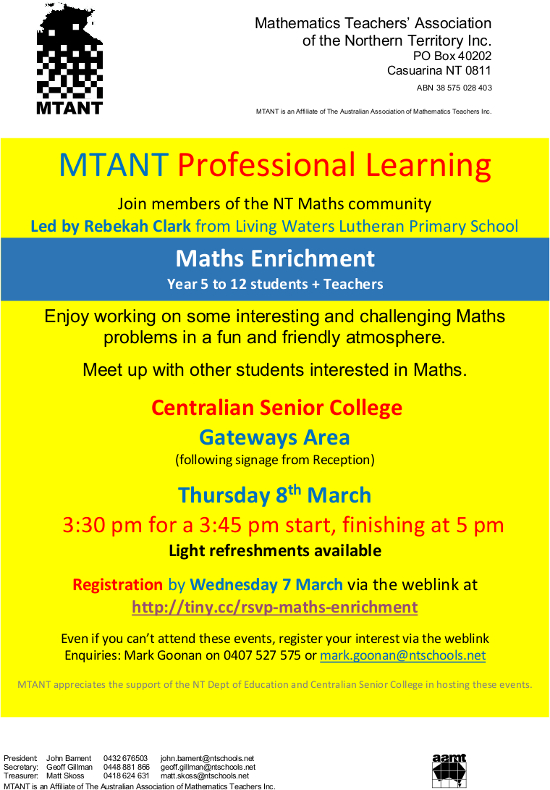 School Updates
Queen's Baton Relay
We were delighted to have had the Queen's Baton Relay visit our school as it makes its way across the country in lead up to the Gold Coast 2018 Commonwealth Games.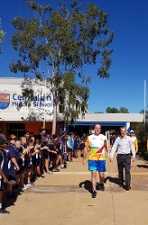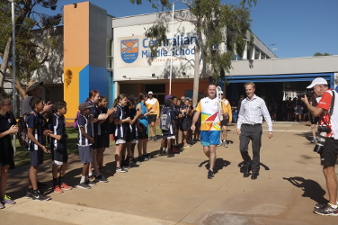 Facebook
Keep up to date with all our news and updates
Head on over to 'like' our Facebook page to keep in touch with school news, highlights and achievements of our wonderful students. We encourage people to like and share our posts.
Please read the terms of engagement before posting comments.
https://www.facebook.com/CentMS/