20 March 2015
Newsletter Articles
Principal's Blog:
It was a great honour to meet Dame Quentin Bryce at the recent Clontarf event. Her main message to our young people was 'take advantage of every opportunity in life'. She talked about growing up in remote Australia and her dedication to supporting students in these areas to succeed.
On Wednesday I look forward to seeing most of our families when you come in to catch up on how your children are going at school. This is a great opportunity to meet their teachers and let them know more about your child.
I'd like to invite any interested parents to join me at 6:30 for a half hour session on "How to help your child succeed at Centralian Middle School".
We know that every family in our community wants the best outcomes for their children and we also know that getting your children through this age group can be very challenging. Most of all we know that we get the best outcomes for our student if the school and family work together and understand each other, so please come along and share your ideas.
Congratulations to the staff and students at CMS- based on My School data, CMS has been identified as demonstrating above average NAPLAN gain by ACARA compared to schools with similar demographics. This gain is deemed to be statistically significant and has been highlighted today with the release of My school data and website.
ACARA employed a methodology that considered three key factors being:
Overall gain compared to previous years
Gain compared to schools with similar students
Gain compared to other students at similar NAPLAN start points
Donna O'Brien
Acting Principal
WHAT'S ON:
Parent Teacher Interviews
Parent Teacher Interviews
Wednesday 25 March, Week 9
4.30pm-7pm
10 minute timeslots
includes an information session at 6:30 pm presented by Donna O'Brien "How to help your child succeed at Centralian Middle School".
Bookings only available online
Homework Centre and Polly Farmer
Up and Running
The after school program is run by no less than five staff. This is a great opportunity for your child to get that extra help outside of class time.
The program is on Mondays and Wednesdays from 3.00pm to 4.30 pm. Students will be fed before they commence studying. They will be dropped off after 4.30pm. Parents are encouraged to send their children as data is showing that Homework Centre and Polly Farmer are directly linked to home work being turned in and significant improvement in all aspects of their studies.
Students can collect forms from Homegroup teachers or see Mr Pasi. Parents can also send students to Homework Centre with a signed note, upon which the student will be given a form to take home to be filled in and signed. You can also contact the school on: 89502500 and ask to speak to Mr Pasi.
Maximise your child's potential and you will never regret.
Dental Check
The dental van will be at CMS from Monday 16th March to Friday 27th March, working through the classes and doing assessments on our student's teeth. A letter will go home to year 7 students and if you DO NOT want your child assessed, please sign and return the form to school. If dental work is required a consent form will be issued to the student to bring home for signing. They need to be returned the next day please. Any questions please phone Barbara Glover 89502504
Pink Stumps Day:
We're stumping up to be part of the Pink Stumps Challenge by hosting our own Pink Stumps Day – an initiative from the McGrath Foundation that brings the magic of the Sydney Pink Test to our community!
We can't wait to host our Pink Stumps Day in support of the McGrath Foundation but we need your help to raise as much as we can for the McGrath Foundation and smash our fundraising target.
We're asking our friends, family, and colleagues to help us support the McGrath Foundation. It's so simple, you can just go on our online fundraising page, click on the "Donate Now" button and you can make a donation. You will also be emailed a tax deductible receipt straight away.
Please click this link: https://www.gofundraise.com.au/page/CMS15 to support our cause!
All funds raised will be donated to the McGrath Foundation to ensure every family experiencing breast cancer in Australia has access to a breast care nurse, no matter where they live or their financial situation.
100% of all donations will go to the McGrath Foundation and you will automatically receive a tax-deductible receipt via email.
To find out more about the McGrath Foundation, visit www.mcgrathfoundation.com.au or check them out on Facebook (mcgrathfoundation), Twitter (mcgrathfdn) and Instagram (mcgrathfoundation).
As they say at the McGrath Foundation, together we can make a difference!
GET AMONGST IT
Around the School:
House Captains:
Air
Captain
Dominic Forbes

Captain
Trevina Byrne

Vice Captain
Naomi Destacemento

Vice Captain
Ben Williams
Water
Captain
Shaquille Swan

Captain
Curtis Bancroft

Vice Captain
O'Niell Bancroft

Vice Captain
Amelia Findlay
Fire
Captain
Ethan McMasters

Captain
Mikaela White

Vice Captain
Monique Fuamatu

Vice Captain
Isiah Sandy
Earth
Captain
Jae Clarke

Captain
Ziggie Drover

Vice Captain
Shawn Foster

Vice Captain
Stella Wilson
Papunya Smiles Excursion
On Wednesday Small Groups Centre Visual Arts class went to look at the 'Papunya Smiles' exhibition at the Hartley Street School building.
We had a guided tour of the building and learnt interesting new facts about Alice Springs and the government; we even saw which room the Queen slept in when she visited!
The exhibition was created by two youth workers out at Papunya, it followed the lifestyle of young people in the community and was all black and white photography, we even knew some of the people in the photos!
Small Groups Centre 3 have entered into the Close The Gap photography competition. We have a different theme each day. Monday was the first day and the theme was 'In Our Hands'.
Out of all of Australia our photograph was selected in the 'deadly four', which means we are now in the running to win a major prize, we still have the rest of the week to go so fingers crossed we get in again!
Student Representative Council:
This year for students to be eligible and elected into the Student Representative Council they had to complete a form about themselves. The form asked four questions:
What do you think makes a good leader?
Why do you want to be on the SRC?
As a part of the SRC in 2015 what would you like to see the group do? And,
List at least three qualities that would make you an awesome member of the SRC team of 2015.
What do you think is a good leader?
Nabil - "It is a person who believes in the word we rather than I.
Trinity – "A good leader would help others, be respectful, be responsible and be fair."
Shaquille – "What I think makes a good leader, is their ability to help people in their need of assistance and a person you can approach and a person you can rely on and be supportive"
Tiara Doolan – "A good leader is cooperative, and a role model for their fellow peers and is respectful to their teachers and others"
Curtis – "A good leader is a person who helps everyone when they need it"
Students were also required to have a teacher sign their nomination form and write an explanation of why they think that student would be a positive member of the SRC.
Left to Right: Curtis Bancroft-Rauwhero, Ricky Bloomfield, Shaquille Swan, Melanie Yates, Destiny Rawlins, Kassyjohn Heremaia. Absent: Dominic Ross, Feiloaiga Mulitalo
Left to Right: Mikaela Stennett, Tonylee Cubillo-Tomlins, Aidan Carroll-Kells. Absent: Kendelle Satour, Brenton Brooking
Back,L to R: Norissa Askari, Lielie Mulitalo, Brooke Heremia, Tiara Doolan, Caleb Gerrad, Nabil Juman. Middle: Sarna Stuart. Front: L to R: Jamsine Hughes, Charlene Guipo, Trinity Rawlins, Mallee Pietsch.
Science
Miss Gace's 7-3 Class had fun turning milk into glue
Swimming Carnival:
Congratulations to Water for winning the 2015 CMS Swimming Carnival.
It was a great swimming carnival. We had perfect weather, students and staff participating in the events and parents support.
Year 8 Medieval Day:
The Year 8 SOSE Class has been learning about medieval times.
They had a special day where they made medieval food, played medieval games and even had some stocks for punishment.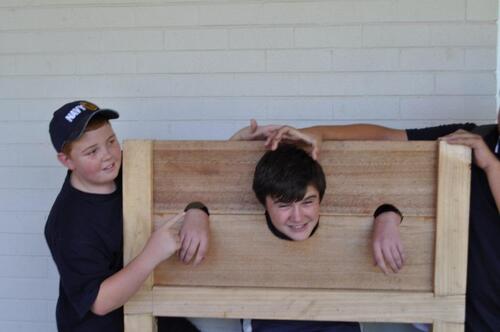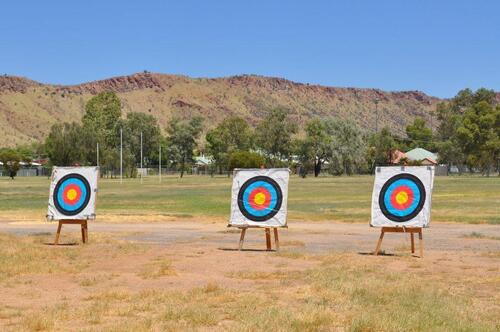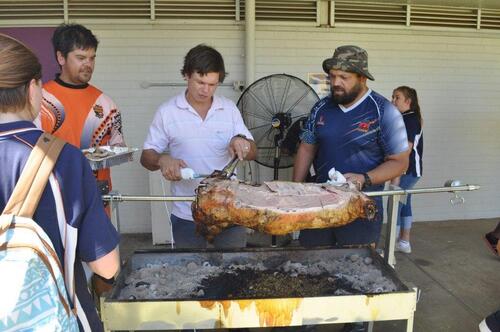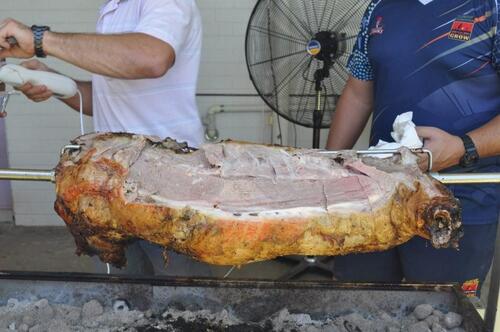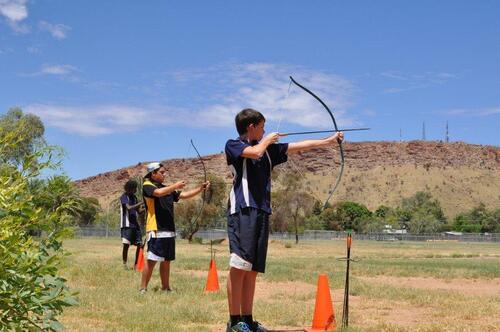 Community Engagement:
Chalk 'n' Talk Cafe
On Saturday the 21st of February, the CMS Community Engagement Team hosted the first Chalk n' Talk Community Café of 2015. It was a complete success; we welcomed many students, families, friends and neighbours of CMS. All dropped in to experience the relaxed atmosphere and delicious delights on offer. Outside on the lawn were smiling parents and children, happy babies and a few social puppies. Of course the homemade sweets and savouries were as delectable as ever and the barista-made coffee was the perfect complement for a Saturday morning socialise. There was no shortage of entertainment with Alex Lewinski's angelic voice and Robbie - an aspiring St Philips musician - playing great tunes throughout the morning.
Thanks to all who continue to support us and thanks to all who came along for the first time. We'd love to see you and your friends and family at the next café – keep an eye out for the date early in term 2.
We can't wait to do it all again.
The Community Engagement Team.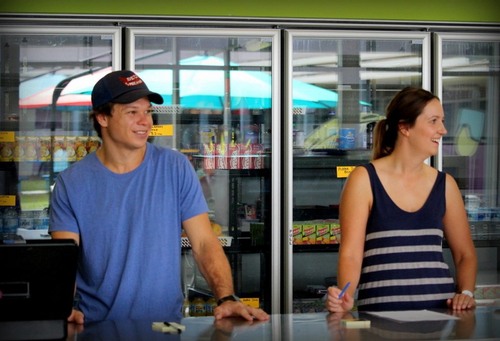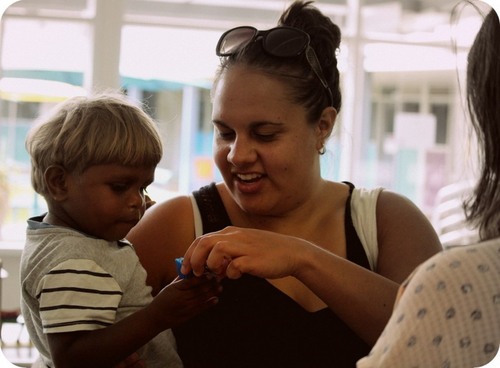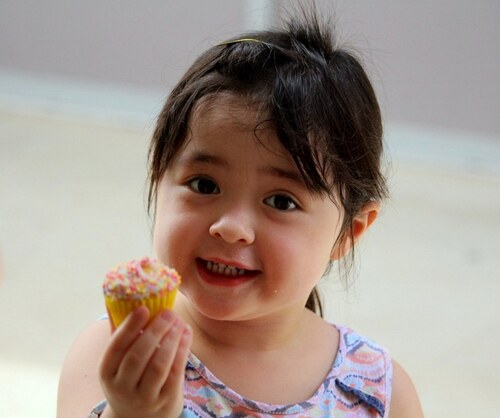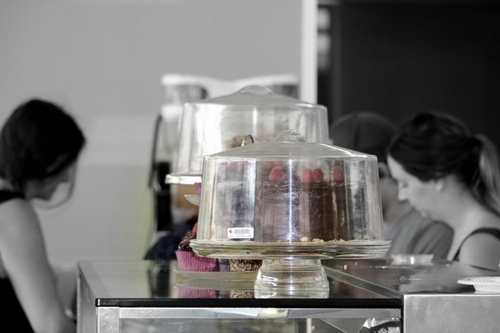 CLONTARF:
Photo Gallery:
Year 7 Carwash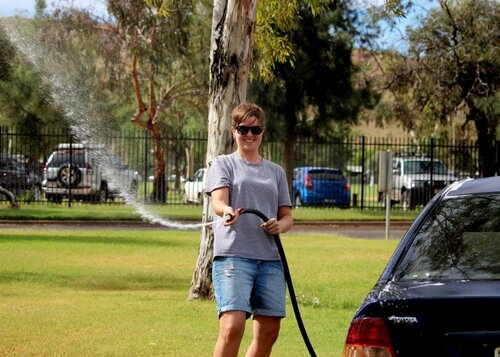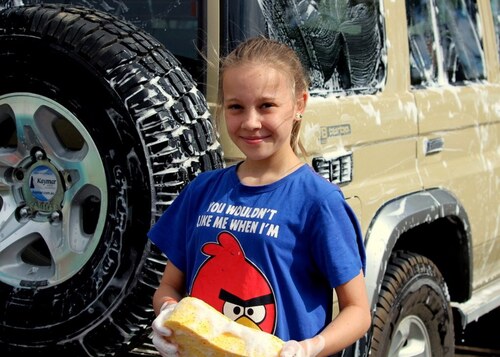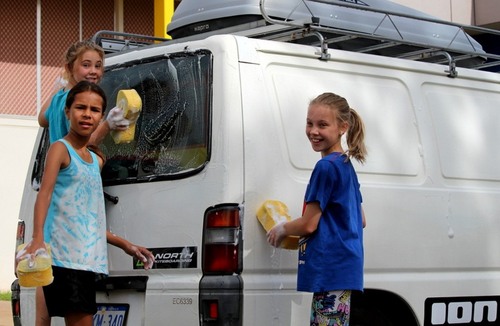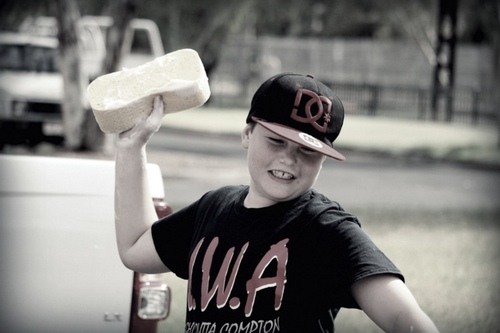 Year 7 Telegraph Station Excursion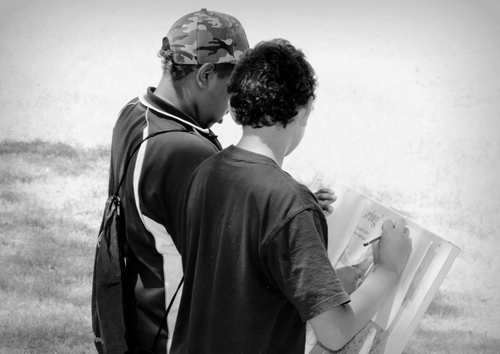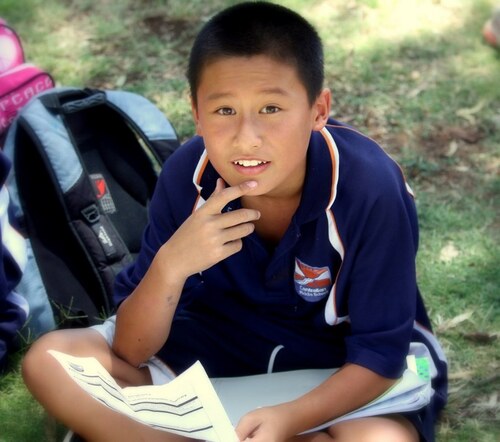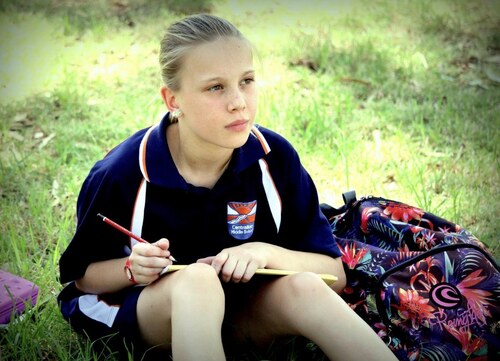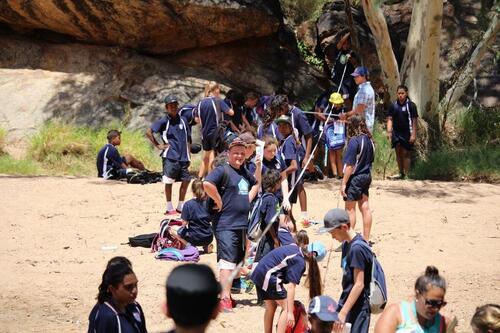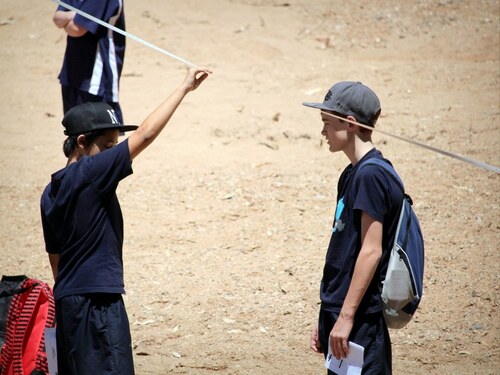 Year 7 Camp