24 July 2015
Newsletter Articles
Principal's Blog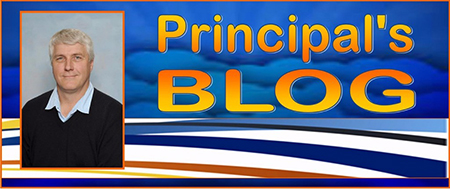 Greetings to all parents, care givers and community members,
I come to Centralian Middle School from Centralian Senior College. During my nine years, I began as the Assistant Principal and became the Principal in 2010. Prior to this, I was a Professional Learning Leader at the Australian Science and Mathematics School at Flinders University and I completed a Masters of Education Degree in ICT and Effective Learning Approaches. Overall, I have 30 years of experience in education and my main focus has always been to maximise academic outcomes through ensuring all students feel they have a safe place to learn.
I am looking forward to meeting families at our CMS Open Day on Wednesday 19th August. It is through effective relationships that teachers a can build high end educational outcomes for our students and my goal as principal will be to maximise these opportunities.
Regards
Eddie Fabijan
Principal
School Photos
MSP Photography will be here on Friday 31st July, Week 2 of this term.
We would really like every student to have their photograph taken. We use this opportunity to obtain professional photos for your student ID, year book photos, Year 9 Graduation and Presentation Night. Please make sure you attend on the day and get your photo taken, even if you will not be purchasing photos.
Envelopes will be sent home during the first week of next term. Photo packs will range from $30 -$45. Sibling photos are also available.
Payment options:
Pay online with a credit card – Your child's envelope will have a code and information how to pay online.
Return child's envelope (ensure you have completed the details) on photo day with correct cash in envelope.
http://www.msp.com.au/Products/high-school
CMS Open Day
Wednesday 19th August, Week 5, Term 3
Bring your families for a sausage sizzle, show them around your school and participate in fun activities. More information coming soon.
Peanut Allergies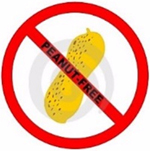 We have a number of students attending CMS who are allergic to peanuts and carry their EpiPens with them. This allergy can be life threatening to them if they come in contact with peanut products. Parents are advised that we are trying to support these students by not having any peanut products on the school campus. This can be in the form of paste, food cooked with peanut oil or spray, health bars with peanuts etc. Please support us in this matter and contact Barbara Glover, Health Promoting School Nurse on 89502504 if you have any questions
Immunisation Dates for Term 3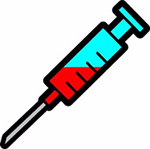 The final round of immunisations for 2015 will be held at CMS on the following dates.
Year 7 Gardasil and Year 8 TB testing for students born overseas - Tuesday 11th August
Year 8 catch-up Boostrix and Varicella - Wednesday 12th August
If you have any questions please contact Barbara Glover, Health Promoting School Nurse on 89502504.
CMS Presentation Night 2015
Book the date in your diary.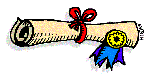 The 2015 CMS Presentation Night will be held at the Convention Centre on Thursday 26th November 2015 commencing at 6 pm. Awards will be presented and we will farewell our Year 9 students so please keep this date free.
Around the School
Welcome
We would like to welcome the following staff to CMS.
Small Groups
Michelle Pinto, Jo Molin and Baden Ford.
Maths and Science
Bonnie Chapman
English
Melanie O'Neill
Flexible Learning Centre
Stephen Ryan
Year 7/8/9
Leah Carroll
Community Garden
Thank you Bunnings Alice Springs for donating native plants and trees to the Centralian Middle School Community Garden. Small Groups had fun planting them and we will all enjoy watching them grow over the years.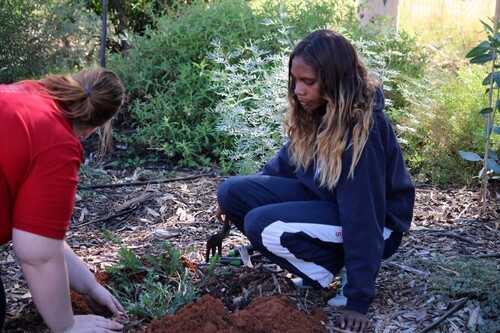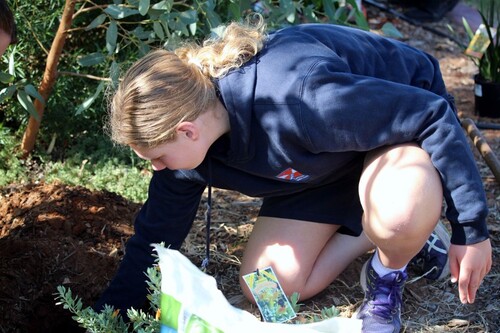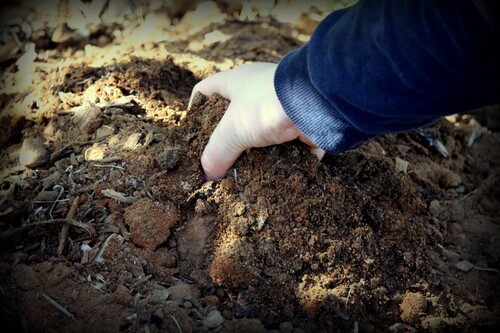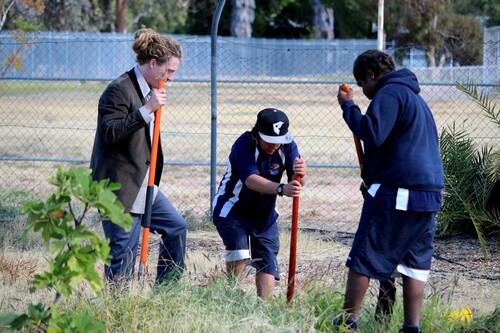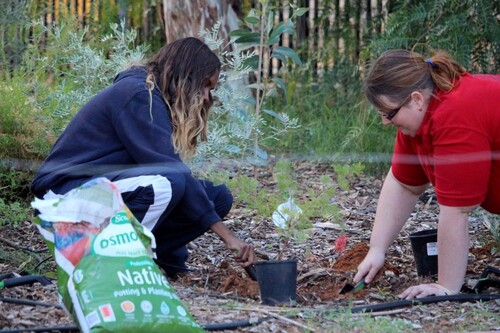 Athletics Day
Term 2, Week 10
Our annual CMS Athletics Day was held in the last week of Term 3. Water were the champions, while we were all winners with the great atmosphere in both weather and spirit.
Year 7 Champions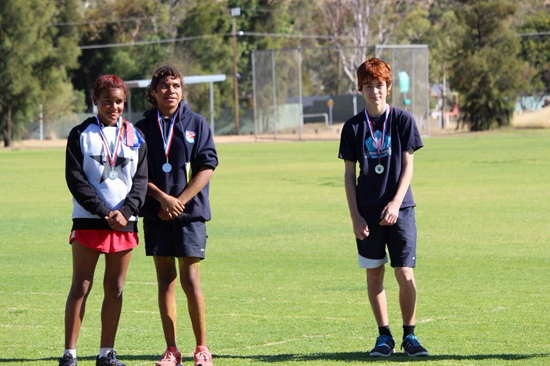 Year 7 Male - Aaron Fraser R/U Raurk Odegaard
Year 7 Female - Kaeleisha White R/U Kaleigh Campbell
Year 8 Champions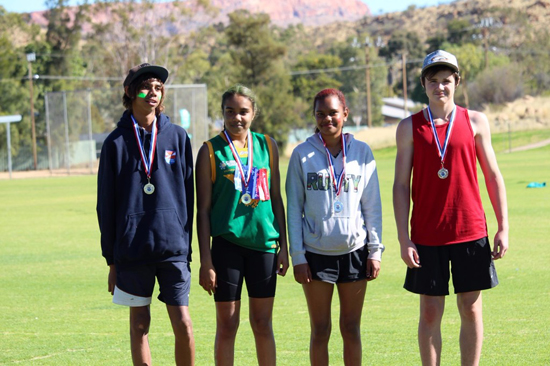 Year 8 Male - Tyrell Woodbury R/U Aiden Carroll-Kells
Year 8 Female - Shanikwah Pepperill R/U Mikaela white
Year 9 Champions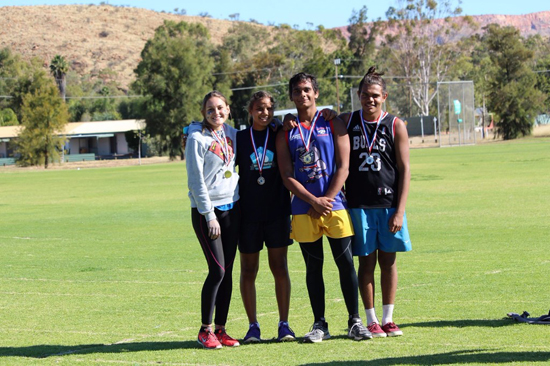 Year 9 male - Rah Keem Bloomfield R/U Christiaan Walker-Daby
Year 9 Female - Adelia Tanginoa R/U Shaquille Swan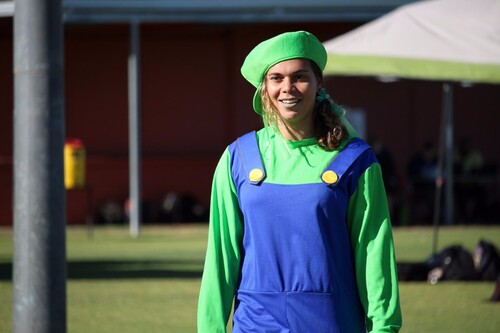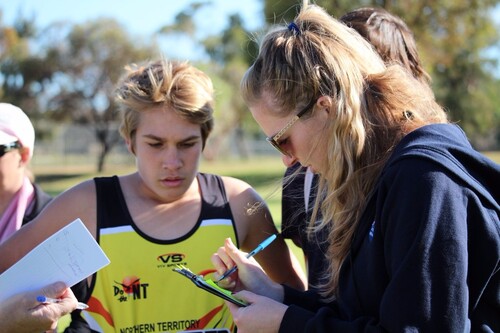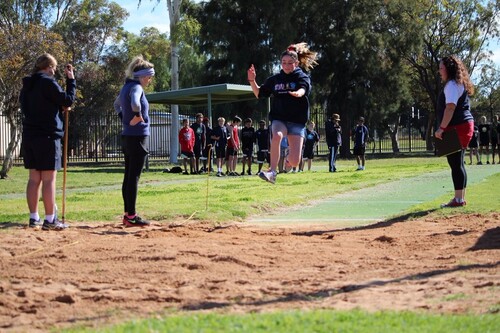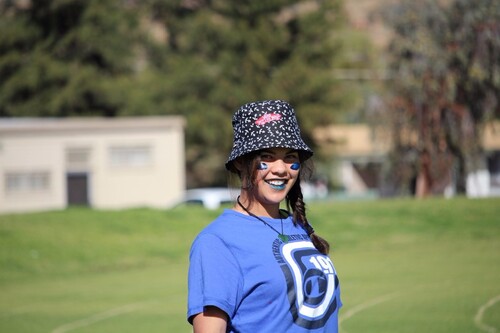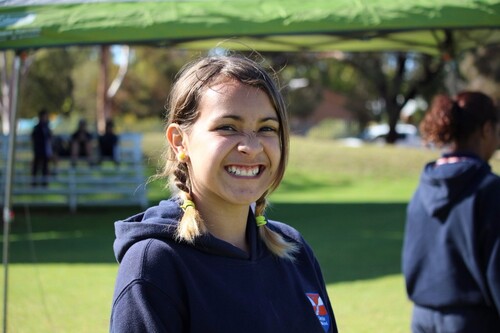 Girls Programs
Girls @ Centre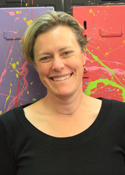 "We would love to give a warm welcome back to Jodi Lennox who has rejoined the team at Girls at the Centre this term. Jodi was the program manager here at G@C until 2012 and has temporarily returned to her role, while Shelly Bestmann is away on long-term sick leave. Jodi brings with her a wealth of experience and we are very excited to have her back on board."
Melbourne 2015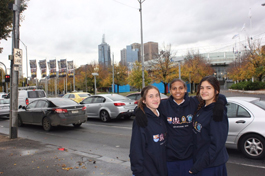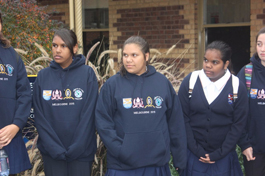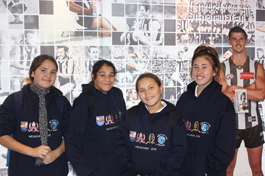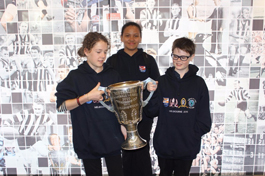 Term 2 2015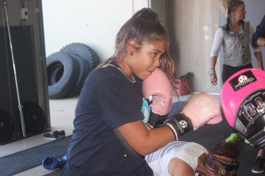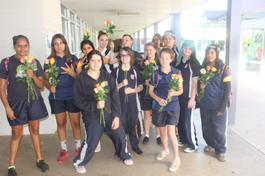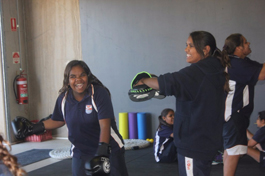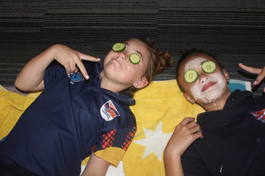 Centralian Girls Academy
Girls Academy would like to welcome back our students from the mid-year break. We hope you enjoyed your break and feel energized and ready to tackle Term 3.
We have changed our after-school programs to Tuesday and Thursday afternoons. From week 2 until week 8, Tuesday afternoons will be our fun day which will include Wheelchair Basketball, Indoor Beach Volleyball and more. From week 2 through to week 7 on Thursday afternoons, the Girls Academy will be re-entering our AFL team into the Youth Girls competition, playing against St Philips, St Joseph's, OLSH and Yirara. We would like to encourage all girls to attend after-school activities and come and have some fun. We will be having our Girls Academy sleepover in week 4 on Friday the 14th of August, which is always a blast and we will be attending a Nestle Darwin reward trip hosted by our very own sister Academies, Palmerston and Roseberry Girls Academy. We will be selecting 10 girls to attend during week 6. Our End of Term Awards luncheon is locked in for Thursday 17th of September, week 9 and we encourage all staff and, parents and families to attend. Lastly, to finish off the term, all on-site programs will have a friendly competition of Oz Tag on Tuesday 22nd of September, week 10. As these dates get closer we will be sending notes home for our families.
We are looking forward to a great term with all our girls.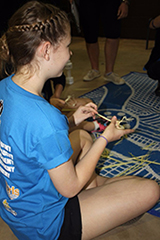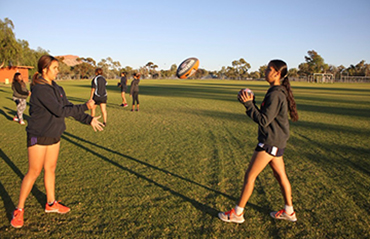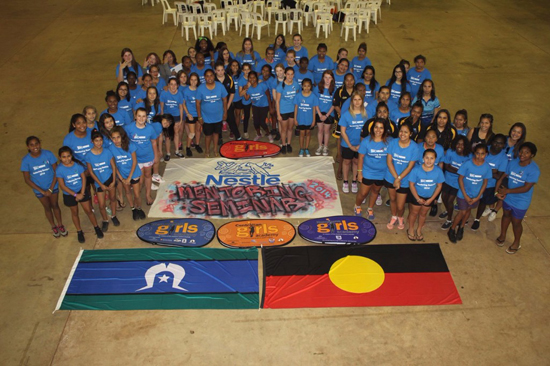 Samarra Schwarz
Program Manager
Girls Academy

Amanda Freestone Coach,
Shelly Bestmann
Program Manager,
Jenna Browne Coach

Nicolette 'Sissy' Dunn
Development Officer
Girls Academy
Samarra Schwarz
Program Manager
Girls Academy

Nicolette 'Sissy' Dunn
Development Officer
Girls Academy
Amanda Freestone Coach,
Shelly Bestmann
Program Manager,
Jenna Browne Coach
Clontarf Academy
Welcome
Click on our logo for the latest news.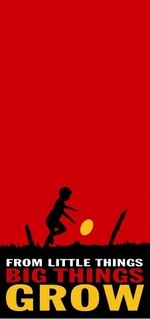 Community News
Relationships Australia
Relationships Australia are offering several seminars this semester.
Bookings Essential: Please call 89504100