4 December 2015
Newsletter Articles
Principal's Note
It is with a heavy heart, we farewell Ms O'Brien from CMS. Ms O'Brien will be helping Northern Territory Education develop Positive Behaviour Framework across the region.
Ms O'Brien came to CMS in 2010 from Centralian Senior College during the merger of ANZAC High School and Alice Springs High School as a Maths teacher, her professionalism and dedication was recognised and by 2014 was acting as Principal. We will miss your guidance, wisdoms and amusing anecdotes at CMS but wish you the best in your new position.
I would also like to take this opportunity to farewell the following staff; Miss Rebecca Hunter, Miss Julia Smith, Ms Melanie O'Neill, Ms Lauren Michener, Mr Malcolm Solomano, Andrea Mayfield and Girls at the Centre Staff.
I wish all our families a safe and happy Christmas and look forward to seeing our returning students in the New Year.
Yours sincerely
Eddie Fabijan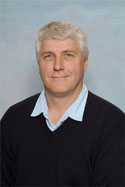 2015 CMS Yearbook on Sale
2015 Yearbook is now available at Student Access for $5.
Update your Uniform
To all student's families
If families would like to update student uniforms for 2016, they can return old items for a $5 refund and use it to buy new uniform items.
You could then use your $5 saving to buy a yearbook!
Year 9 Graduation Dinner
As we come to a close there are a number of events and items happening for our Year 9 leavers.
On Monday the 7th December students will be transported from CMS at 1150 to the Gap View Hotel for a farewell afternoon. Students will be provided some food and soft drink, and are able to use the pool facilities at Gap View. Please ensure your child is equipped with swimwear, towel, change of clothes and sunscreen. Attached is our school permission form. This will need to be returned for your student to attend.
On Tuesday evening from 6pm until 8.30pm we are holding our Year 9 Dinner Dance for students at the Star of Alice. Students are requested to wear semi-formal clothing. If students are requiring transport, please contact the school for more information.
On Wednesday 9th December, students will be involved in the Colour Smash; a note should have already gone home, please contact the school if you would like more information on this.
The Leavers shirts have arrived and we are asking all students who ordered one at the end of term 3 to pay their $34.00 and collect their shirt before the last day. If your child did not attend the Presentation Night, they will have a portfolio to collect from the year 9 office.
We are all looking forward to an enjoyable last week of school with the year 9s and would like to see them attend until the last day.
Please contact Ben Balmer for more information by phoning the school or emailing ben.balmer@ntschools.net .
Orientation Day
Students commencing in 2016
Week 10, Monday 7 December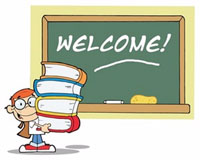 Primary school students planning on attending Centralian Middle School in 2016, are invited to attend an Orientation Day on 7th of December. For further details, please contact Kristi Beynon on 8950 2500 or follow the Orientation Day Link
I'm sure our current CMS students will show them how welcoming our school is.
Colour Splash

SRC are running a CMS Colour Splash in Wednesday, Week 10 to raise funds for our School Leadership Camp in 2016 and to continue supporting Acacia Hill School with their Blue Earth Active Program.
$10 will get you entry, a t-shirt and a barbeque lunch. Payments will be collected until Tuesday.
All students are encouraged to get involved.
Library Overdues
Many students have received their library overdue notices. Please ensure all library books are returned by Tuesday 8th December. There is a special treat for students returning their books.
Thank you to our Sponsors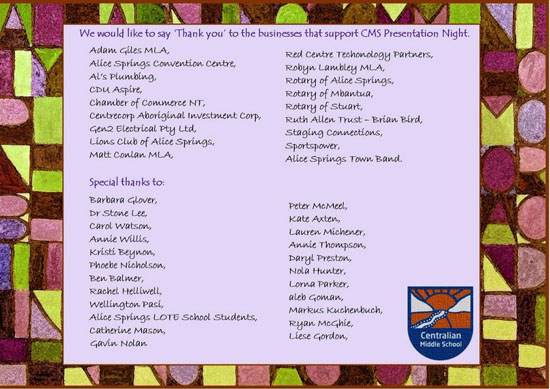 Australian Pacific Games
Congratulations to Taylor Moldrich, Ariki Lowe and Copelan Ford who participated in the School Sport Australia Pacific School Games Combined Touch Championship between 20 and 28 November in Adelaide.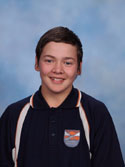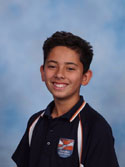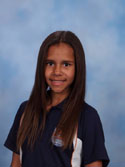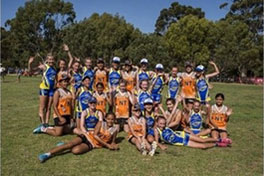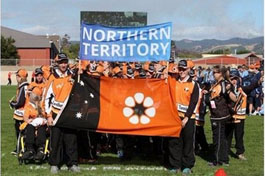 Birthday Wrap up
Miss Axten, Miss Chapman and Mister Dustin made sure all students and staff knew who was having a birthday in November. Happy Birthday Ms O'Brien, Ms Beynon, Miss Thompson and Mr G.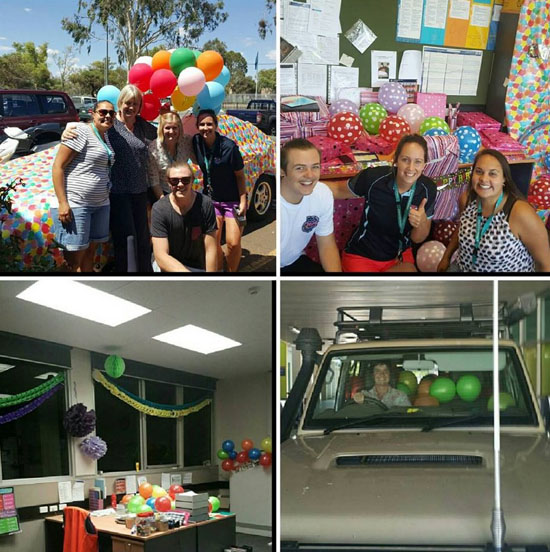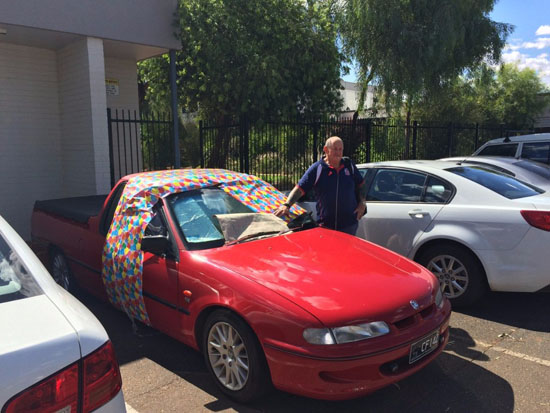 Nurse Glover Recognition for 41 Years Service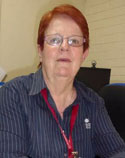 Our CMS Nurse, Barbara Glover, has been a health professional in Central Australia for more than 41 years. As you might imagine, Barbara has been 'in on the action' for a number of the Territory's most memorable incidents. This is Barbara's story.
As a young girl, Barbara had been accepted into Midwifery in Subiaco and at Royal Hobart but there was a one-year wait. "I think my mother wanted to get rid of me. She cut out a newspaper advertisement for nurses needed in the Territory and left it lying around for me to find. At the time the Commonwealth would pay airfares to the Territory for those willing to stay 12 months so this suited me perfectly."
Barbara started as a Registered Nurse in the Casualty Department of Alice Springs Hospital in August 1974. Later that year, Darwin would experience a weather event that nearly wiped the city off the map. Cyclone Tracy unleashed a direct hit on the city on Christmas Eve, decimating Darwin and leaving Alice Springs with the Territory's only functioning hospital. Medical staff at the Alice Springs Hospital (ASH) were put on stand-by for deployment to Darwin but were stood down when the incident was declared a natural disaster and instead Defence and Commonwealth resources were sent. As women and children were evacuated by plane to interstate cities, those who were able to drive made their way south to Alice Springs. ASH had a very busy time patching up those who made it to the Centre whilst supporting the medical efforts underway in the Top End.
"I remember making Kaolin and Pectate (for treatment of diarrhoea, dysentery and cholera) with Mr Neville, the Pharmacist at the time. We used a bath tub and the outboard motor from his boat then hand-filled the bottles from the tub, labelled them by hand and sent them up the track to Darwin. We were adaptable and doing all we could with what we had."
In August 1983 Barbara was working in the Accident and Emergency (A&E) Department when a man at Uluru deliberately drove his 25-tonne Mack truck into the crowded Inland Motel at the base of the Rock, killing five people and seriously injuring 16. "This was one of many big incidents, but the unit was always busy. I enjoyed the variety of working in A&E which involved medical, surgical, paediatric and obstetric cases."
"The other highlight of my career was working with Dr Win Law in Ophthalmology which involved travelling to Tennant Creek and Nhulunbuy where we held clinics and conducted minor operations" she said.
In 1986, 13 years after Barbara had intended to, she completed her Midwifery studies and more than 40 years after her arrival she's still in the Alice.
Nowadays Barbara is based at the Centralian Middle School as a School Nurse, a job that she loves. "If I can make a difference in one child's life, I know I'm succeeding."
Retirement is on the horizon, with plans to spend time travelling Australia by road. "After 41 years in the Northern Territory, I think it's about time I saw Kakadu" Barbara said.
Barbara we thank you for all that you have brought to our Health Service and your dedication over so many years.
Thank you from Nepal
Kat Sherrin sent us a letter telling us about her trip to Nepal
"The village is an hour and a half bus ride outside the centre of Kathmandu that stops in Nepal's oldest village Sunkhu and then you have to hike 40 minutes uphill walking over 800 stairs (we decided to count on one of our many trips up) as there are no buses that run up the hill. The village is very small with a tiny school with just over 200 students. We were living in a volunteer house which was actually pretty nice three bedrooms, two western toilets with very temperamental plumbing and no kitchen so we had to do all of our cooking outside on the fire which actually wasn't too bad. The first month we spent there we were working on the rebuilding of the school which firstly required us to move 120 tonnes of dirt with only shovels and one wheel barrow definitely different to working in reception that's for sure! We originally thought that we might be able to use the fundraising money and build the toilet up there, but unfortunately during our stay Nepal signed a new constitution that India was unhappy about so they closed the borders and refused to supply gas or fuel to Nepal making it impossible to find a truck who would be able to bring up supplies. After speaking with the principal we decided we would use the money to fix the school's library, not that it was much of a library just a very smelly musty dark room with some mouldy rotten books. In the end that's what our last month in the village was spent doing cleaning and sorting through the mess of books, painting the library, putting in a window so the room would actually have some light and fresh air and visiting what seemed like every book store in Kathmandu to stock the library up with new books, which is why I wanted to email and say "Thank you!" again, to all of you and everyone else at CMS who donated money because seeing how happy the teachers and children were on our last day when we presented them with the finished product was probably the best part of my whole trip."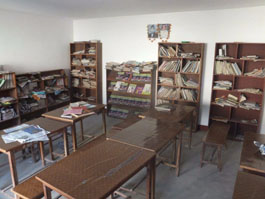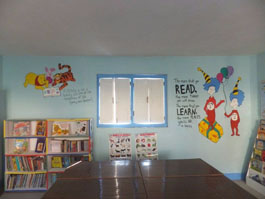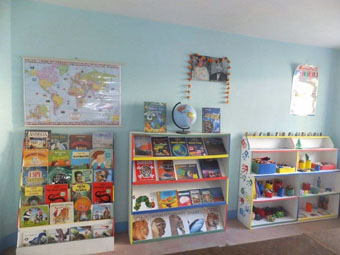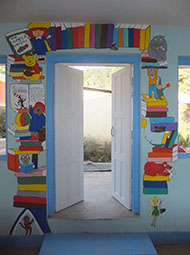 Clontarf Academy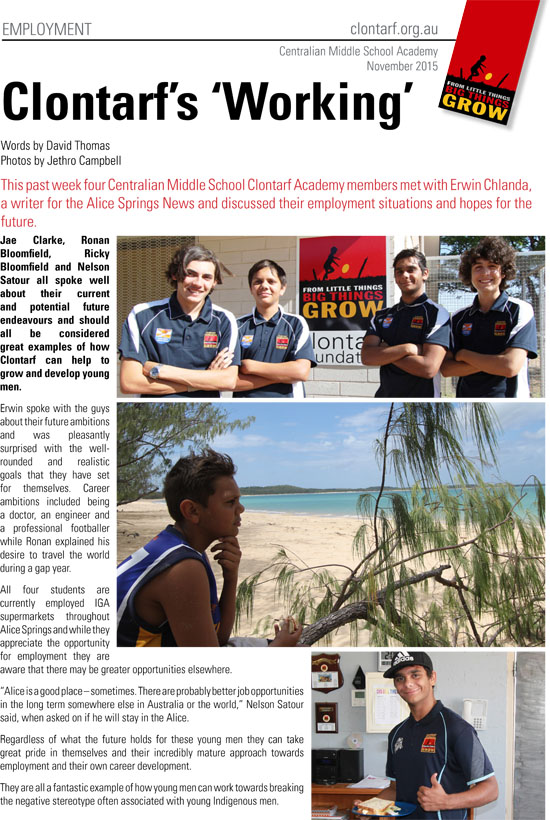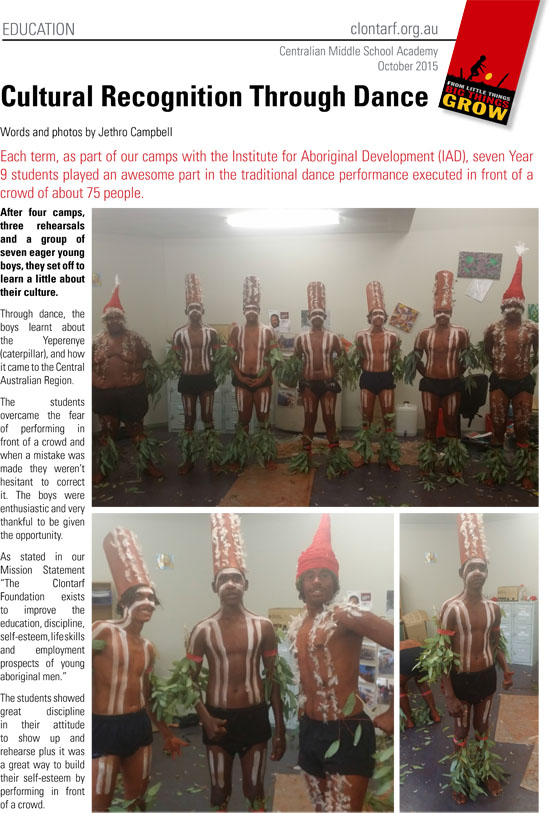 Girls @ Centre
Thanks for the memories.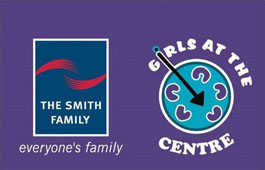 A huge THANK YOU to Girls at the Centre coaches; Shelly Bestmann, Jenna Browne, Amanda Freestone and Jodi Lennox. Thanks for the memories.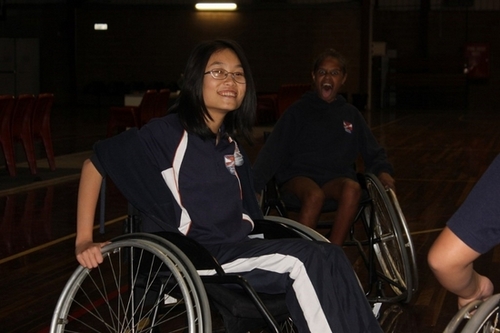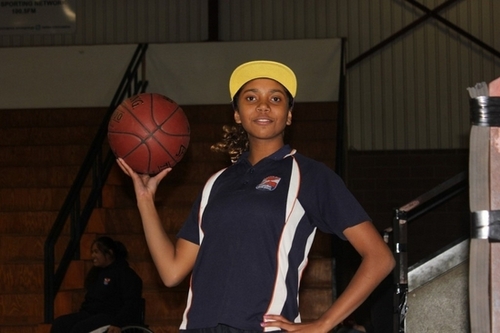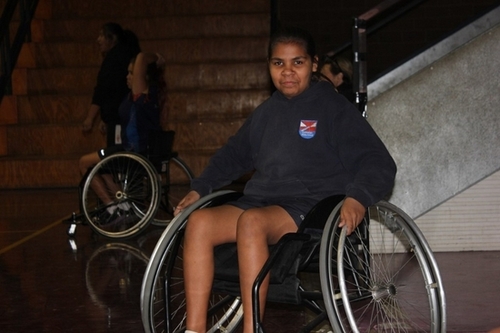 Girls Academy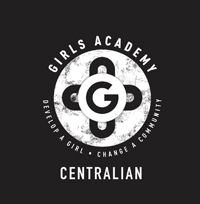 Sissy and Samarra are pleased to announce that the new Girls Academy Room has moved to their new location in C Block upstairs. We will be open from Monday 7th December and look forward to seeing you there.
You can contact us on 8950 2525.
Samarra Schwarz –
Program Manager

Nicolette 'Sissy' Dunn –
Development Officer
Online Bully
https://esafety.gov.au/esafety-information/esafety-issues/cyberbullying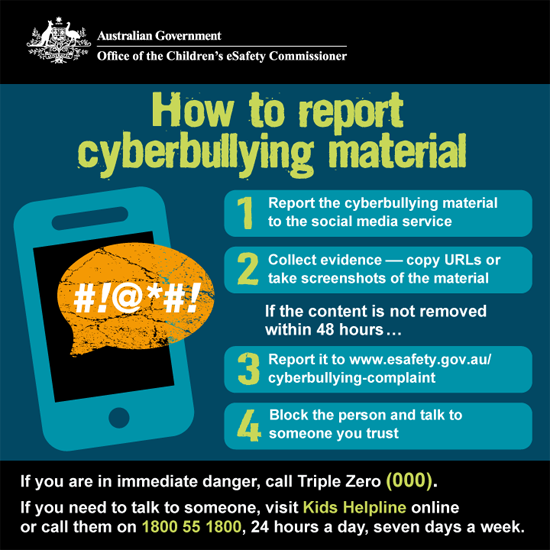 Strategic Plan
Follow the link for our department's new Strategic Plan for 2016 and beyond. We will look at this to promote alignment between what the system wants and what we are doing.
Given these targets and the work of our community, the interesting challenge for us to consider is to dream what our school will look like by 2018?
Community Announcements
Please email annie.willis@ntschools.net for any community announcement you would like placed in our newsletter
Carols by Candlelight Colouring Competition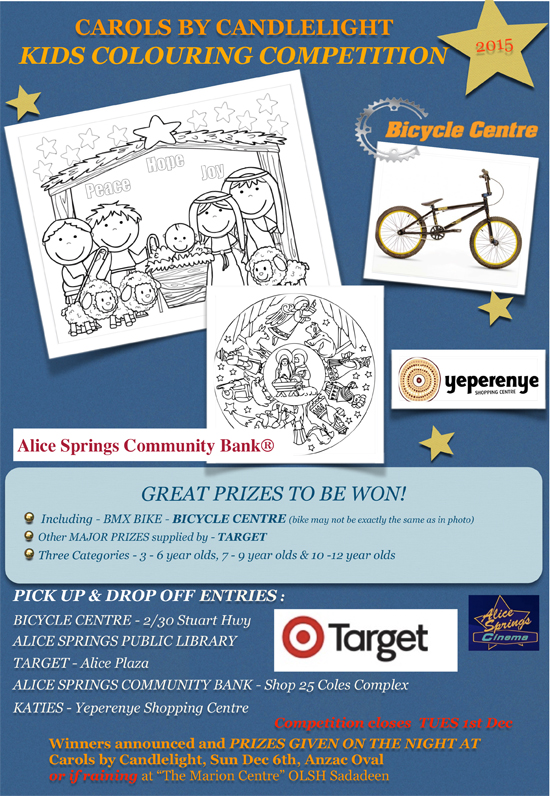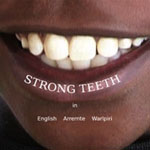 Healthy Teeth
The Department of Health (DoH) provides a FREE dental service to all children attending primary and secondary school. If your child/children require a check-up or treatment, please contact Flynn Drive Dental Centre on 89516713. A parent or guardian MUST attend with their child/children
Adult Migrant English Program (AMEP)
Are you a migrant who wants to learn English?
The AMEP offers free English classes to eligible students. Day, evening and distance learning classes are available in Alice Springs. Free childcare is available during day classes.
English courses are also available for people not eligible for the AMEP.
For more information or to enrol:
T: 08 8946 6578 or free call 1800 019 119
Or at Alice Springs campus: P: (08) 8959 5254
E: rhonda.drew@cdu.edu.au or
E: migrantesl@cdu.edu.au
The Adult Migrant English Program (AMEP) is funded by the Australian Government Department of Education and Training.