24 March 2016
Newsletter Articles
Peanut Allergies

We have a number of students attending CMS who are allergic to peanuts and carry their EpiPens with them. This allergy can be life threatening to them if they come in contact with peanut products. Parents are advised that we are trying to support these students by not having any peanut products on the school campus. This can be in the form of paste, food cooked with peanut oil or spray, health bars with peanuts etc. Please support us in this matter and contact Barbara Glover, Health Promoting School Nurse on 89502504 if you have any questions
Youth Week Expo
Term 2 Week 1, Friday 15th April
Nurse Glover and Nurse Howitt are busy preparing for the 2016 Youth Week Expo which will be at CMS on Friday, Week 1. Year 7 will be attending with Year 6 between recess and lunch. Year 8, 9 and SGC will be after lunch. We have 25 agencies who will be participating in the expo.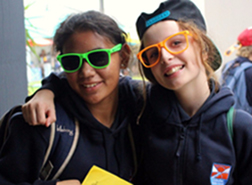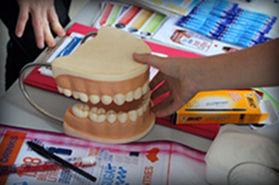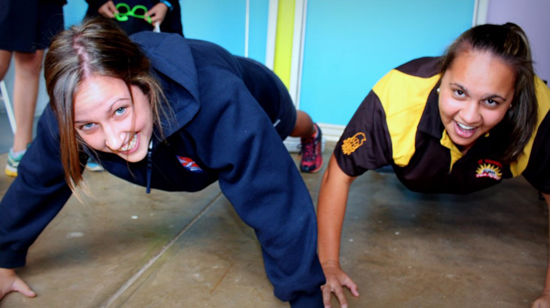 Anti-Bullying Campaign
Student Voice Speech
Over the past year, Middle years school students from across the Territory have been meeting to discuss bullying and violence in NT schools.
This group is called the Student Voice group and the aim is for us to 'have a voice' in activities and initiatives which schools can use to build awareness and reduce bullying behaviours in schools.
Over the past year, we have been talking with other students across the NT about the possible causes and potential strategies that can be taken by schools and the NT Department of Education to reduce bullying and violence in schools
In February the Student Voice representatives met with the leaders in the department and ran the "problem solving tree' activity with them.
Leaders from the department found this activity useful in understanding Bullying and Violence in NT schools from students perspectives and seeing similarities with their own completed 'problem solving tree'
Student Voice members were encouraged to take this experience and learning back to their own schools and begin conversations around strategies to minimise Bullying and Violence in their own environments.
At CMS we asked all students what they thought about bullying and violence at CMS using the same problem solving tree activity
This is our tree: it represents all CMS student's thinking about what we want to do to reduce bullying and violence for us
In the roots of the tree we have identified that there are many causes of bullying and violence which include;
- Peer issues
- Social media
- Videoing fights
- Anger
- Family concerns
- Racism
- Gossiping
In the branches we have identified that there are many strategies to reduce bullying and violence. The CMS Student Voice group have condensed these ideas into three common themes. This is our chance to tell our school community, the Minister of Education and Department of Education executives what we would like to see happen at our school.
Our top three strategies are;
- More education for staff and students to know how to prevent and respond to bullying and violence in a consistent and supportive way;
- To build stronger relationships between staff and students and;
- To work closer with our families.
We have identified the consequences of implementing these strategies in the leaves. We believe that if these three strategies are implemented, consistently across the whole school with all staff, students and community, we will see the following:
- Everyone will know what is expected of them and feel confident to step in when they see the wrong thing happening
- More people will ask for help
- Students will want to go to school more
- Parents, teachers and friends will feel more able to provide each other with support
- People won't be taking videos of each other
- Staff won't use suspensions as a means of reducing bullying and violence
- People will feel happy to come to school
On this day, the National Day of Action Against Bullying and Violence, we have the opportunity to take a stand together and say No More Bullying at CMS
This tree represents our vision of what we want to achieve
Thank you to all the staff and students who have taken the time to create this tree
Thank you to the Minister and Department representatives for joining us today to listen to our story
We hope this is just the beginning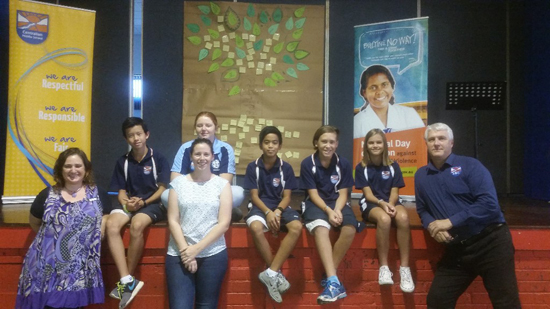 Leadership Camp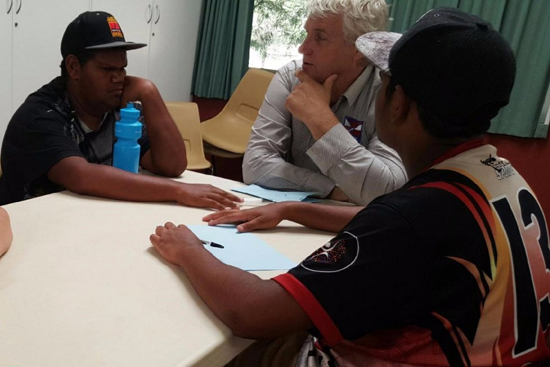 The Student Leadership Council went on an overnight camp to MacDonnell Range Holiday Park where we did different types of team building activities including the Human Knott, where we had to untangle ourselves. We learnt ways of working as a team.
Mikaela Stennett
School Vice Captain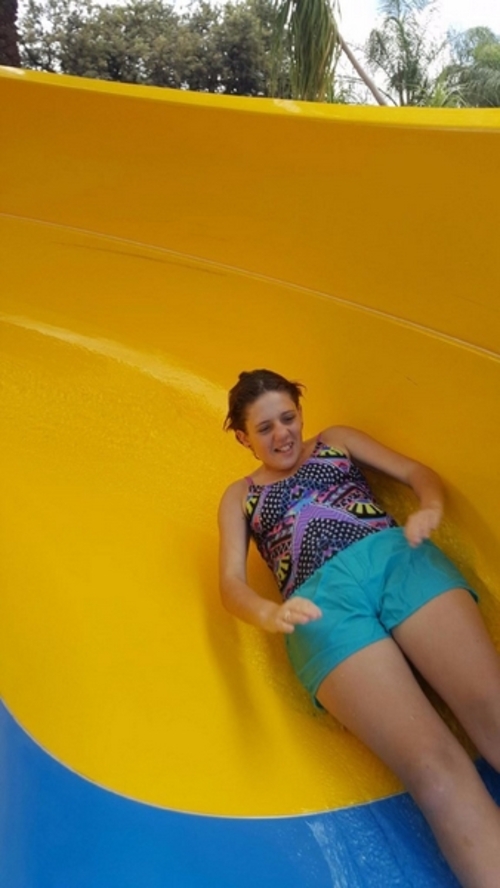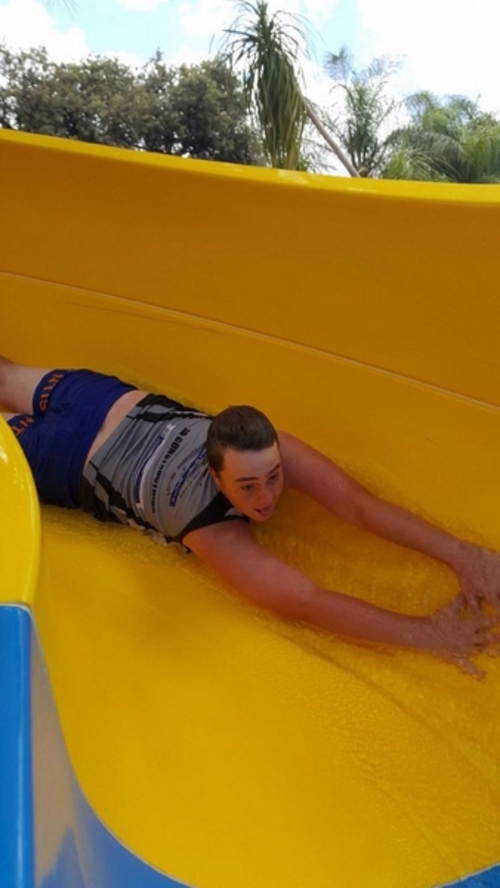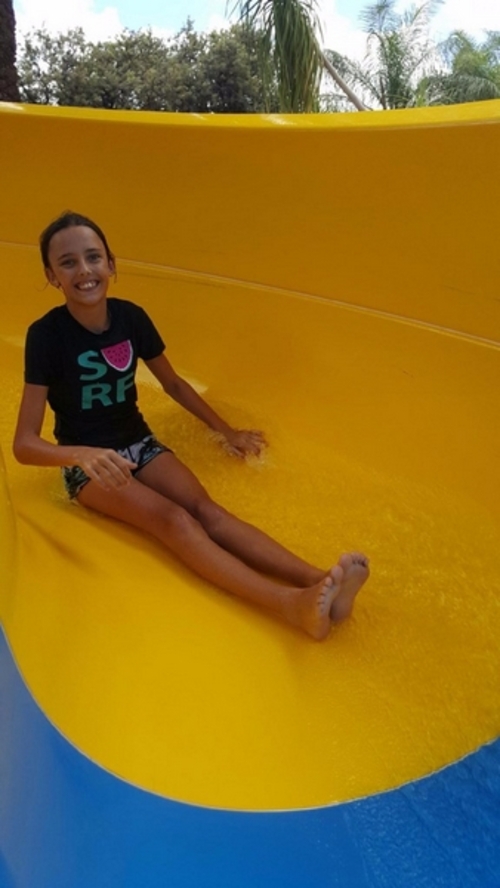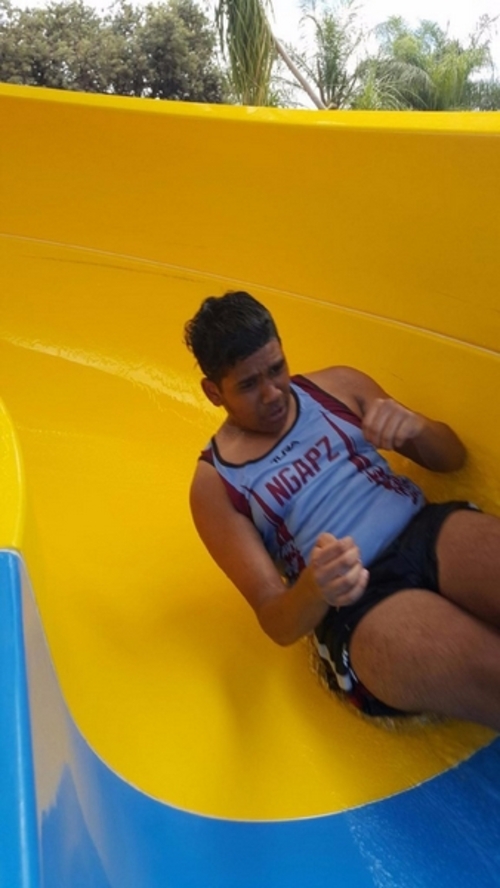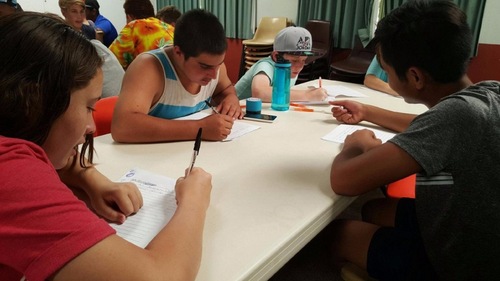 Farewell Shelly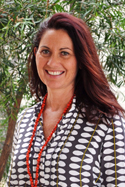 It is with a saddened heart that we say good bye to a beautiful soul, Shelly Bestmann, who lost her battle with cancer surrounded by her loving family on Monday 22 February 2016.
Shelly joined the Smith Family, Girls at the Centre as Program Manager in 2012. Over the next five years, Shelly gave so much to this program. Her legacy will live on in the success of many young women who have passed through her doors.
'Shelly you were an inspiration to so many of our students and first point of call for them when they were going through tough times. Your loving and caring nature was evident to anyone that saw you work with our girls, nothing would stop you on your quest to give them everything they deserved and needed to succeed in school life. I am so privileged to have seen you work your magic on a number of occasions backed by your passion and driven by your dedication. The world has lost one of a kind. May you rest in peace no longer in pain '
Kate Axten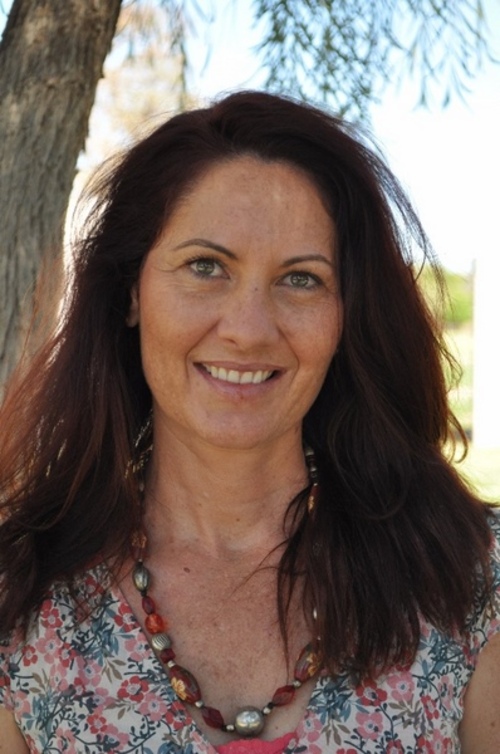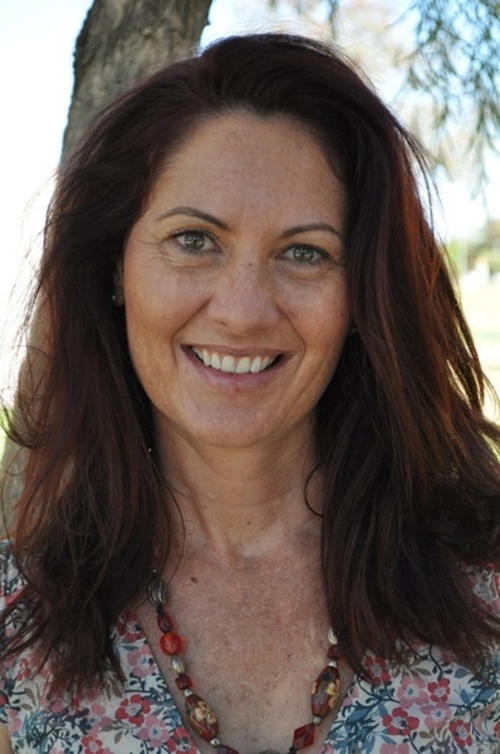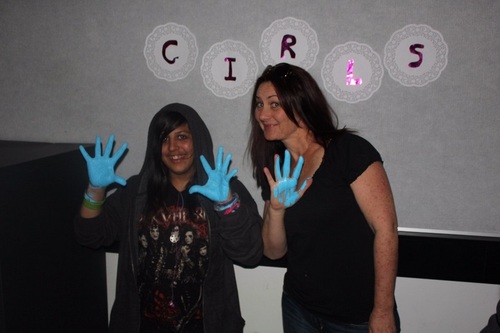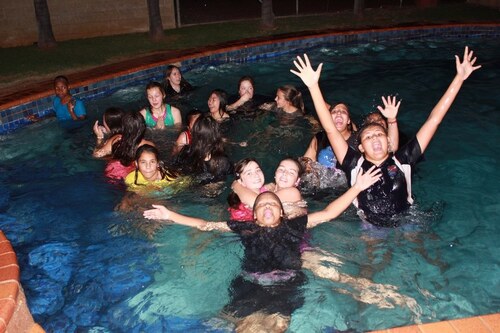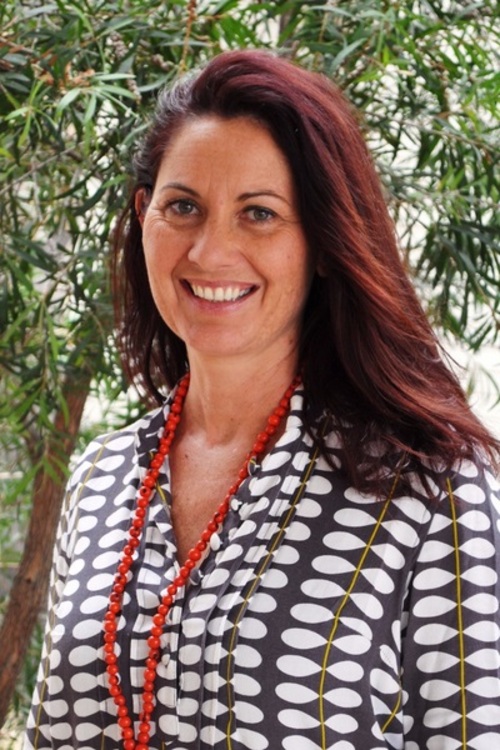 Year 7 Camp
Year 7 spent two nights at Hamilton Downs in February.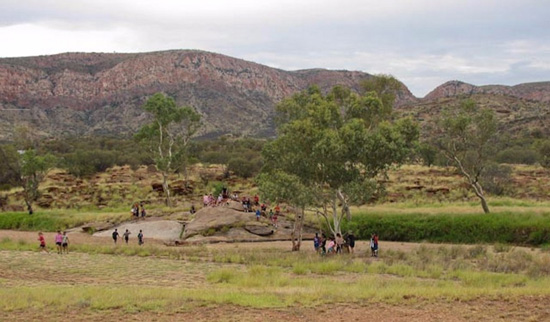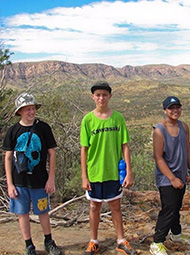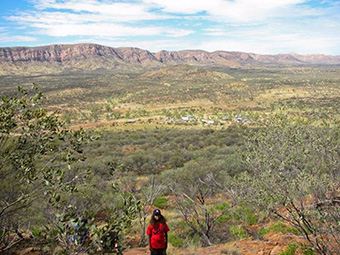 Carwash Fundraiser
Year 7's carwash at Super Cheap Auto was a great success. $200 was raised towards school camp.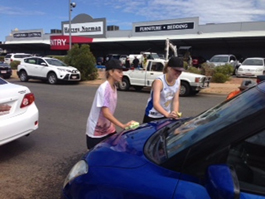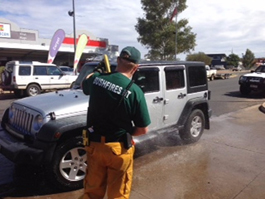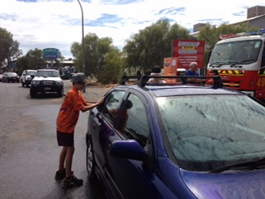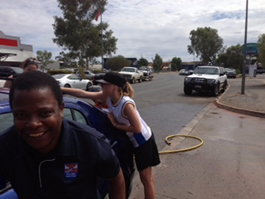 Girls Academy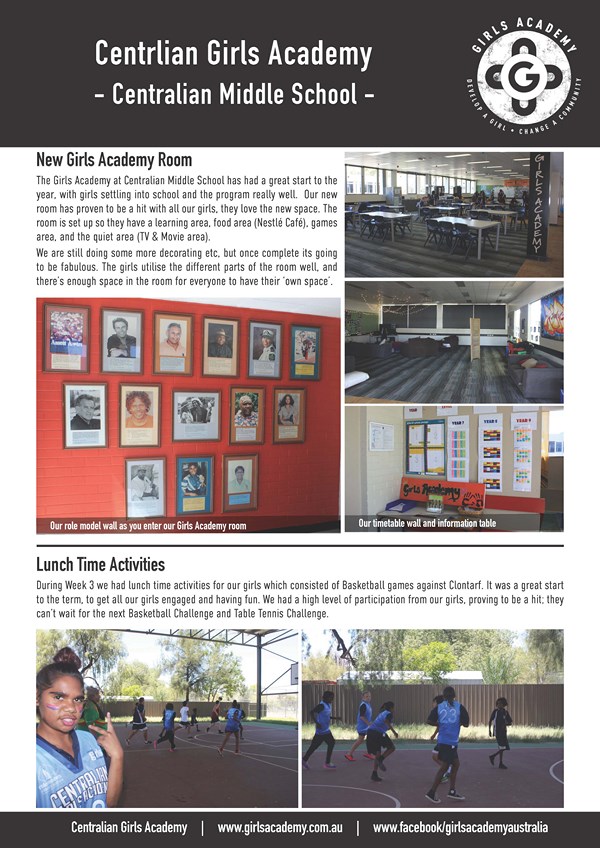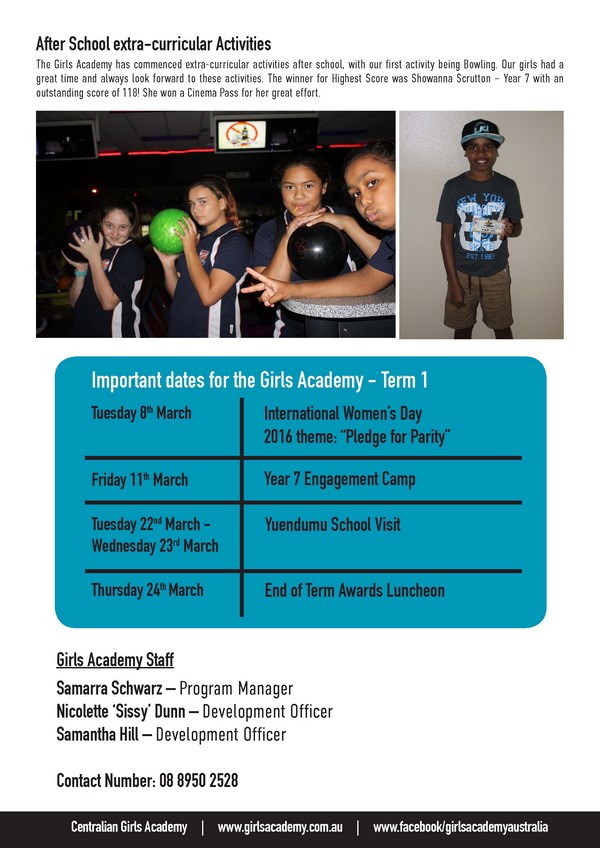 Samarra Schwarz –
Program Manager

Nicolette 'Sissy'
Dunn – Development
Officer

Sam Hoogeveen
-Hill Development
Officer
CENTRALIAN EISTEDDFOD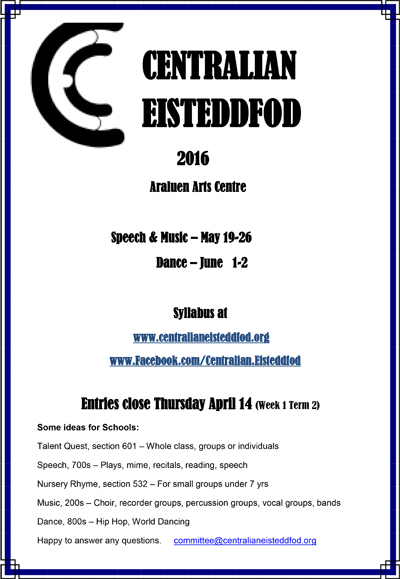 BARRETT DRIVE MILE
Saturday 9th April 2016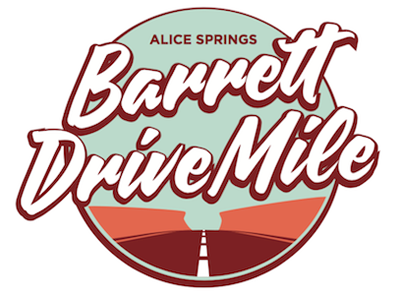 Raising funds for Alice Springs Drovers Volunteer Unit and promoting Healthy Living in the community
Over $11,000 prize pool for events
It's not all about winning. Come down, have some fun and have a go. Lots of spot prizes and vouchers will also be given out on the day.
Kids running events include under 13 and under 18
The track is 1 Mile, (1600m) will be from Lasseters to Caterpillar Court and back.
Entertainment on the Lasseters lawns both during and after the event. It will include food stalls, activities for kids, and a headline band featuring The Voice finalist Johnny Rollins.
Entry is just $10 for 17 and under, and $20 for adults.
To register please go to: www.asrwc.com.au and For updates like 'Barrett Drive Mile' on Facebook
REGISTER BY 7PM THIS SUNDAY 27th MARCH to go in the draw to win one of two $50 Lavish Vouchers
Registrations close MIDNIGHT THURSDAY 7th APRIL

SWIMMING CARNIVAL
http://vimeo.com/159905848